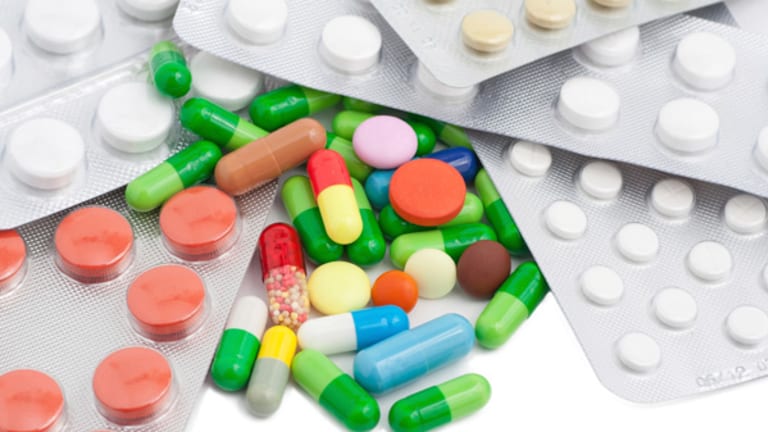 Vertex Has the Potential to Go Vertical
Although there are still risks to be considered, investors should love Vertex for the foreseeable future.
NEW YORK (TheStreet) -- After the entire biotech sector posted more than 60% gains in 2013, which more than doubled the performance of the S&P 500, there's little debate that biotech stocks were among the Street's favorites last year. In 2014, however, this means there are very few biotech bargains left. Yet Vertex Pharmaceuticals (VRTX) - Get Vertex Pharmaceuticals Incorporated Report seems to fit that bill.
As intimately as I've followed this sector last year, I still can't forgive myself for passing up on this company. What I notice now is a company with a strong and distinguishing product portfolio that has the potential to dominate its market. And with a bit of luck in clinical trials, the company will be able to generate close to $6 billion to $10 billion in annual revenue.
[Read: Why Electric Cars Are Selling in California: They're Free]
Vertex's key drug is Kalydeco, used to fight cystic fibrosis in a relatively small group of patients with a specific genetic mutation. Unlike older drugs which only treat the symptoms of cystic fibrosis, Kalydeco is revolutionary because it addresses the underlying condition of the disease. Even better, the company's is making progress on developing additional cystic fibrosis drugs, which will be used in combinations to benefit larger groups of patients with other genetic mutations. What I like best about Vertex is that the company has the potential to corner the market for the treatment of a disease that is still lethal and remains one of the most common chronic lung illnesses in children and young adults.
The Street has caught on. Last year, Vertex shares rose almost 80%. Understandably investors are taking a more cautious, if not skeptical, approach to Vertex this year. The company's success in 2014 will hinge largely on the outcome of two clinical studies testing the combination of two cystic fibrosis drugs. The company is expected to announce results from these clinical studies in the middle of the year. While I can understand investors being worried about the result from this combination approach to treating cystic fibrosis, I don't believe this is the right time to lack confidence in Vertex's management.

[Read: Apple and IBM Have Must-See Charts]
On Wednesday, Vertex will report fourth-quarter and full-year 2013 earnings. The Street is looking for a loss of 38 cents per share on revenue of $229 million, which would represent a year-over-year revenue decline of 31%. Sales of Vertex's hepatitis C drug have declined due to competition from newer medicines in that disease, but investors are focusing more now on the company's cystic fibrosis drugs, which don't have near-term competition. Revenue and near-term profitability do not drive this stock. What's important for Vertex is the further development of its cystic fibrosis pipeline, and in that regard, I like Vertex.
All told, Vertex will be one of the best stocks to follow in biotech. And the results of the company's testing will certainly have a meaningful impact on growth expectations and where the stock ultimately goes. Although risks remain, absent a comparable alternative, the Street has no choice but to love Vertex for the foreseeable future.
At the time of publication, the author held no position in any of the stocks mentioned.
Follow @saintssense
This article represents the opinion of a contributor and not necessarily that of TheStreet or its editorial staff.