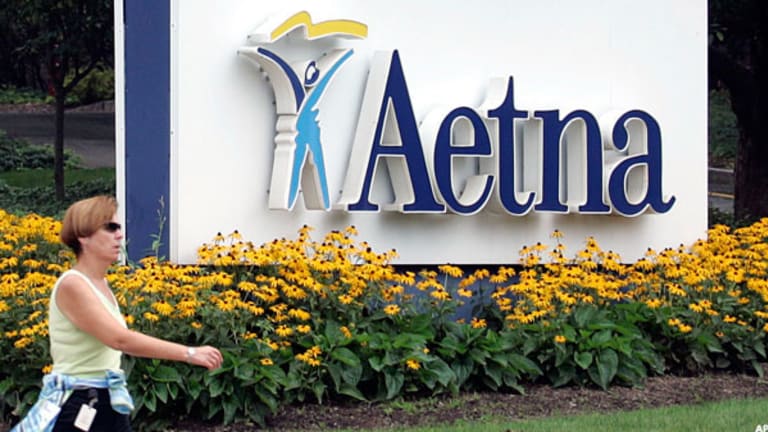 NEW YORK (TheStreet) -- A single-payer health care system is coming for Vermont starting next year with full implementation in 2017.
Under a single-payer system, there is no role for health insurance companies such as Aetna (AET)  and Cigna (CI) - Get Cigna Corporation Report as the government pays all the medical bills. Many hope that the United States will implement a single-payer system. But there are unyielding factors as to why the stakeholders in Aetna, Cigna, UnitedHealth Group (UNH) - Get UnitedHealth Group Incorporated Report and others have few worries.
A major reason is that there is not the political courage to cut the pay for medical doctors.
In single-payer countries such as Canada, Norway and others, physicians make much less than those in the United States. That is the only way to make a single-payer system economically feasible. In Canada, the pay for medical doctors is about 50% lower. In Norway, it is nearly two-thirds lower. Salaries for virtually all medical professionals, not just doctors, would have to be greatly reduced for a single-payer system to work financially in the United States. Overall, physician pay in the United States is nearly 80% higher than in other nations.
Next, there is not enough political capital for single-payer supporters to take out the health insurance industry.
There are many, such as Senate Majority Leader Harry Reid (D-Nev.), who contend that the Affordable Care Act, or ObamaCare, is a major step toward a single-payer system for the United States...bzzzzt!Wrong!
ObamaCare has beefed up the strength of the health insurance industry. Millions of new clients have been added. Billions in subsidies were just granted to health insurers by the Obama administration to keep premiums lower. Overall, the health insurance industry is much stronger as a result of the Affordable Care Act. Much weaker now, as a result of the Veterans Administration scandal, is support for government-run health care.
The most important consideration is that it would be political suicide for far too many members of Congress to cripple the American economy by voting to wipe out the health insurance industry.
At present, the market capitalization of UnitedHealth Group, Aetna, Cigna, WellPoint (WLP) , and Humana (HUM) - Get Humana Inc. (HUM) Report is around $200 billion. The largest 125 health insurers collected $713 billion in premiums in 2013. UnitedHealth Group alone has 156,000 employees. There are more than 500,000 active health insurance brokers in the United States. The stock market, real estate market and other financial markets would collapse without the active participation of the insurance industry. Governments at all levels would lose billions and billions in tax revenues if there was no health insurance industry.
Vermont is the ideal state to try out a single-payer system, however.
It is a small, homogenous state with just 626,000 residents. If something goes wrong, it borders Massachusetts, which is one of the best for health care. But there are already problems in Vermont with the financing of the system as Representative Andy Condon claims it will suck up all of state's tax revenues. The high cost would be just one of many insurmountable obstacles if a single-payer system were attempted for the United States.
>>Read More:
4 Reasons Why the Bull Market Will Keep Charging Ahead
Aetna, Cigna Owe a Big Thank-You to Henry Waxman
This article represents the opinion of a contributor and not necessarily that of TheStreet or its editorial staff.
At the time of publication, the author does not have a position in any of the stocks mentioned in this article.