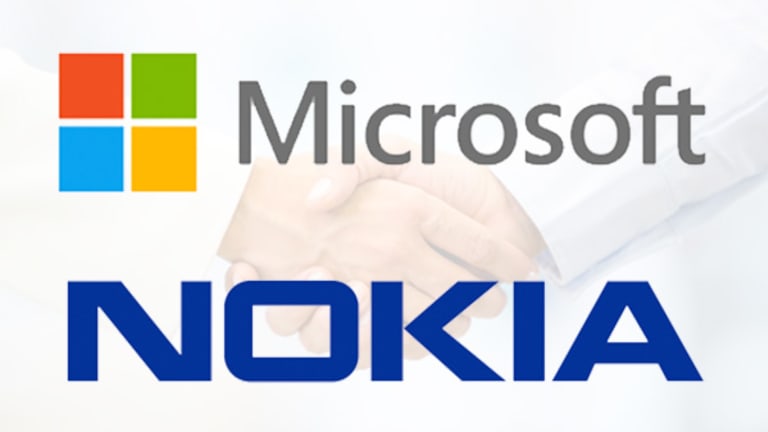 Verizon & Vodafone Top the 5 Best M&A Deals of the Last 5 Years
Here are five mega-deals from the past five years where the companies got it right.
Here are five mega-deals from the past five years where the companies got it right.
NEW YORK (TheStreet) -- Mergers can be as dicey -- or as blissful -- as modern-day marriages. And, especially in the aftermath of the global economic downturn, they can be delicate.
It takes indomitable resolve and patience to create a masterful merger and begin a shared legacy. So which companies have done it right?
Here are the top five post-recession deals -- deals where companies got it right, despite the odds against them.
These primo mergers were chosen from the largest M&A deals from 2009 to 2014. We searched for the greatest mutual benefit in those mergers, as well as improvements in revenue, customer outreach, business expansion, operating results and innovation. We also looked for flexibility from both parties and resilience in the face of regulatory demands and other challenges.
Verizon Communications & Vodafone
Year: 2014
Sector: Telecom
Transaction Value: $130 billion
Vodafone's (VOD) - Get Report transfer of its wireless unit to Verizon Communications (VZ) - Get Report is the third-biggest corporate deal it orchestrated during the past decade and a half. The success that the British telecom player found in the sale of Verizon Wireless, which had been jointly owned by both companies, is a sequel to the lessons it learned from its doomed merger with AOL in 2000.
This deal should have been done a long time ago, analysts say. It provided a hefty sum of $84 billion to Vodafone shareholders who had resigned themselves to the telecom giant's fast-shrinking market capitalization during the 14-year period that followed the emergence of Verizon Wireless as a joint venture in 2000.
The wireless business has enabled Verizon to build new networks with sophisticated technology that helped it emerge as America's top broadband and telecom player.
American Airlines & US Airways
Year: 2013
Sector: Airlines
Transaction Value: $18 billion
The union between US Airways Group and American Airlines' parent company AMR Corp., which had been teetering on the brink of oblivion after its bankruptcy in 2011, created the world's largest airline, American Airlines Group ( AAMRQ) in December. 
The merger had the support of several labor groups, including American Airlines' Association of Professional Flight Attendants.
When the equity distribution plan was unveiled at the time the merger was completed, the deal value soared to almost $18 million from about $11 billion when the merger was first announced.
Together, the carriers have more than 100,000 workers and operate almost 7,000 flights to 336 destinations across 56 countries.
Many industry analysts concur that American Airlines Group will have a competitive edge over rivals Delta (DAL) - Get Report and United Continental Holdings (UAL) - Get Report, which have fortified their own businesses through mergers during the last five years.
Express Scripts & Medco Health Solutions
Year: 2012
Sector: Health Care Services
Transaction Value: $29.1 billion
The marriage between these two pharmacy benefit managers is a boon to the U.S. health care industry. Express Scripts (ESRX) was able to combine Medco's (MHS) clinical expertise with its pool of innovative behavioral science applications to improve the overall health of patients suffering from chronic ailments.
The combined scale of the merged company has significantly driven down health care costs for consumers by facilitating negotiations with various pharmacy chains and drug manufacturers for cheaper drug prices, better rebates and lower reimbursement rates on claims.
The merged entity, Express Scripts Holding, has been competing effectively with companies like Walgreen (WAG) and CVS Caremark (CVS) - Get Report. Revenues increased by about 127% to $27.4 billion within the first year of the deal. The integration saved both companies more than $1 billion in costs through synergies.
Comcast & NBC Universal
Year: 2011
Sector: Media and Entertainment
Transaction Value: $30 billion
The union between these media giants has created a colossal, content-driven media powerhouse by combining
Comcast's
(CMCSA) - Get Report
cable and Internet systems with
NBC Universal's
channels. Together, the merged company leads an entertainment landscape dominated by device-happy users.
The collaboration came at a time when multi-device online video viewing was growing in popularity, even as television advertising rallied from its recessionary lull.  
The union was successful because Comcast realized that it needed to lose some to gain some. After a stringent regulatory review by the Federal Communications Commission and the Justice Department, Comcast acquired a 51% stake in NBC Universal from General Electric (GE) - Get Report and gave up the management rights to its minority stake in on-demand video streaming site Hulu, which NBC Universal co-owned along with Walt Disney (DIS) - Get Report and News Corp (NWSA) - Get Report. 
Comcast minimized its downside risk by structuring the deal such that GE initially held 49% of NBC Universal. When it became clear that the merger was going well, Comcast bought GE out ahead of schedule.
The $30 billion bellwether, NBCUniversal landed a combined video and Internet subscriber base of 40 million viewers through partnerships with content owners and programmers for creating fresh content, which could be adapted to diverse platforms.
After the acquisition, cash-rich Comcast also announced larger shareholder dividends and a $2 billion share buyback plan.
Sanofi-Aventis & Genzyme
Year: 2010
Sector: Pharmaceuticals
Transaction Value: $20.1 billion
Sanofi's (SA) - Get Report acquisition of U.S. biotech Genzyme was aimed at helping the French multinational pharmaceutical company address its problem of declining revenue from drugs that faced stiff competition from cheaper generic products. The deal also gave Sanofi access to Genzyme's business of treating rare diseases.
In spite of Genzyme's initial resistance, the takeover bid eventually saw fruition because both parties were able to bridge their differences on Genzyme's valuation by using contingent value rights that promised additional payouts to Genzyme shareholders if certain drugs met production and sales targets. Genzyme has also benefited from Sanofi's research and development.
Honorable Mention: Microsoft & Nokia's handset business.
Year: 2014
Sector: Technology
Transaction Value: $7.2 billion
This union is a classic example of how a disadvantageous situation may deftly be turned into an advantageous one. The merger, which was finalized in April this year, was a sensible decision that would help Microsoft (MSFT) - Get Report and let Nokia (NOK) - Get Report clean up the mess of its declining smartphone market share.
Microsoft's purchase of Nokia's devices and services unit for $7.2 billion was a boost for Nokia after several regulatory hurdles with Asian governments, including an asset freeze on Nokia's manufacturing facility in India as the result of ongoing tax proceedings.
Both Microsoft and Nokia were also able to adjust the scope of assets that were originally scheduled for transfer to Microsoft. This involved excluding Nokia's manufacturing facilities in India and Korea from the transaction in view of local constraints in both countries.
The deal, which is still in its honeymoon phase, is expected to catalyze Microsoft's business expansion to hardware. Plus it will free Nokia up to enhance revenues from its non-phone business of providing cutting-edge mobile broadband solutions and telecom equipment to network operators via NSN, which already accounts for about 90% of Nokia group sales.
At the time of publication, the author held no positions in any of the stocks mentioned, although positions may change at any time.
This article represents the opinion of a contributor and not necessarily that of TheStreet or its editorial staff.