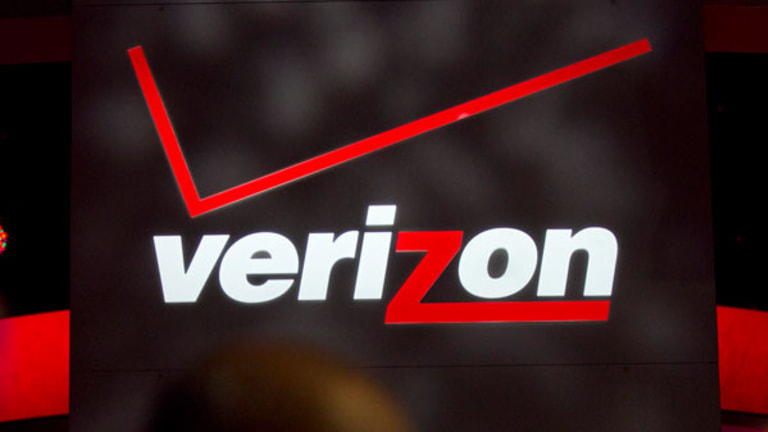 Verizon's Purchase of Yahoo! and FleetMatics: Boneheaded or Brilliant?
Puzzled by the telecom giant's purchase of a faded Internet star and a fleet management company? We explain the logic of Verizon's strategic repositioning.
Legendary management guru Peter F. Drucker once wrote: "The most serious mistakes are not being made as a result of wrong answers. The truly dangerous thing is asking the wrong question."
When Verizon (VZ) - Get Verizon Communications Inc. Report announced in late July that it would purchase the core assets of Yahoo! (YHOO) for $4.8 billion, pundits from Silicon Valley to Wall Street scratched their heads and asked: Why on Earth would a healthy telecommunications giant spend billions of dollars on a faded Internet company? They're puzzled anew by Verizon's announcement Monday morning that it would purchase FleetMatics Group (FLTX) for $2.4 billion. What the heck does Verizon want with a fleet management company?
These are the wrong questions. The right questions are: Why is Verizon making forays beyond its core business of telecommunications? And how can investors profit from this strategic repositioning?
Below, we explain why Verizon's surprising acquisitions make the stock a smart buying opportunity now. We also show you a groundbreaking but simple investment method that reaps market-thumping profits in bull and bear markets.
Coming on the heels of its purchase of Yahoo!, Verizon announced Monday before the markets opened that it had purchased Ireland-based FleetMatics, a leading international provider of software-as-a-service (SaaS) products and solutions for small- and medium-sized transportation businesses. Yahoo gives Verizon an entry into new digital advertising platforms; FleetMatics allows Verizon to tap the booming field of fleet and mobile workforce management.
FleetMatics' Web-based solutions provide fleet operators with real-time data on vehicle location, fuel usage, speed and mileage, helping to reduce operating costs and boost revenue. It's a capability that meshes with Verizon's wireless network and gives the telecom a new category of customers.
As for Yahoo!, Verizon emerged the winner in a protracted bidding war for the Internet company's core assets, beating out rival telecom AT&T. Yahoo! was an early entrant during the Wild West days of the Internet in the late 1990s. As a founder of Web 1.0, Yahoo became a household name and synonymous with search engines and digital communications.
But how the mighty have fallen. Yahoo is now perceived as a technological dinosaur, a "has been" that is woefully behind larger rivals such as Alphabet's Google.
Again, it raises the question: What does Verizon see in this ghost of a company? Through its far-sighted move to buy Yahoo!, Verizon is rethinking the digital universe. The telecom is building up a powerful digital portfolio, by integrating Yahoo!'s core business with AOL, which Verizon bought in 2015 for $4.4 billion.
Although Yahoo!'s management has struggled to monetize its business, the company's core assets remain highly valuable. They include email and messaging services, advertising technology and online content sites, along with other products and services. With Yahoo! in its arsenal, Verizon will now have the technological and marketing firepower to battle the "big boys" such as Google and Facebook.
Alphabet and Facebook are holdings in Jim Cramer's Action Alerts PLUS Charitable Trust Portfolio. See how Cramer rates the stock here. Want to be alerted before Cramer buys or sells GOOGL or FB? Learn more now.
Verizon is envisioning a future when its most valuable customer isn't a father signing up the wife and kids for a family cellphone plan at the local Verizon store, but instead a corporation that wants to reach those customers through advertising and is willing to pay Verizon for the privilege.
During the late 1990s, Yahoo! was one of the top independent Internet companies, considered a trailblazer with both free email and search services. Yahoo! also showed staying power during the dot-com crash in 2000, when the Nasdaq stock index plummeted from 5000 to 2000.
At its apogee in 2000, Yahoo! had a market cap of $125 billion; today it's a mere $36.2 billion. The company lost its competitive edge when Google and Facebook burst onto the scene. Before Verizon stepped up to the plate with its winning bid, rumors had been flying for months that Yahoo! would get gobbled up.
Through its "game changing" purchase of floundering Yahoo!, telecom giant Verizon can now build a massive digital video advertising platform. Inklings of this strategic pivot started to emerge when Verizon bought AOL last year, as well as several other advertising-related firms, including a large piece of Microsoft's advertising technology business.
Verizon isn't just looking for new profit opportunities by purchasing Yahoo! and FleetMatics. With a market cap of $223.61 billion, the telecom behemoth also is trying to stay nimble in the face of rapid change. After years of fast growth, conventional global mobile telecommunications is slowing as the Internet transforms the way people communicate and share information. The smartphone revolution is losing momentum; telecoms need to find new growth drivers. Hence Verizon's twin purchases of FleetMatics and Yahoo.
In the quickly evolving technology space, competition is Darwinian. Only the fittest and most adaptable survive. Just as adopting cloud computing has saved legacy giants such as Oracle and IBM, online advertising and forays into new fields such as digital fleet management will help maintain the relevancy and profits of the major telecoms.
Verizon's shares trade at a trailing 12-month price-to-earnings ratio of 15.6, which is cheap vs. the trailing P/E of 24.9 for the telecommunications industry. The time to buy shares of Verizon is now, before Wall Street and the technological cognoscenti realize the true magnitude of Verizon's bold and surprising moves.
How many times have you heard someone on CNBC say, "I actually think the economy is fine here in the United States. Buy stocks!"? If you're like many Americans, you've probably heard it more than once. But just because they're saying it, doesn't make it true. Because I can tell you with absolute certainty it's not. America is in deep trouble. And the crisis looming on the horizon has the potential to make 2008-2009 look like child's play. The window to protect yourself is rapidly closing. I'll show you how here.
John Persinos is an editorial manager and investment analyst at Investing Daily. At the time of publication, Persinos owned stock in Verizon. He's also a regular commentator on the financial television show "Small Cap Nation." Follow him on Twitter.