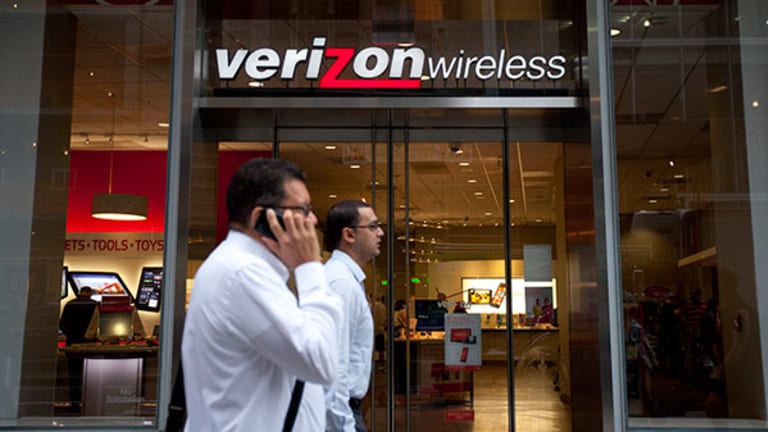 Judging by the headlines, Verizon Communications (VZ) - Get Verizon Communications Inc. Report is a struggling stock.
The telecommunications giant finds itself locked in a strike that saw 36,000 workers walk off the job on April 13 at its wire line business, traditional-phone, TV and Internet businesses.
And even though Verizon's first-quarter earnings report showed earnings per share that matched the consensus forecast, they were up just 2.9% from a year earlier. And revenue only eked out a 0.6% gain, falling short of analysts' estimates.
The strike could mean weaker profits ahead. Although the company expects full-year adjusted earnings to be about what they were in 2015, it also says that the strike will pressure second-quarter results.
Despite these challenges, Verizon is far from a dangerous stock. Two parts of the company's business are poised for serious growth.
First is mobile video and advertising. Verizon continues to have more wireless customers than any other carrier: 112.1 million as of the end of last year.
That is a lot of users and user data for the company to leverage, and it is doing so by upping its game in mobile video and advertising.
That is why Verizon bought AOL for $4.4 billion last year. AOL sells targeted ads on its own sites, including Engadget, the Huffington Post and TechCrunch, as well as outside sites.
Online ad sales jumped 20% in the United States last year to a record $59.6 billion, and mobile advertising soared 66%, to $20.7 billion, according to the Interactive Advertising Bureau.
So perhaps it should come as no surprise that AOL notched its highest-ever sales in the first quarter. Without the subsidiary's contribution, Verizon's 0.6% revenue increase would have been a 1.5% decline.
This is where Verizon's reported bid for Yahoo! comes in. An acquisition makes sense, as Yahoo!'s own advertising and media businesses would mesh nicely with AOL.
There is also plenty of overlap between the two companies, allowing for cost reductions that would help Yahoo! swing back to profitability.
The move would also dovetail with Verizon's recently launched Go90 ad-supported mobile-video service, which targets millennials.
Lost in the hype surrounding a potential Yahoo! deal is what may be an even bigger growth opportunity: the Internet of Things. That is shorthand for the connection of a range of devices from home appliances to industrial sensors to the web.
The reason the IoT seems to be everywhere these days is that it is growing at a staggering rate.
By 2020, there will be 21 billion connected devices, according to information technology research firm Gartner.
To be sure, the IoT is an almost imperceptible part of Verizon's business, at just $195 million of revenue in the latest quarter, but that is up 25% from a year earlier. And Verizon recently floated an idea that could give its IoT business a big boost.
Last month, Mark Bartolomeo, Verizon's vice-president of IoT Connected Solutions, said that the company could offer corporate clients flat-rate, unlimited data plans for their devices starting next year.
That is a simple setup that could have lots of appeal for companies hooking up more machines to the web.
Meantime, Verizon trades at 12.6 times its forecast 2016 earnings, which compares favorably with main rival AT&T at 12.9. The average 12-month price target from analysts who cover the stock is $53, up just 4.3%, but the high end of the range, $56, would represent a 10% bump.
A major reason to hold Verizon is the quarterly dividend of 56 cents a share, which yields 4.5%. The company also boasts a sturdy dividend growth record, upping the payout by 16% in the past five years.
Investors shouldn't let the negative headlines put them off. If they don't own it already, they should put Verizon on their buy list.
To see an up-to-date list of the absolute worst stocks to own now, take a look at this new report called "29 Dangerous Stocks: Sell Now!" Inside, there is a full list of the market's most overvalued stocks, and investors can learn the process to keep avoiding them. Click here now for a copy.
This article is commentary by an independent contributor. At the time of publication, the author held no positions in the stocks mentioned.