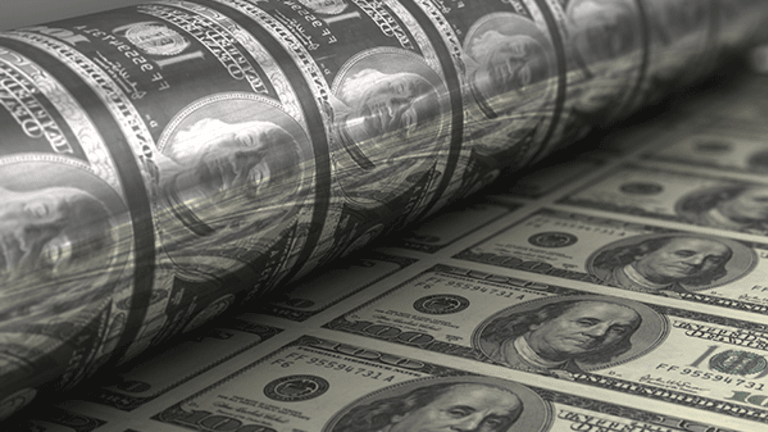 VC Update: Investments Seen Hitting a Mammoth $74 Billion in 2016
The volume of deals may have slowed, but the total amount of deal funding to start-ups remains strong.
Total venture capital dollar investments could reach a whopping $74 billion this year, the second highest amount in a decade, according to a joint report by PitchBook and the National Venture Capital Association.
Over the past few years, the number of deals has risen by 137% to 10,501 in 2014 from just 4,433 in 2009.
Although the number of deals declined 2% decline last year, deal valuation hit $79 million, the biggest total since 2006.
This year, software remains atop all other sectors including biotechnology and pharmaceuticals, commercial services, energy, information technology hardware and media, according to the report.
As of Aug. 30, the amount raised was already $32 billion, compared with $36 billion a year earlier.
Raising capital for some start-ups comes easier for some companies than others.
For instance, Snapchat this year raised $1.8 billion from private investors, according to the Securities and Exchange Commission.
The $17.8 billion start-up soon changed its name to Snap and may go public soon.
Although some start-ups may be flooded with capital, others such as Dinner Lab and Take Eat Easy, Pepper Tap tend to fail purely due to a cash crunch and other challenges.
Many of these failures are because the start-ups' revenue doesn't cover their costs, they "cannot find a third fundraiser" or "delivery networks got more fragmented and lethargic," etc., according to CB Insights. 
Investors are also becoming more analytical and cautious about how and where they should be investing.
According to the report, using a "more targeted approach," investors are "making fewer but larger bets."
Angel and seed capital declined to 898 deals in the third quarter, but this may be due to the gaining popularity of accelerator programs, pre-seed and angel investors, according to the PitchBook and National Venture Capital Association report.
Fresh start-ups, also known as series A ones, however, are struggling to raise money because the total number of deals declined 32% from the previous quarter.
By contrast, late-stage deals, also known as series D ones, saw a massive third-quarter decline of 46% in total invested capital and a 4% drop in deal volume in the third quarter. The second quarter saw more than a $14 billion flow into late-stage deals.
The slowdown in the late-stage deals capital shouldn't "alarm market participants" because it may mean that VCs are "actually looking to manage risk in a more prudent and efficient fashion," according to the report.
Technology has been a driving force for many corporate VCs that want their parent companies to gain exposure to technological innovations. The role of mergers and acquisitions is crucial in this situation as established corporate giants compete to acquire tech start-ups.
Although corporate acquisitions have dropped, they account for the largest proportion of VC sales.
Median venture-backed exits through M&A have already doubled this year from last year, the report found.
This year venture capitalists have gotten choosier with many start-ups exiting through acquisitions and sales after incurring huge losses.
Uber Technologies, for instance, sold its, China operations to Didi Chuxing Technology, becoming the latter's largest shareholder. That company will invest $1 billion in Uber Technologies.
Similarly, Dollar Shave Club and Jet.com chose to sell themselves to Unilever and Walmart, respectively, instead of fighting well-established and bigger brands.
This article is commentary by an independent contributor. At the time of publication, the author held no positions in the stocks mentioned.