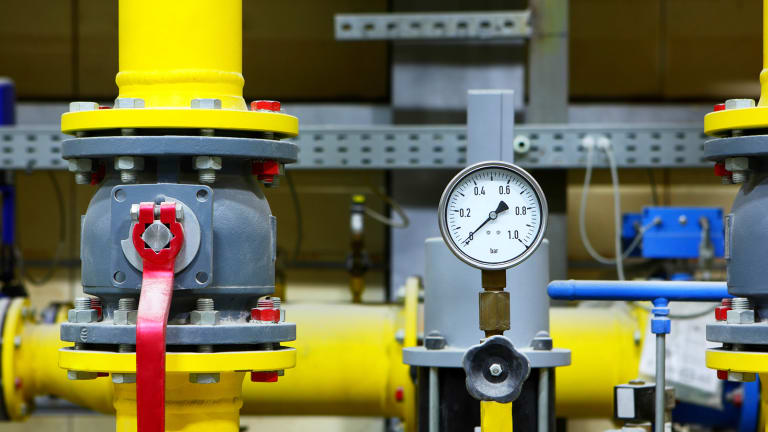 Utility Stocks Still Offer Yield With Safety -- What's Not to Like?
There are relatively safe utility stocks with dividend yields similar to investment grade bonds and potential stock returns as good as or better than the S&P 500.
Utilities are in a class by themselves. They're known for their higher-than-average dividend yields and lower than average stock volatility. Those are attractive qualities in securities for investors uncertain of any returns in the current dizzying market ride -- mostly through negative territory.
But there are risks in investing in utilities now. If interest rates rise in the near future, as expected, that could lead to a fall in utility stock prices as investors dump the shares for higher yields in safer investments, like investment-grade bonds.
Still, the risks may be worth taking. There are a number of relatively safe utility stocks (i.e. low betas, meaning low stock volatility) that offer dividend yields in the neighborhood of investment-grade bonds, while offering potential stock returns as good as or better than the S&P 500 stock index.
NextEra Energy (NEE) - Get Free Report  stands out, but there are a number of other highly promising utility stocks as well. Among them are Idacorp (IDA) - Get Free Report, Excel Energy (XEL) - Get Free Report, DTE Energy (DTE) - Get Free Report, Dominion Resources (D) - Get Free Reportand Brookfield Infrastructure Partners (BIP) - Get Free Report .
All six stocks offer superior dividend yields. They range from, in ascending order, NextEra's low of 3.1% to Brookfield's high of 5.1%. All the yields are closer to the 4% average for investment grade bonds than the 2% average for the stocks in the S&P 500.
While its yield is comparatively modest, NextEra's dividend may actually seem like a bonus to its stock potential. The utility's shares have swamped the S&P average over the five- and 10-year run; even now securities analysts, by a large majority, rate it a strong buy. Ten of the 13 analysts who are tracked by Zacks Investment Research give the U.S.'s third-largest utility the highest recommendation (i.e. also one buy and two holds).
Their high opinions come as no surprise. NextEra leads this six-pack, as well as the industry in general, in return on investment, profit margin and expected earnings growth out to five years by clear margins. Yet, its stock price is a bargain because its price to earnings ratio is 14, which is substantially lower than the average of 17 for the industry, including the other five stocks mentioned here.
What's more, NextEra is by far the greenest utility in the country. The Florida power-anchored electricity producer emits less carbon and uses more renewable energy than all but three utilities in the Top 100 world ranking, according the latest annual Energy Intelligence Group survey, released last month. These efficiencies lower NextEra's exposure to the wild swings in fossil fuel prices so much in evidence recently.

Idacorp, Excel and DTE are clustered close behind NextEra on many counts. Their stocks have beaten the S&P over the long run and they are putting up the same kind of operating numbers to sustain the drive. All offer a bit more yield than NextEra and their stocks are still cheaper than the industry average.
Dominion, with a yield of 3.8%, and Brookfield may be considered the premium brands among utilities. They have among the highest yields in the utilities industry, but also come with price tags -- P/Es of 23 and 30, respectively -- that are well above the industry average. Nevertheless, far more analysts are lined up behind them than not with buys or strong buys ratings.
This article is commentary by an independent contributor. At the time of publication, the author held no positions in the stocks mentioned.