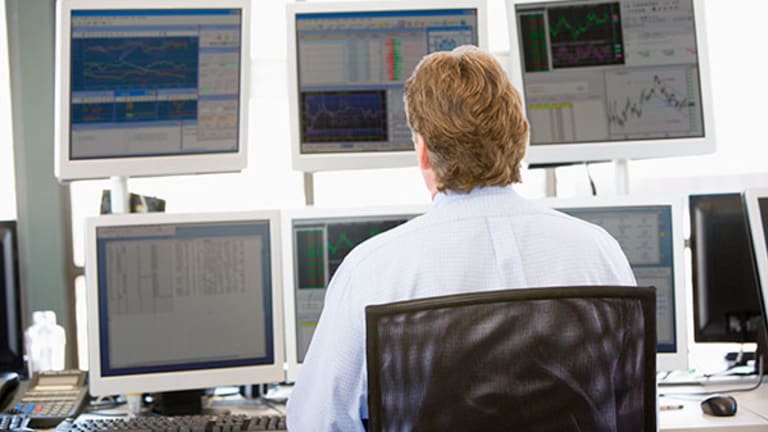 Using Options to Ring Up Profit From American Tower
In a few short decades, companies like American Tower have become a very important aspect of modern life. Here's how to play the cell tower companies.
NEW YORK (TheStreet) -- American Tower (AMT)  along with Crown Castle (undefined)  and SBA Communications (SBAC)  comprise the sector best known as that of cell towers. In just a few short decades cell towers have become a very important aspect of modern life. Things change, sometimes rather quickly.
AMT is structured now as a real estate investment trust. Thus, AMT basically trades and is valued relative to how much this REIT is returning to its investors in the form of quarterly dividends. Before any dividends and their percentage yield is considered, earnings that provide the funds for those dividends move to the top of the list of an investor's concern.
Earnings for this quarter for AMT should be reported in late July to early August. AMT analysts project a flat quarter as per those earnings ($1.20 vs. $1.19). Next-quarter earnings growth is expected to remain flattish. Currently AMT pays a quarterly dividend of 44 cents per share, which equates to a 1.9% annual yield.
Technically, AMT's one-year chart shows that the stock peaked at $105 last December, and has since slowly slipped down to $92 where it closed Tuesday (circled). AMT's one-year stochastic pattern is bouncing along the bottom and its Relative Strength pattern continues to bearishly erode (red trend line).
As interest rates rise, REITs have a nasty, historical habit of declining in both price and investor attraction. Only steady earnings growth can stem such declines as REITs pass through higher earnings in the form of higher dividends. However, that process also works in reverse should earnings begin to decline.
AMT analysts see earnings growing well into 2016. If so, AMT's trailing price-to-earnings ratio which is now in the 40s range could decline to a more investor-safe 16 by the end of fiscal year 2016 (ending in December).
Technically AMT's one-year chart pattern has formed into my coiling pattern. Thus, the trade tactic I prefer for AMT now is the crisscross strangle.
The trade is as follows: Buy to open AMT July 90 call and buy to open AMT July 95 put for $7.00.
Best to use a strict limit for the trade. The total risk for the trade in capital risk terms is $2.00. The suggested target to close for a gain is a bid of $7.50 and the suggested stop out for the trade is a bid of $6.50.
As always, this is a guideline, and you should always stick to your trading plan and what's best for your risk/reward tolerance.
OptionsProfits can be followed on Twitter at twitter.com/OptionsProfits
Skip Raschke writes regularly for Options Profits. You can get his trades first and interact with him there with a free trial.