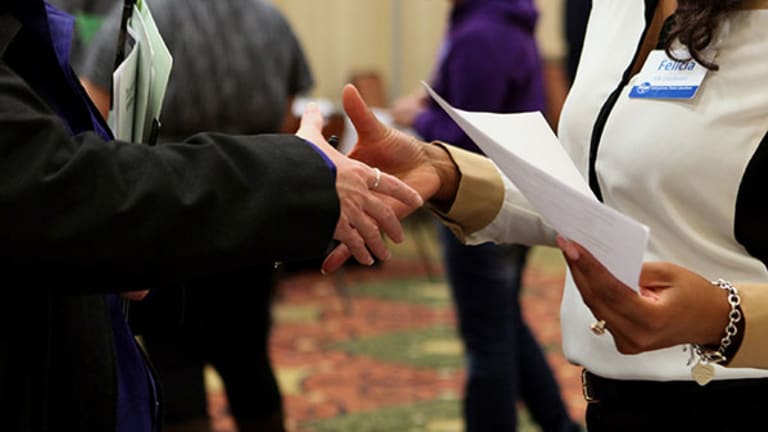 U.S. Wages Are Rising but Not So Fast as to Spook Federal Reserve
Personal income data are a Goldilocks brew for interest rates -- not hot enough to make the Federal Reserve move, not cold enough to fan fears of a summer stall.
NEW YORK (TheStreet) -- The May personal-income report is a kind of Goldilocks brew for the markets: It's good enough to keep pushing fears of a midyear slowdown further into the rearview mirror, while not bringing any sign of inflation that might prod the Federal Reserve to begin raising interest rates sooner than late 2015.
Personal income rose 0.4% and is now up 3.1% over the last year, before inflation, the Commerce Department said Thursday morning. The number exactly met the consensus of forecasts before the report, according to Econoday.
Importantly, the core personal consumption expenditure inflation index, which the Federal Reserve uses to guide interest rate policy, rose 1.5% over the last 12 months and 0.2% in May. That keeps inflation well below the Fed's 2% target for core PCE inflation.
Bottom line: Wages are rising, if only a little bit. That is one of Fed Chair Janet Yellen's top priorities for monetary policy, and it's good news for Main Street as well. (It would be better if this were happening more rapidly, and acceleration gets likelier as the unemployment rate dips below 6% -- meaning a stronger move could come late this year or early next). But nothing is rising fast enough to interrupt the cycle of super-low interest rates the markets have come to count on.
Real disposable income has now risen 0.4% over the last two months, enough to bring inflation-adjusted raises into the 2.5% to 3% range if they persist as the economy heats up this summer, as economists forecast. We have been a long time waiting in this recovery for any sustained virtuous circles of rising wages, more spending and more hiring to occur. And this report is far from unambiguous about whether it is happening now.
The next big step in understanding where we are is next week's jobs reports -- the one on private hiring from ADP on Wednesday and the Labor Department's report on June employment on July 3. For those, economists are projecting basically status-quo numbers: 220,000 overall jobs to be reported by the Labor Department, with the unemployment rate staying at 6.3%.
That means more of the same from Yellen & Co.: More watchful waiting, more basically stimulative monetary policy, for as far as the markets can reliably see.
Tim Mullaney covers economics, health care and technology.
This article represents the opinion of a contributor and not necessarily that of TheStreet or its editorial staff.
Barclays Charged With Fraud Over Dark Pool