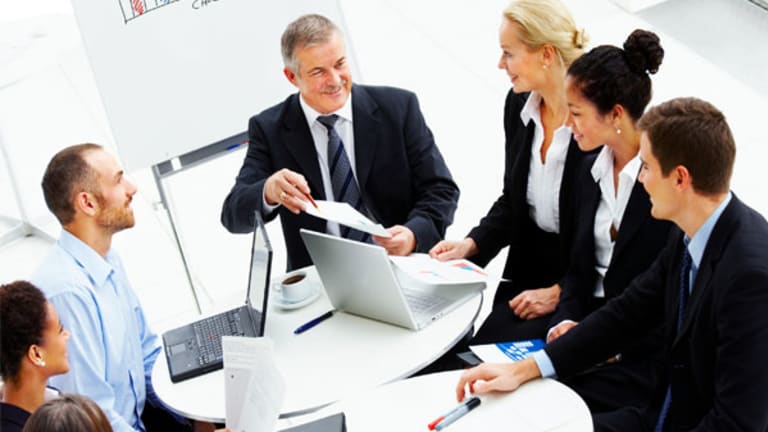 U.S. on the Hook for Ex-IMF Chief's Pension
Dominique Strauss-Kahn, the former IMF chief indicted in a sexual assault case, will receive a lavish payout and annual pension partially funded by U.S. taxpayers.
Correction and Update: According to an IMF spokesperson, as communicated to CNBC, Dominique Strauss-Kahn will receive a one-time $250, 000 payout from the IMF as well as a defined benefit annual pension and bonus in the form of an undisclosed amount. The original version of this article, published on May 19, 2011, stated that Strauss-Kahn would receive a $250, 000 annual pension. On August 23, 2011, a Manhattan judge dismissed the charges against Strauss-Kahn.
NEW YORK (
) -- Dominique Strauss-Kahn, the former IMF director
charged with seven counts of sex-related offenses
against a hotel maid, will receive a guaranteed lump sum payout of $250,000.
The retirement benefit, according to
, is contractually
guaranteed by the International Monetary Fund
, but who funds the IMF?
Well, we do.
Dominique Strauss-Kahn will collect a check from the U.S. taxpayer for the rest of his life.
The
IMF is largely funded by its member countries
, and the U.S. is the largest member, (
holding an approximate 17% stake in the organization
). That means that the U.S. taxpayer is on the hook for $42,500 of Dominique Strauss-Kahn's golden parachute -- and 17% of an undisclosed amount for the rest of the financier's life.
The average U.S. worker earns $32, 048 a year
.
But what's truly infuriating is that the IMF -- a collection of bankers who make loans with other people's money --
has little accountability or track record of success
, yet
lives high on the hog while imposing austerity on some of the poorest nations in the world
.
The
, pockets plundered by our own
and
two-faced politicians
. We shouldn't be funding the world's greedy bankers and two-faced politicians.
-- Written by John DeFeo in New York City
Disclosure: TheStreet's editorial policy prohibits staff editors, reporters and analysts from holding positions in any individual stocks.