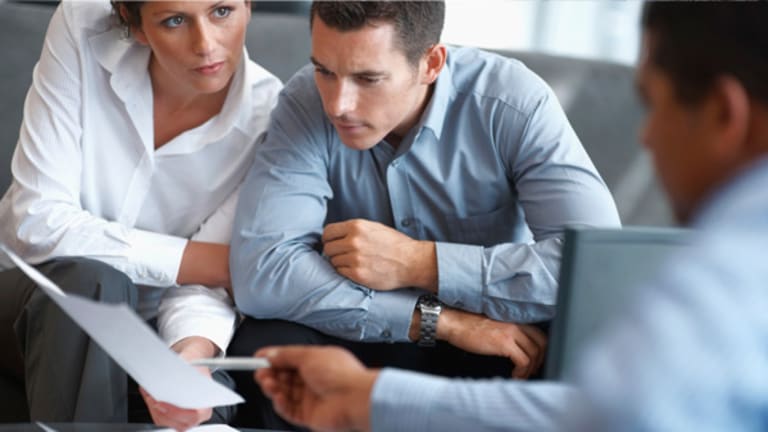 U.S. Justified in Seeking to Block AT&T/ T-Mobile Merger
A strong flexible and rapidly advancing internet backbone is essential to U.S. international competitiveness.
The following commentary comes from an independent investor or market observer as part of TheStreet's guest contributor program, which is separate from the company's news coverage
.
NEW YORK (
) -- The Justice Department is correct to be concerned about the potential anti-competitive effects of a merger between
ATT
and
Deutsche Telekom
's
(DT) - Get Dynatrace, Inc. Report
T-Mobile. Such a merger would threaten the viability of
Sprint
(S) - Get SENTINELONE, INC. Report
-- arguably the more aggressive of the top three wireless carriers in introducing new technology -- and solidify the grip of two legacy Bell companies.
Together, T-Mobile and Sprint have been more nimble and aggressive in building out technology, while the legacy Bell companies have been more interested in monopolization of the industry. The latter simply does not service wider business competitive and consumer interests.
AT&T and
Verizon
(VZ) - Get Verizon Communications Inc. Report
have not been quick to fully build out new technology, and an oligopoly on internet service dominated by those two companies and cable monopolies would almost guarantee rates would not fall and consumers would have too few choices.
A strong flexible and rapidly advancing internet backbone is essential to U.S. international competitiveness. Leaving it in the hands of AT&T and Verizon makes little sense from the perspective of broader business needs.
Professor Peter Morici, of the Robert H. Smith School of Business at the University of Maryland, is a recognized expert on economic policy and international economics. Prior to joining the university, he served as director of the Office of Economics at the U.S. International Trade Commission. He is the author of 18 books and monographs and has published widely in leading public policy and business journals, including the Harvard Business Review and Foreign Policy. Morici has lectured and offered executive programs at more than 100 institutions, including Columbia University, the Harvard Business School and Oxford University. His views are frequently featured on CNN, CBS, BBC, FOX, ABC, CNBC, NPR, NPB and national broadcast networks around the world.