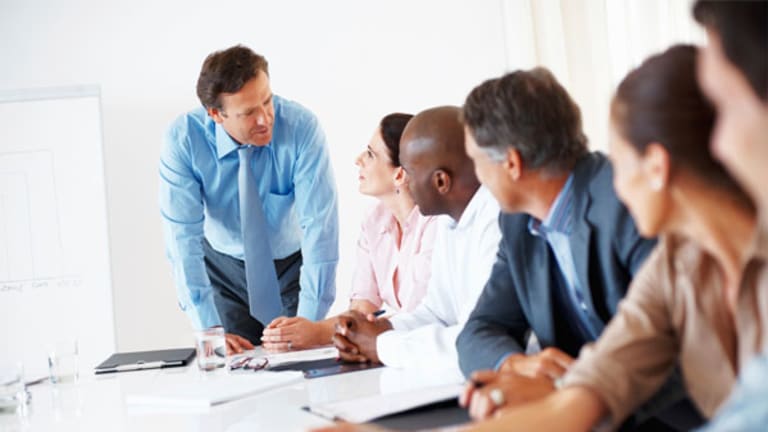 U.S. Firms Can Create Jobs With Exports
American companies can create jobs by exporting to countries with healthy economic growth rates.
American companies can create jobs by exporting to countries with healthy economic growth rates.
The following commentary comes from an independent investor or market observer as part of TheStreet's guest contributor program, which is separate from the company's news coverage.
NEW YORK (
) -- The revenue generated from exporting can be a ready source for new jobs, and there are plenty of export opportunities for American companies.
Economic growth rates in China and India for 2011 and 2012 are triple that of the U.S. In India consumer demand has been outstripping supply.
Economic growth rates in Turkey, Poland, Chile, Peru, Colombia, Israel and South Korea are much healthier, too. These healthy growth rates are giving rise to hundreds of millions of new middle-class consumers with discretionary income to spend and fueling the opportunity for governments to offer more and better services.
Where are the best bets for American companies to export? Any country where America has a free trade agreement (FTA) is a good bet. Trade with a country is reported to be 47% more likely if countries have an FTA in place.
The U.S. has agreements in place with Canada, Mexico, Chile, Peru, Bahrain, Israel, Jordon, Morocco and Oman. Colombia, South Korea and Panama are in the process of getting an agreement.
Trade is also reported to be 42% more likely if the trading partners share a common language. That really works to America's advantage because English is an official language in 63 countries, including Canada, Australia, India and the Philippines. There are also a number of countries, particularly in western and central Europe where English is not the official language but is widely spoken.
The U.S. also has the fifth largest population of Spanish speakers in the world. This can give an advantage to U.S. companies that are seeking export opportunities to serve the growing middle class in Latin America.
The opportunities for U.S. companies are varied. Consumer products, if they fall into the commodity category, will be hard to export, but if products are unique and/or they appeal to the growing class of brand-aware buyers, they can do well.
American companies have and should continue to do well exporting products and services that can help to build out infrastructure, such as electricity, water, schools and education, medical equipment, food processing, computer hardware and software and franchising.
Exporting products do pose a number of new challenges that a business won't find selling products at home. For some, that will be part of the adventure, while for others, it may be time to consider it an investment in the future. There will continue to be growing opportunities for goods and services in every country that is attempting the trek from being a developing country to one that is developed.
On that score there are four times as many developing countries as developed and there are more than four times as many potential buyers. The opportunities for American companies to create job through exporting is enormous.