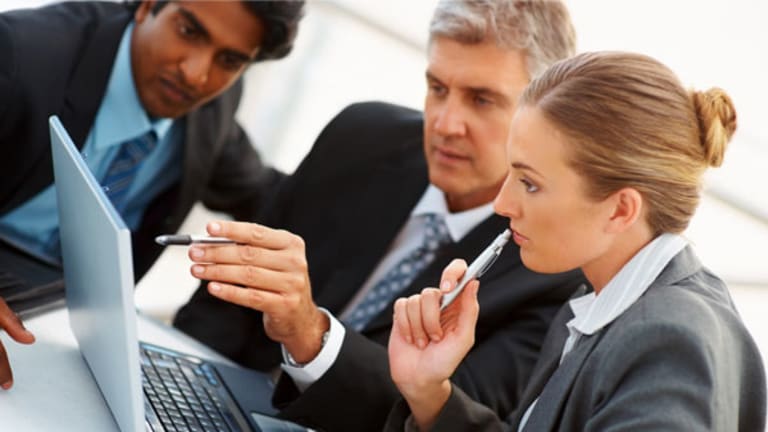 U.S. Airlines Are Too Big to Strike, 20 Years After Pre-Thanksgiving AMR Shutdown
American Airlines flight attendants staged the last strike at a major airline 20 years ago. This year, their union president was among the leaders in promoting a merger with US Airways.
MIAMI (TheStreet) -- Twenty years ago, one week before Thanksgiving,  I was at Miami International Airport, awaiting the arrival of American Airlines' early morning inbound flights.

American flight attendants were scheduled to strike that morning, Thursday, Nov. 18, 1993, at 7 a.m. But when I arrived at the airport, I was told that everything was operating normally. I was a reporter for The Miami Herald, but in those days we did not have Twitter. As a result, I was unable to immediately tweet that "AA flights at MIA operating normally."
Lucky thing. When the flights arrived, on time as promised, something was missing: the passengers. The flights had taken off as scheduled, but federal regulations prohibit passengers from boarding aircraft that don't have flight attendants.
It is easy to envision that no one at the departure airports wanted to say: "Don't take off." That would have required approval from a higher authority. American, at the time, had just one higher authority. Making a decision, which might not be approved by CEO Bob Crandall, had very little upside.
One thing I remember was calling both Terry Maxon and Dan Reed, my peers at The Dallas Morning News and The Fort Worth Star-Telegram, to tell them what I had observed. I think somebody lent me a cell phone; I certainly did not have one. Twenty years later, they are both my friends, and Dan and I are writing a book together about American's merger with US Airways (LCC) . 
At US Airways, I covered a strike by the International Association of Machinists in 1992 and down-to-the wire contract negotiations with the Air Line Pilots Association in 1997 and the Association of Flight Attendants in 2001. But it is hard to imagine that I will ever cover a strike at the new American. 
That is what makes Nov. 18, 1993, such a significant day in the history of the airline business, not just because the nation's biggest airline was struck a week before Thanksgiving, but also because it was the last time that any major U.S. airline dealt with a strike. The strike lasted four days and ended Nov. 22, three days before Thanksgiving, when President Clinton urged the two sides to resume talks.
"Since that time, I don't believe there's been a meaningful disruption in airline service due to a strike" said aviation consultant Bob Mann. "And now, with all the consolidation, the airlines are too big to strike, too big to fail. The 1993 American strike was the beginning of the end of the ability to strike a major airline.  There will never be another strike at a major airline."
Airline strikes since 1993 have had minimal impact. In 1997, American pilots voted to strike, but minutes later Clinton ordered them back to work. At the time, American carried about 20% of U.S. airline passengers.
In 1998, Northwest pilots struck for 12 days. But in 2001, President Bush halted potential strikes by International Association of Machinist mechanics at Northwest and United (UAL) - Get United Airlines Holdings, Inc. Report.  In 2005, Northwest mechanics, by then members of the Airline Mechanics Fraternal Association, mounted one of the most ill-advised job actions in history. The airline flew through it. In 2010, Spirit (SAVE) - Get Spirit Airlines, Inc. Report pilots struck for six days. Spirit remains a small airline that even today accounts for less than 1% of U.S. airline revenue.
Laura Glading, president of the Association of Professional Flight Attendants, recalled the 1993 strike in a recent statement. "Labor relations were toxic back then," she said. "There will always be some conflicts, but we've found more effective ways to resolve them."
Glading made the point that labor relations at American have improved significantly in the ensuing 20 years. Three union leaders including Glading were the key enablers of the planned merger with US Airways. That deal will create the world's largest airline with hubs in the Northeast, the Southeast,  the Midwest, the Southwest and the West Coast. 
The merger "will soon transform American from a floundering second-tier airline to a network carrier capable of competing with United and Delta (DAL) - Get Delta Air Lines, Inc. Report ," APFA said. "APFA members are looking forward to the end of a turbulent 20 years at the company."
Written by Ted Reed in Charlotte, N.C.
To contact this writer, click here.