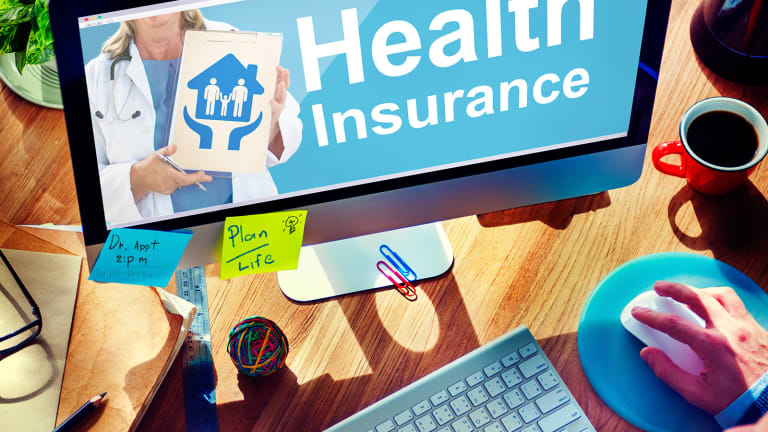 Universal Health Coverage: An Opportunity for Investors -- and the World
With the UN's Sustainable Development Goals set in stone, the world has an unprecedentedly broad mandate for global action over the next 15 years.
Dr. Mark Britnell is chairman and partner of KPMG Global Health Practice and author of In Search of the Perfect Health System.
Universal health coverage isn't just one of the UN's future goals, it's also an opportunity for investors.
With the ink now dry on the Sustainable Development Goals, having been unanimously agreed by all 193 UN members in September, the world has an unprecedentedly broad mandate for global action over the next 15 years.
One of the striking differences between this new agenda and the Millennium Development Goals is that so many of the goals apply to everyone, not just sub-Saharan Africa. For example, gender equality, sustainable energy and wealth inequalities.
This is also the case with Goal 3, which calls for the achievement of universal health care coverage (UHC) by 2030. It is curious to think that the U.S. -- as the world's largest bilateral aid donor -- will be pouring billions of dollars into developing countries to help them reach a target that it itself has failed to achieve. Despite more than 16 million Americans gaining protection since the Affordable Care Act, around 20 million are left uninsured, and 30 million under-insured.
From Washington or West Africa, there is an increasing realization of the compelling economic case for UHC. Broadly, a one-year increase in life expectancy leads to a 4% increase in GDP over the long run. This is leading to governments and payers around the world increasingly seeing health-care spending as an investment, not a cost. Larry Summers' recent Lancet commission, for example, calculated that achieving universal health coverage would cost one tenth of not doing so.
For investors, the opportunities from UHC are also becoming clearer. September saw a clear direction set of where intergovernmental policy is going to focus for the next decade and a half. That will only further fuel growth rates for health spending in developing countries that are triple that of the developed world (10.7% versus 3.7%). By 2022, global health spending will hit $12 trillion, of which 30% will be in emerging economies.
A number of major funds are already betting big on providing the less developed regions with affordable, reliable health care. The Abraaj Group, a private equity investor operating across global growth markets, is targeting investment at city-based, hub-and-spoke health care ecosystems and specialty networks across Sub-Saharan Africa and South Asia. With a scalable strategy of improving and expanding existing providers and building new ones, their model targets the growing numbers of people who have a modest income to afford care and live in cities where there has been historic underinvestment in health care infrastructure. The increasing interest in providing long-term solutions to better health care from investors reflects an appreciation of how rising public expectations, urbanization and demographics will inevitably drive rapid growth in emerging market health services over the next decade.
Domestic investors, too, should pay close attention to these trends, as low cost innovations developed in emerging economies will increasingly show the way forward for established health systems to operate more sustainably.
With 70% of the world's population living on less than $10,000 per year (more or less what the U.S. spends per head on health care alone), emerging economies cannot follow the same wasteful path to health system development as the Western world. Countries such as India, South Africa, Brazil and China are already proving a hotbed for health care innovation, showing that while no country can surpass the U.S. on discovery and invention, many are outstripping it on the adaptation and adoption of new advances.
Innovations range from the high-tech to the no-tech:
-- Use of mobile devices and algorithms to give rapid advice and diagnosis via voice and video calls.
-- Development of new cadres of health worker trained to deliver specific interventions with the precision of a doctor but doing many times the volume per day.
-- Use of standardised workflows to ensure that high-quality, evidence based care is given every time.
-- And the empowerment of patients and caregivers themselves with the tools and training to better care for themselves.
These new models are breaking apart traditional health care models and disrupting the dominance of hospitals and doctors in favour of a much more mixed ecosystem, including telecom companies, retail pharmacies and empowered consumers.
With investment and innovation, UHC by 2030 is an achievable goal for every country. But health care for the next billion people will look very different to what we think of today. It will depend on advances that even countries that have enjoyed UHC for decades have much to learn from in their pursuit of high quality care at low cost: new technologies, new professionals, new business models and a new role for patients.
This article is commentary by an independent contributor. At the time of publication, the author held no positions in the stocks mentioned.