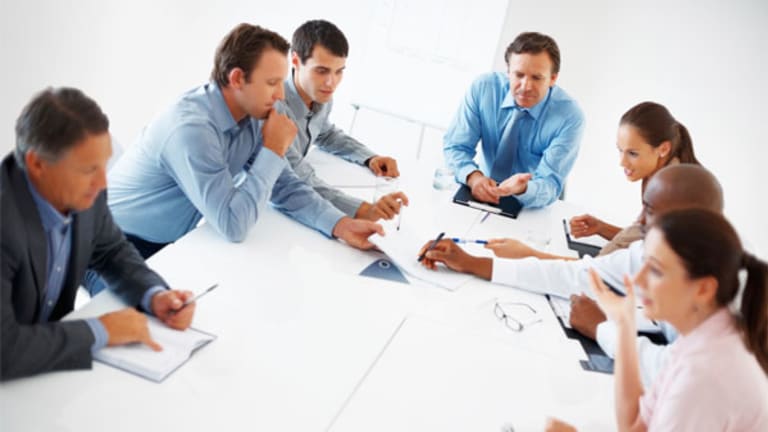 United: We Did Not Lose Anybody
Dozens of Internet posts say that United Airlines lost a child at Chicago O'Hare. But that is not what happened.
CHICAGO -- (
) -- More than 100 stories on the Internet describe a case in which
United
(UAL) - Get United Airlines Holdings, Inc. Report
allegedly lost a 10-year-old child at Chicago's O'Hare International Airport, but it turns out that this is not at all what happened.
Just for fun, before reviewing the details, let's read the Internet headlines. One says "United Airlines Loses Ten-Year-Old Girl, Refuses to Help Parents Find Her." Another says "United Loses Child Traveling Alone." And then there's: "10-year-old girl flying alone left stranded in Chicago Airport."
Did United actually lose a child? Of course not. In fact, the "lost" 10-year old, who was traveling alone, was never unsupervised. She did, unfortunately, miss a connection at Chicago's O'Hare International Airport. We're just not sure that "Child Misses Connection at O'Hare" would "attract eyeballs," as the Internet folks like to say.
In any case, on June 30, Phoebe Klebahn was flying alone San Francisco to Chicago, and then to Traverse City, Mich., in order to attend summer camp.
Her parents, Annie and Perry Klebahn, paid United a $99 "unaccompanied minor" fee so that she would be supervised throughout the trip. Understandably, they became worried when someone from the camp called to say that Phoebe had not arrived in Traverse City as scheduled. Annie Klebahn then called United reservations.
In a letter of complaint that she sent to United, Klebahn described the call. She acknowledged that she "started to panic" and that she was frantic, and that this did not elicit the desired response from the agent. The agent checked reservations, which inaccurately said that Phoebe had arrived in Traverse City. She checked elsewhere and learned that Phoebe had not arrived in Traverse City. She did not know exactly where in O'Hare Airport Phoebe was. Each question required that she put Klebahn on hold in order to get an answer. And of course, whenever someone asks a telephone service agent "Can I talk to your supervisor?," the supervisor is invariably nowhere to be found.
As we try to picture this phone call, it involves a frantic mom who does not know where her 10-year-old is and another person who also doesn't know and lacks the resources to find out quickly. This is the definition of a phone call that is not going to go well.
After about an hour, Phoebe and her mother did talk because her dad reached a United Premier agent who was willing and able to help. This agent found an employee at O'Hare who put Phoebe on the phone. That is when Annie Klebahn heard her daughter's story, which involved not being met at the gate in Chicago and not being escorted to her connecting flight. "She was sad and scared and no one helped," her mom said.
Also, United lost Phoebe's bag, which did not arrive in Traverse City for three days. Another problem, in the Klebahn's eyes, is that it was not a United employee who was supposed to escort Phoebe from her arriving flight to her departing flight, but rather a contract employee.
How did the world learn all of these details of Phoebe's flight? Because of the Internet, of course. The Klebahns have a friend who is a "blogger," so he blogged the whole story, letter to the airline and all. Then a TV station reported on the blog. This occurred in a world that is filled with people who read stories on the Internet and then re-post them, never checking to determine whether they are true or can be explained in some understandable way, but rather seizing the opportunity to express outrage, apparently in an effort to show what a horrible place the world is and often, in a country consumed by anti-airline hysteria, how horrible airline service is.
We called United to get its side. "We conducted a review of this matter involving the Klebahn's daughter and found that she was fully supervised during her entire time at Chicago O'Hare Airport," said United spokesman Charles Hobart.
It is true, Hobart said, that the escort did not arrive as scheduled when Phoebe got off the aircraft. Probably as a result, Phoebe missed her connection. However, Hobart said, Phoebe was watched until she was escorted to United's special room for unescorted minors, who are supervised while there, and then she was escorted to the next flight to Traverse City. Phoebe's parents have been provided with a refund of the frequent flier miles they used to pay for the trip, a refund of the $99 unescorted minors fee and additional compensation which Hobart declined to identify.
"We regret the confusion and stress that was placed on Phoebe and her family and we will strive to provide better travel experiences in the future," Hobart said.
We do have a few questions to pose.
Did United mess up? Did United lose a kid? Could companies of all sorts spend a bit more money to ensure that frantic callers get special service on the telephone? Should airlines require that children who are traveling alone be provided with cellphones? And is something wrong when an event is misrepresented time and time again on the Internet, until finally the misrepresentation comes to be considered as the truth?
>To follow the writer on Twitter, go to
.
>To contact the writer of this article, click here:
Ted Reed