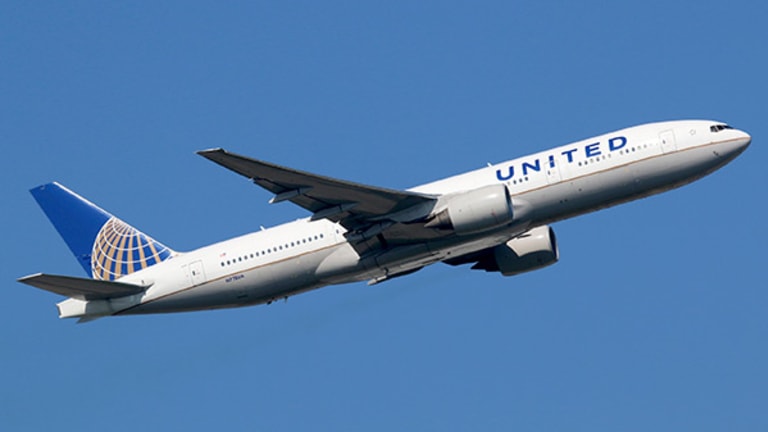 United's Settlement With Activists Frees Up CEO to Focus on Turnaround
In settling, the airline avoids a proxy fight and frees CEO Oscar Munoz to focus on his turnaround plan for the notorious industry laggard.
United Continental Holdings (UAL)  on Wednesday announced plans to add three new directors as part of a settlement with activists, clearing the plate for company CEO Oscar Munoz to focus on his turnaround plan for the airline.
Chicago-based United said that it would add Barney Harford, the former CEO of Orbitz Worldwide, and PAR Capital Management managing partner Edward L. Shapiro to the board immediately, with a third, mutually agreed upon director to be appointed in the next six months. Also, current Chairman Henry L. Meyer III and two other directors, John H. Walker and Charles A. Yamarone, will retire and not stand for re-election.
PAR Capital and Altimeter Capital Management, which together own about 7.1% of the company, went public in March with a plan to push a slate of six nominees, saying United "has a clear record of sustained and substantial underperformance" and "an underqualified, ineffective and entrenched board." United initially responded by calling the move a "hostile action," but the two sides, according to sources, continued talks that dated back to before the activists went public with their announcement.
The deal is a win for the activists, though not a total victory. The funds had pressed to make former Continental Airlines CEO Gordon Bethune the board's chairman, with one source saying United's early push back against Bethune was the dealbreaker. Under this settlement, Bethune is no longer a candidate for the board and former Air Canada Chairman Robert A. Milton, added to the board by United in anticipation of a potential proxy fight, will become chairman.
The funds did succeed in what seemed to be their primary goal: To get Meyer and other long-serving directors to the sidelines. Meyer, a banker, had been on the board of United and its predecessor companies since 2003, while Yamarone had served since 1995 and Walker since 2002.
Shapiro, the PAR Capital manager who is joining the board, in a statement called the settlement "a positive outcome for United and its shareholders, employees and customers, and I look forward to working with my fellow board members for the benefit of all of the shareholders."
With a proxy fight averted, United's Munoz is now free to concentrate on boosting the performance of the airline. Shares of United Continental have constantly lagged its rivals in the years since the airline was formed via the 2010 merger of United Airlines and Continental, plagued by labor and technology issues that have prevented the airline from enjoying the success reported by Delta Air Lines (DAL) , which bought Northwest Airlines in 2008.
Munoz was named CEO last year and has experienced a turbulent, but promising, first year. The CEO had a heart attack in October that forced him to take a medical leave of absence for nearly five months but the airline has used the leadership change to reboot relations with labor groups.
Tellingly, many of United's key labor groups came out in favor of the CEO and board against the activists.
United is scheduled to release first-quarter earnings after hours on Wednesday, providing a glimpse into where the airline is in its effort to boost results. United updated quarterly guidance on April 11, following Delta and others in lowering its estimate for first-quarter passenger revenue per available seat mile. United also said it expects non-fuel costs to remain within expectations despite new labor contracts with its pilots and dispatchers.
Airlines have warned of declining passenger revenue due to the strong U.S. dollar, lower fuel surcharges and soft domestic yields, with United facing additional issues because of its heavy exposure to the energy industry due to its Houston hub.
More than any particular number, analysts and investors will be looking for United to discuss plans to trim capacity in the second half of 2016 during its earnings release and Thursday conference call.