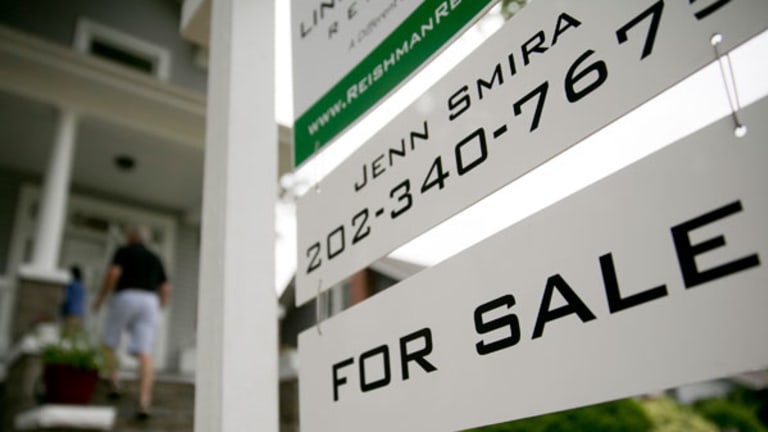 Unfazed by Finra Charges, Seniors Still Swoon for David Lerner Pitch
The founder of David Lerner Associates is barred from being a supervisor until 2015, but that hasn't stopped the firm from packing the room at investment seminars.
The founder of David Lerner Associates is barred from being a supervisor until 2015, but that hasn't stopped the firm from packing the room at investment seminars.
This article was originally posted on TheStreet Foundation Web site on August 25.
NEW YORK (TheStreet) -- It's all about suiting the spin to the audience when you're in the financial industry, and the investment seminar at the Trumbull, Conn. Marriott on a late-spring evening in June had "senior citizen" written all over it.
"We're gonna tell you about investments that provide income and investment appreciation," said Jonathan Hurwitz, an executive at the brokerage firm David Lerner Associates, to 300 mostly 60- and 70-something investors as they dined on lukewarm chicken parmesan. And, lest anyone consider leaving early, "After that's done, we're gonna serve dessert and have a little drawing and give away some door prizes," Hurwitz said.
Thus began a common pitch by Syosset, N.Y.-based Lerner, a 38-year-old firm that has the distinction of being on a short list of brokerages compiled by the Financial Industry Regulatory Authority that have seen a top officer barred or suspended from the business.
Financial companies for years have used "free meal" seminars to lure seniors, even if the rubber-chicken milieu does come off a tad retro in these Internet days. What sets Lerner apart is that it can consistently pack a hotel ballroom despite its regulatory past.
Company founder David Lerner lost his brokerage license for a year as a part of a 2012 settlement with Finra over misleading sales claims and other violations. He paid $250,000 in fines and his firm paid $14 million -- $2.3 million in fines and $12 million in restitution to investors. Lerner has since reclaimed his license, but is barred from working as a supervisor until October 2015. Only 25 presidents or CEOs of brokerage firms were suspended or barred in 2012, according to the Washington, D.C. law firm Sutherland Asbill & Brennan LLP, which tracks Finra enforcement statistics.
Finra said in a complaint on May 27, 2011 that Lerner and his firm targeted many "unsophisticated and elderly" clients to sell illiquid non-traded real-estate investment trusts that were concentrated in the hotel industry. The firm used misleading marketing techniques to sell the REITs, Finra said. In the months after the complaint, Finra said Lerner sent letters to 50,000 customers in an attempt to "counter negative press." And even those letters had "exaggerated, false or misleading statements," according to an amended Finra complaint on Dec. 13, 2011. The $14 million in fines and restitution against the firm was Finra's largest monetary sanction of 2012, said Michelle Ong, a Finra spokeswoman.
David Lerner, who once was the headline act at the firm's free-dinner seminars, didn't attend the Connecticut event on June 11, where a huge poster warned attendees as they entered that they were not allowed to tape the session. But Hurwitz and his colleagues were plugging the very same "Apple REIT Ten" product that was at the heart of the Oct. 22, 2012 settlement between Lerner and Finra -- albeit absent the firm's previous hyperbole.
Lerner's line of "Apple" products are non-traded real-estate investment trusts that own income-producing real estate. REITs are alluring to investors seeking yield because they distribute at least 90% of their taxable income to shareholders. But unlike exchange-traded REITs that can be bought and sold on a stock exchange, non-traded REITs have a limited secondary market.
Time was that Lerner fired up the dinner crowds with talk that the company's REITs were "a gold mine" and "a fabulous cash cow" -- two descriptions he regrettably held forth during seminars when Finra investigators were in the crowd. Lerner, who was well-known in the New York metropolitan area as the voice of ubiquitous radio ads that extolled investors to "Take a tip from Poppy," even suggested to one dinner group that its REITs were so fantastic that they should name their kids after him.
That Personal Touch
There was no talk of sanctions or disgraced leaders at the dinner session in Trumbull. Instead, the focus was on products that might offer income for a crowd as seemingly hungry for yield as they were for a free meal. In a financial world where 0.5% rates on a one-year certificate of deposit are deemed generous, investors either don't investigate brokers who hawk yield, or don't seem to care if their records are spotty.
"Lerner presents the ultimate siren for elderly investors, which is high income with relative safety," said Andrew Stoltmann, a lawyer who over the past two years has represented 12 investors who sued and then settled with Lerner after purchasing non-traded real-estate investment trusts. "Those are kind of like the magic words that these seniors hear, and they flock to his seminars like moths to the flame."
Lerner spokeswoman Donna Jannine said customers stick with Lerner because they are happy with their investment results. The negative press associated with the Finra action "has been largely overshadowed by its investors' overall satisfaction with the historical performance" of Lerner's products, she said in an e-mail statement. Lerner's "unsurpassed customer service and attractive investment opportunities" have led to customer trust and confidence, she said.
Indeed, the investors sitting on either side of me at the June seminar said they were attending the gathering that night even though they're already customers. A woman sitting to my right told me she liked the fact that, unlike her broker at Morgan Stanley, her Lerner broker visits her at her house. The man to my left said he'd invested $5,000 in a Lerner REIT that had run into problems after the 2008 financial crisis but that he was confident he would get his principal back.
About half of the people in the audience raised their hands when asked if they already were invested in Apple REITs. One presenter that night stressed that if anyone wanted to get in on the Apple REIT Ten, they'd better do so fast. "This may very well be the last time you will hear an Apple REIT presentation at a major seminar," he said, adding that July 31 was the deadline to get a piece of the action.
I was assigned a broker named Max when I signed up online for the seminar, and he left me telephone messages -- twice before the seminar and twice afterward. When he reached me on June 30, I told him immediately that I was a reporter who had gone to the seminar in order to write an article, which deterred him not a bit from launching into a pitch.
"But do you have any personal interest in anything we were talking about?" he asked, reminding me that the Apple REIT 10 was only available until July 31. "There is still a chance to get it," and it might work in my 401(K) or IRA, he said.
I didn't ask Max how it would work out when, as the law requires, I would have to begin withdrawing money from my IRA at age 70 1/2, only to be faced with the possibility of having an illiquid investment that couldn't be sold. But I did query him about that Finra settlement.
Settlements are "a common practice" among brokerage firms, he said, citing recent deals between the government and major banks.

Stoltmann said about 100 investors contacted him about losses on Apple REITs, and that they were largely "unsophisticated, blue-collar retirees." The 12 clients who hired him had been advised to put between 30% and 100% of their portfolios into the products, according to Stoltmann, who said that one-to-three percent would have been a more appropriate allocation.
"I'm a real critic of Finra, but they went after the Lerner firm pretty aggressively," said Stoltmann.
If it were my money, I'd check Finra's Web site to see a firm's record on BrokerCheck before I gave up two hours of my time for a sales pitch and a dinner. Members of the public used BrokerCheck 16 million times in 2013, according to Ong. My guess is that not one of those users was in that room in Trumbull, Ct. 
Susan Antilla is an award-winning journalist and the Founding Fellow of TheStreet Foundation, a nonprofit organization with the goal of supporting and expanding financial literacy for consumers through investigative journalism and custom research on high-impact financial topics. She has been a financial journalist for 30 years, writing for The New York Times, USA Today and Bloomberg View, among others. Antilla is author of Tales From the Boom-Boom Room, the 2002 book that exposed a culture of sexual harassment at financial companies. She received a bachelor of arts degree from Manhattanville College and a master of arts in journalism degree from New York University. Antilla is an adjunct professor of journalism at Fairfield University.