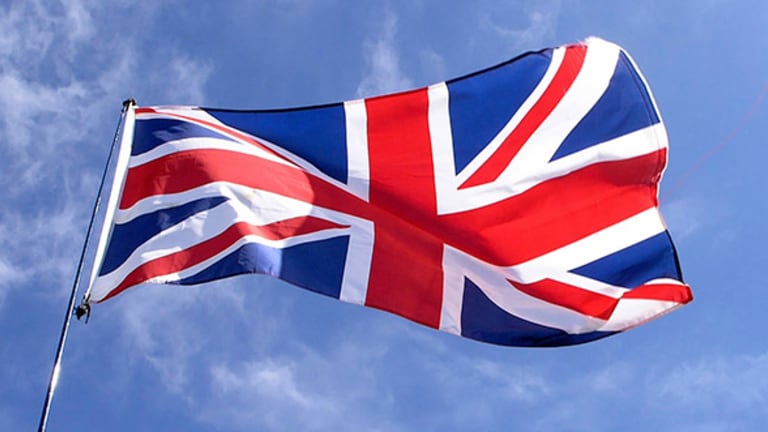 UK 'Brexit' Crisis: Gold Prices Spiking Fastest Since 2011 English Riots
Young people in the UK are investing heavily in gold but are also most likely to want to remain in the EU. What's going on?
Viewed through what's happening with the price of gold, the Brexit referendum, coming this June, looks like a real crisis for the UK already.
With opinion polls split over leaving or staying in the European Union (Britain + "exit" = "Brexit"), gold priced in British Pounds Sterling has now risen 20% from New Year's Eve, the fastest seven-week rise since the peak of the financial crisis in summer 2011.
Back then, the U.S. debt downgrade and Eurozone crisis coincided with mass rioting across English towns and cities -- the worst outbreak of lawlessness in the UK in modern times.
Quitting the bloated bureaucracy of the European Union might seem an odd thing to fear in comparison. But UK savers are making a crisis response with their own money, with the number of new precious metals investors jumping to two-year highs on our data (I am the head of research at BullionVault, an online gold trading platform).
Most remarkable is the growth of precious metals demand among younger savers -- a group rarely associated with buying gold, but more likely to want to stay in the EU according to opinion surveys.
With 22 days gone, February 2016 is already the strongest month since early 2014 for the number of new UK users starting an account at BullionVault. On a daily basis, the number of new UK users this month is now 122% ahead of 2015's daily average. Contrast that with the Eurozone and U.S., both up 84%.
There's a real urgency for these new UK buyers, too. The time between registering an account online and making the first cash transfer has shrunk for new UK customers, falling from near two days on average in 2015 to just less than 1.5 days so far in February. Then, the size of these new UK users' first cash transfer to their BullionVault account -- ready to buy gold or silver -- is much greater than recently. Averaging £8,600 this month (equal to more than $12,000), that is 73% larger than the previous 12-month average.
Finally, we're seeing a marked drop in the average age of new UK gold and silver investors -- and age is apparently a big factor in Brexit opinion, according to opinion pollsters YouGov. The firm says that a survey last month showed voters aged under 30 supporting continued membership almost two-to-one. The over-60s, in contrast, support quitting the EU by 56% to 44%.
Gold is often associated with older, more cautious savers, and rightly so. Amongst BullionVault's existing UK user-base, 30% are aged 60 or over. But that proportion has sunk to only 7% of this month's new UK users so far. Almost 17% of February's new UK users are aged under 30. That age bracket typically accounts for only 4% of UK users.
Smarter traders saw this trouble coming, betting on further falls in the Pound as doubt grew before the turn of the year over the UK remaining in the world's largest single economic bloc. So why the urgency now in retail investor gold and silver demand?
Sunday's news that popular London mayor Boris Johnson will vote to leave gives the "Out" campaign a huge boost. But in raising the threat to the status quo, it saw the Pound sink as trading began Monday, falling at the fastest pace since the Lehman Brothers collapse bottomed in March 2009. That made Johnson's announcement look somewhat ham-fisted. After all, he claimed he wants "a better deal for the people of this country to save them money." But the Pound in their pocket has now slumped to a seven-year low on the forex market.
The "In" campaign has done little better, however. Trying to be seen leading from the front, UK prime minister David Cameron last week met his EU counterparts in Brussels to "renegotiate" the terms of Britain's membership, proclaiming a "new settlement" worth voting for and trumpeting a possible brake on in-work benefits paid to EU migrants.
Until Cameron made such a big issue of it, however, "Awareness of the availability of in-work benefits in the UK was very low," notes former Cabinet advisor Jonathan Portes of the independent NIESR think tank. Whereas now, the Polish press "has been full of little else...The Prime Minister's renegotiation has acted as a massive advertising campaign for the UK benefit system."
With the UK's own political class displaying such buffoonery, is it surprising that private households and financial traders show little enthusiasm for the Out campaign's key promise of returning sovereignty to the British parliament?
Economists meantime agree that the immediate impact of Brexit would be very bad for the UK, if not for the Eurozone too. Even the very Euro-skeptical Roger Bootle of Capital Economics has said that leaving will deliver "short-term disruption [and prove] difficult," with the medium-term advantages of quitting the EU "fairly marginal" on balance.
Britain's GDP growth could slow by 2%-to-5% between 2017 and 2018, says ScotiaBank's UK and Euro economist Alan Clarke, "most likely from weaker consumer spending growth." Brexit would also "trigger risk-off for UK assets and quite possibly Eurozone assets too. The GBP exchange rate is the most likely candidate for a market reaction."
Further out, and with a post-Brexit UK needing to renegotiate all manner of trade deals with the remaining EU, the only sure bet right now is uncertainty. "Exit is an as yet ill-defined long-run state," says University of Birmingham economics professor Tony Yates, "and there are many possible outcomes, ranging from not much different to [staying] in, to much worse."
Even absent this kind of political uncertainty, there are good reasons to buy gold for long-term diversification. But people tend to buy gold most urgently when they fear a currency crisis, a stockmarket crash, or broader financial turmoil.
The UK's June referendum on leaving the EU could bring all three judging by the fast-growing number of British savers switching a portion of their money into gold and silver.
This article is commentary by an independent contributor. At the time of publication, the author held no positions in any stocks mentioned.