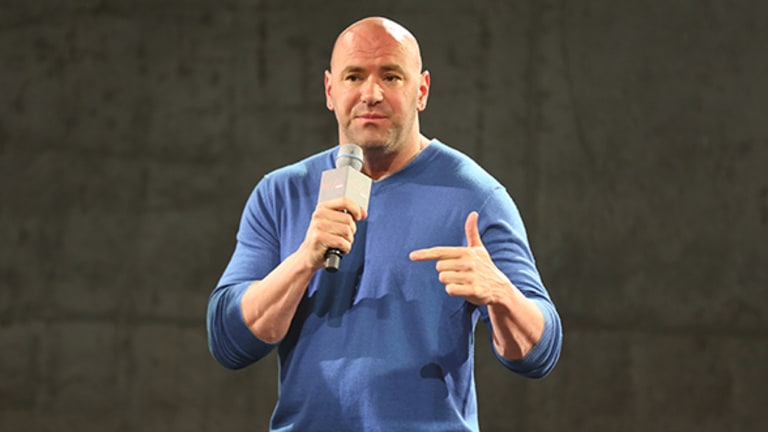 UFC President Dana White Talks Success, Challenging the NFL and Trump
UFC President Dana White believes President-elect Donald Trump will be a better leader than you think.
The Ultimate Fighting Championship is rapidly growing in popularity when compared to more mainstream sport organizations such as the National Football League. Names such as Conor McGregor, Ronda Rousey and Nate Diaz are becoming as familiar as those of Tom Brady, Aaron Rodgers and Drew Brees.
UFC President Dana White appeared on Thursday morning's "Varney and Co." on Fox Business Network to discuss the growing popularity of mixed martial arts.
White and his partners acquired the UFC in 2001 for $2 million and sold the company in July of this year for $4 billion. Varney pointed out that "for the sports dollar" the UFC is challenging the NFL, which has revenue of $9 billion per year.
"We're finally, in my opinion, getting the respect I think we've deserved for a long time," White said. "The NFL, as big as it is (and it's the biggest thing in the United States), in other countries they don't care about it."
The UFC has been in countries all over the world and is planning on hosting an event in Russia next year. Varney pointed out that one of the things drawing people to the UFC is that it appears to be replacing boxing with "real fighting" and "blood on the floor."
"There's one thing, I don't care what color you are, I don't care what country you come from, I don't care what language you speak, we're all human beings. Fighting is in our DNA, we get it and we like it. It works everywhere," White said.
The topic turned to President-elect Donald Trump. White said Trump is "a guy who I believe will get things done. I think he's going to be a much better president than people are giving him credit for."
UFC 207 will take place in Las Vegas on Dec. 30.