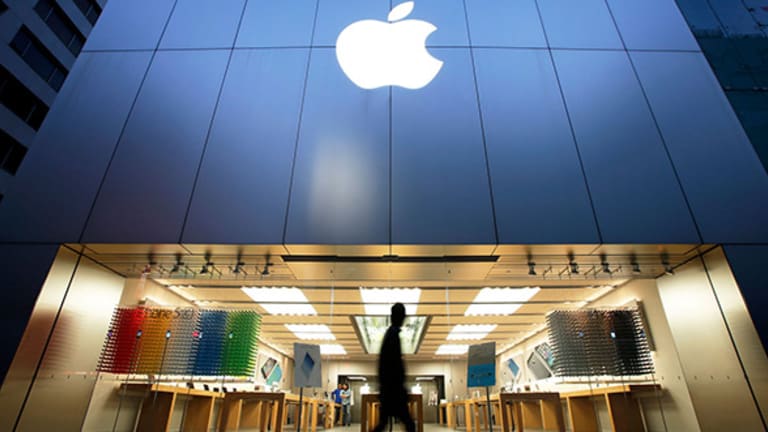 UBI Technology Can Help Retailers Reinvent Themselves at a Critical Time
Consumers expect retailers to address changing consumer trends while remaining true to their brand and serving up a consistent experience.
Retailers worldwide are hyper focused on new formats and strategies to serve and engage consumers.
Technology is playing a key role in this ongoing process as retailers look to create a consistent, user friendly experience online and at bricks-and-mortar locations. They must do this while adapting to changing consumer trends and remaining true to their brands. 
According to Robyn Itule, host of Insight's Technomics podcast, "brand experiences [can] live through technology on a lot of different platforms, noting that if I go to a website or any kind of application, I would really like it to be all the same, and I am pretty sure I am not alone in that. But it's not as easy to create that same experience everywhere. There is a lot of thought and strategy going into it."
The stakes are high, coming at a challenging time for retailers, particularly traditional, bricks-and-mortar businesses that are seeing consumers flock increasingly to e-commerce sites. These retailers -- and newer companies -- are having to develop more innovative technologies to keep pace with trends. One new approach is Unified Branch Infrastructure, which improves store technology infrastructure and leads to a better customer experience.
It is a sort of bricks-and-mortar retail version of the Ronco Showtime Rotisserie & BBQ oven made popular through infomercials and other marketing. Ronco advertised the oven as a "set it and forget it" appliance. The oven's different settings and configurations enabled users to create a range of savory dishes without owning many, different cooking devices.
Retailers are aiming for a Ronco effect -- ease of use for companies and a uniformly high consumer experience across different devices and at store locations. It is part of retailers' effort to reimagine the shopping experience. Target and Apple are among the largest brands having the most success, or perhaps it is more apt to say that their success has stemmed in no small part from their ability to create an engaging, user friendly experience.
Target offers an application with a lot of per-store information. For example, the company can tell you inventory levels and pinpoint the part of an aisle where a product lives. 
Apple, gives customers one account that can accommodate consumers' needs everywhere whether remotely or in a store. 
Apple is a holding in Jim Cramer's Action Alerts PLUS Charitable Trust Portfolio. Want to be alerted before Cramer buys or sells AAPL? Learn more now.
As other companies look to achieve similar goals, the Unified Branch Infrastructure could have a major impact. On the infrastructure side, UBI is the closest thing to "set it and forget it" in retail.
UBI is a scalable, repeatable architecture that ensures that each store has the required foundational infrastructure - WAN bandwidth, voice services, wired and wireless networking, security controls and the compute/storage to support existing business capabilities and future customer facing digital and mobility initiatives. In short, retailers enable their physical stores with UBI to support today's and future technology needs. A UBI implementation offers the following benefits for each store:
Faster speed to market with digital experiences by eliminating potential infrastructure inadequacies, such as the poor Wi-Fi coverage for a store trying to deploy a mobile point of sale service. 
An increased ability to adapt and deploy new technology by ensuring infrastructure is scalable to meet additional demands. This includes an ability to prioritize traffic going over the WAN, virtualized compute/store in the store, enough ports for physical devices such as digital signage.
Improved ongoing support, especially if UBI is based on cloud managed portals, including the ability to perform configuration changes on all UBI devices from a web-based portal.
While UBI won't let retailers fully realize a "set it and forget it" IT approach, it will increase their ability to try new experience recipes without damaging their brand - and all without having to totally reset the technology footprint in their stores.
This article is commentary by an independent contributor, Erik Bilicki, retail and hospitality practice leader at Insight Enterprises, a provider of hardware, software, cloud and service solutions. At the time of publication, the author did not hold positions in the stocks mentioned.