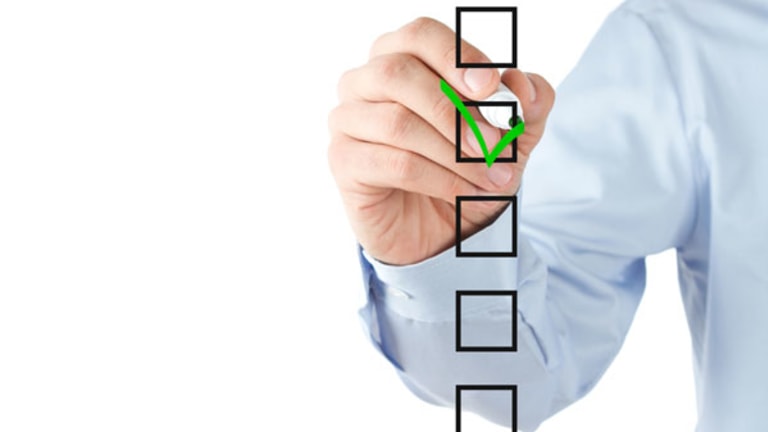 UAL-US Air Deal Won't Get Off the Ground: Poll
The market is flying with rumors of potential deals between UAL and US Airways -- or Continental Airlines -- but a new poll indicates that investors doubt that the deal will ever get off the ground.
NEW YORK (
) -- As investors who've been staring up at the airline mergers and acquisitions flight board lately can attest, the carriers and connections have been changing day by day.
First it was
UAL
( UAUA) merging with
US Airways
(LCC)
, before it was
Continental Airlines
(CAL) - Get Caleres, Inc. Report
ruining US Airways merger party by taxiing into its M&A gate; before it again looked like the skies were friendly for a deal between UAL/US Airways.
So which airline M&A connection will be made?
Both UAL and Continental shares reached 52-week highs on Thursday, after the latest round of airline sector M&A reports.
The New York Times
stoked the flames on Thursday that UAL and Continental were deep in negotiations, but TheStreet had
reported similar Continental/UAL news as much as a week earlier.
On Friday, there was still no clearance for an airline deal, but the high-flying shares had come back down amid the general market selloff.
UAL, Continental and US Airways shares were all down close to 3% on Friday in the afternoon -- but those share declines to end the week were in line with declines among all the major airline stocks.
It was easy over the past two weeks to chart the fortunes of airline stocks based on the latest M&A rumors. Friday's market selloff, on the other hand, driven by the Securities and Exchange Commission fraud charges against Goldman Sachs, made it difficult to judge the selloff in airline stocks on a sector-specific basis.
TheStreet
reported on Thursday that
the UAL-US Airways deal was far from grounded, too.
Regardless, there are many obstacles to transparency in the ongoing M&A rumors. Many such rumors have been anonymously sourced in the press. Likewise, the numerous closed-door negotiations involving powerful airline sector unions make it tough for the average investors to handicap all the airline action.
On top of all that, the airline sector doesn't have the best record of bringing closed-door M&A negotiations to fruition. The successful
Delta Air Lines
(DAL) - Get Delta Air Lines, Inc. Report
merger with
Northwest Airlines
, for example, took two years to complete.
The success of the Delta/Northwest hook up has led to optimism that another airline deal can be made to work. However, the list of airline M&A failures is as long as the list of delays on any airport flight board around the holidays.
Indeed, UAL and US Airways planned to merge in 2000, but that deal was nixed by the Justice Department. In addition, US Airways also once attempted a hostile takeover of Delta, while UAL was in merger talks with Continental back in 2008.
In all, UAL and US Airways have been in M&A talks on and off for the past decade.
Feeling a little light-headed trying to chart all the intersecting flight paths of the major airline stocks? So were we. Thus TheStreet sought to take the pulse of investors last week, aasking readers,
Do you think the third attempt at a connection will be the charm for UAL and US Airways?
The upshot: investors are apparently betting on an airline deal to be consummated, but they aren't betting on the decade-long effort between UAL and US Airways to be the one. Only 29% of survey takers think that the third time will be the charm for UAL and US Airways and the deal will get done. That's compared to 55% of survey respondents who think that airline industry consolidation is about to happen, but it won't be between UAL and US Airways. (Read: Continental Airlines).
Approximately 16% of survey takers said flat-out that UAL and US Airways won't get a deal done, and these voters had no opinion on the potential for Continental or any other airline to broker a deal. In other words: Don't book your ticket yet.
-- Reported by Eric Rosenbaum in New York.
RELATED STORIES:
>>United, US Airways Deal Gathers Steam
>> Continental: in Wings as United Partner?
>>US Airways Execs Meet with Pilt Leaders
>>UAL/US Airways Deal Seen as Logical
Follow TheStreet.com on
and become a fan on
Copyright 2009 TheStreet.com Inc. All rights reserved. This material may not be published, broadcast, rewritten, or redistributed.