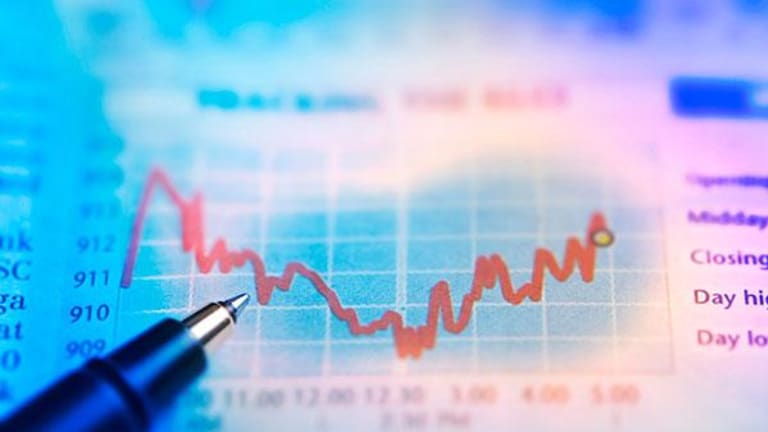 U.S. Futures Slip Following Two-Day Market Rally
The Dow and S&P were up slightly around 10 p.m. EDT Wednesday, while the Nasdaq fell into the red.
The Dow and S&P were up slightly around 10 p.m. EDT Wednesday, while the Nasdaq fell into the red.
With two strong days of market activity in the rearview, U.S. futures drooped late Wednesday, signaling that world markets might not be out of the water yet following Brexit. 
Both the Dow Jones Industrial AverageI:DJI and the S&P 500I:GSPC  were slightly in the green Wednesday, each up 0.1%, while the NasdaqI:IXIC  fell 0.05% as of 9:55 p.m. EDT.
Futures markets are not known to be the strongest indicator for what's to come in the next day's trading, but following what has been cited as the largest single-day loss in global equity markets' history, investors may need all the good faith they can get. 
Unfortunately, futures could not provide that good faith Wednesday, slipping into the late hours. 
U.S. indices, meanwhile, had rallied Wednesday to take back much of what they lost Friday and Monday, closing in the green across the board with the Dow up 1.6%, the Nasdaq gaining 1.9% and the S&P rising 1.7%.
World markets also showed signs of further revitalization after a troubling start to the week, with the Shanghai Composite Index gaining a modest 0.65% Wednesday and the Nikkei continuing to rally Thursday after finishing up 1.59% Wednesday. The Hang Seng also returned to the green Wednesday, ending the day up 1.3%. 
And in Europe, indices continued to gain back lost ground, including the FTSE 100 in London, which climbed 3.6% on the day. 
As for the commodity markets, crude prices eased late Wednesday after rallying more than 4% earlier in the day. Industry standard Brent crude futures for August delivery were down $0.57, to $50.04 per barrel around 9:45 p.m. EDT, while West Texas crude contract for August delivery were down $0.42, to $49.46 per barrel.
In other news, a solar sector that has been beaten down in the past year also saw a glimmer of hope Wednesday, as solar project operator 8point3 Energy Partners (CAFD) posted better-than-expected earnings, boosting its shares nearly 4% in after-hours trading. 
The company reported net income of $10 million on revenues of $13.5 million. It also raised its quarterly distribution 3.5%, to $0.2325 per share.
Software company Progress Software (PRGS) - Get Report also surged 6% in after-hours trading following its earnings release, while home furnishings chain store operator Pier 1 Imports (PIR) - Get Report saw shares plummet 6% after the market closed Wednesday. 
The Fort Worth-based furniture retailer reported a $6 million loss for its fiscal first quarter ended May 28, compared to a $6.9 million profit a year ago.
Quarterly sales declined by 4.3%, to $418.4 million, and the company lowered its guidance for the second quarter, calling for a loss as high as 6 cents per share.