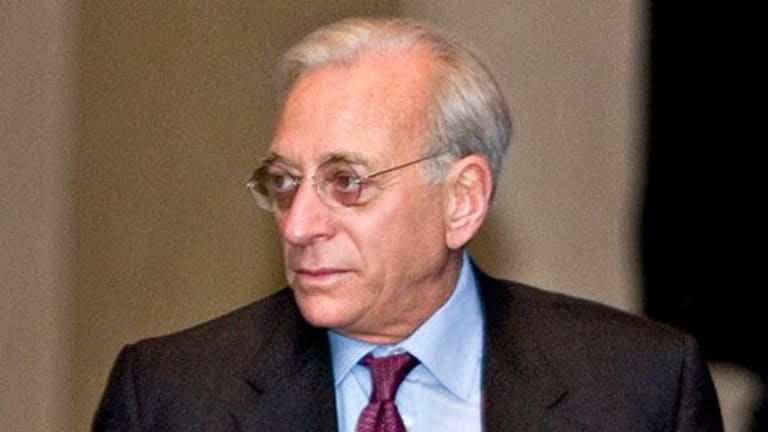 U.S. Automakers Put Tesla on Watch; P&G-Peltz Fight to Go the Distance -- ICYMI
Here's what you need to know now for Tuesday, Oct. 3
Another day, another record close for the major indexes.
Even with markets at records, the trading range sits at its lowest level in decades. The S&P 500 has seen a move of at least 1% only eight times so far this year, according to LPL Research. That marks its lowest level since 13 in 1995. Its lowest ever was just three in 1963.
Speaking of history, for those who said the American car industry was doomed, think again. U.S. automakers reported better-than-expected sales in September.
General Motors Co. (GM) - Get Report reported an 11.9% increase year over year, beating analysts' estimates of 7.9% growth. Fiat Chrysler Automobiles NV (FCAU) - Get Report reported a 9.7% decrease in unit sales while Ford Motor Co. Fsaid light-vehicle deliveries increased 8.9% year over year, smashing projections for a 2.3% uptick. Truck sales jumped 19.9%, SUV sales rose 1.8%, but car sales sank 1.3%.
At the same time, Ford also said it would reposition its China operations to focus more on electric vehicles and better align the business with its overall strategy. And maybe it's time to call out Tesla Inc. (TSLA) - Get Report , especially after the company whiffed on September order numbers.
Meanwhile, the biggest boardroom battle in the history of U.S. director election contests is set to take place in less than a week with activist investor Nelson Peltz seeking a seat on the board of packaged goods company Procter & Gamble Co. (PG) - Get Report .
At the center of the dispute is the activist investor's assertion that P&G suffers from "suffocating bureaucracy" and should be restructured into three global business units rather than the four it has now. P&G chief David Taylor, seeking to defend his turf, recently told TheStreet that giving in to Peltz would be dangerous. With no settlement in sight, the campaign is likely to go down to the wire.
This is an excerpt from "In Case You Missed It," a daily newsletter brought to you by TheStreet. Sign up here.

Photo of the day: "Degrassi" shows may land a new owner
Before Aubrey Drake Graham was singing "Hotline Bling" and sitting courtside at Toronto Raptors' games, the rapper was a child actor starring as Jimmy Brooks on the hit Canadian teen television show "Degrassi: The Next Generation." Well it may not be long until the entire catalogue of Degrassi shows finds itself another owner. DHX Media Ltd. (DHXM) - Get Report , the company that owns the rights to the Peanuts franchise as well as Teletubbies and Strawberry Shortcake, among others, has hit the block as the company looks to capitalize on the growing demand for licensed content. DHX as a whole could be worth upwards of $800 million according to analysts.
Read more from "In Case You Missed It." Sign up here.
More of What's Trending on TheStreet:
Blankfein on Bitcoin: 'Folks Were Skeptical When Paper Money Displaced Gold'