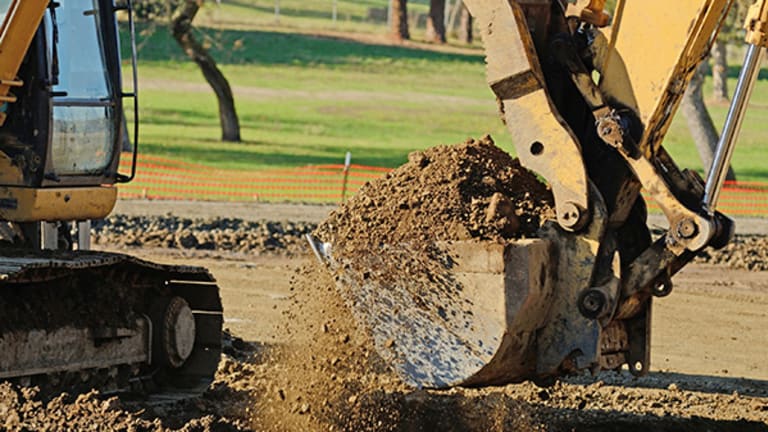 U.K. Home Builders and REITs Make Further Gains After Brexit Turmoil
U.K. real estate-focused companies got off to another good start on Friday as panic recedes and analysts take a step back.
U.K. home builders extended their earlier rebound on Friday morning, with most rising between 5% and 10% in early trading, while London's collection of real estate investment trusts also rose.
The recovery drew encouragement from a range of analysts, who have steadily began to rationalize the price price movements that played out across the sectors in the wake of the U.K.'s vote to leave the European Union two weeks ago.
Among the home builders, Bovis Homes (BVHMF) topped the leaderboard after the stock rose as much as 10.7%, to 730.0 pence ($9.31) in early trading. In a July 7 note to clients, analysts at Jefferies described the price of the stock as offering the opportunity for investors to buy £5 notes for just £4, before they slapped an 1,120.0 pence price target on the shares.
Among the REITs, Great Portland Estates (GPEAF) led the charge higher, after the trust's stock rose by 5% in early trading. 
REITs and the home building sector were sold almost as heavily as the banking sector in the wake of the U.K.'s vote to leave the EU, as investors reacted to the potential implications that political uncertainty could have for mortgage lending and London's premium real estate market.
An increased sense of unease spread further through financial markets earlier in the week after a number of the U.K's largest commercial property funds closed the exit doors to investors. Many of them cited an unprecedented level of redemption requests, giving rise to concerns that a wave of fund managers could soon be forced into a fire sale of assets. Aviva Investors, Standard Life Investments, Henderson and M&G Investments were among the asset managers that halted redemptions. 
Jefferies analysts said of the shuttered real estate funds "they've been selling snake oil in the form of guaranteeing liquidity in an illiquid asset class to retail investors."
Derwent London and Workspace Group, two of London's largest office REITs, currently have a hold rating from Jefferies and the analysts have reiterated an underperform rating for Friday's top REIT riser, Great Portland Estates. Although it should be noted that the 650.0 pence price target which comes attached to that underperform rating still implies upside of 6% from current levels. 
Today's gains for Great Portland follow a positive trading update from the company on Thursday and come on a morning when analysts at UBS offered words of encouragement for investors in the sector, saying it had been "disproportionately punished" in the post-Brexit sell off.
UBS also likes U.K. home builders, with the team having announced separately on Friday that 40% of the post-referendum movement in share prices was overdone. Current levels now provide an attractive entry point, the note said, before going on to outline why the bank believes a U.K. housing market catastrophe can be avoided.
Chief among these reasons are strong balance sheets, a lack of distress in the financial system and government support for home buyers in the form of its Help to Buy scheme.
UBS rates all of the large builders as a buy and estimates that total returns over a 12-month horizon, including dividends, will range between 29% and 52% for each of the stocks covered.
The relevant companies are Barratt Developments (BTDPF) (Target: 435.0 pence), Bellway (BLWYF) (Target: 2,200.0 pence), Bovis Homes (BVHMF) (Target: 800 pence), Berkeley Group (Target: 3,400.0), Persimmon (PSMMF) (Target: 1,570.0), Redrow (Target: 350.0) and Taylor Wimpey (TWODF) (Target: 143.0).