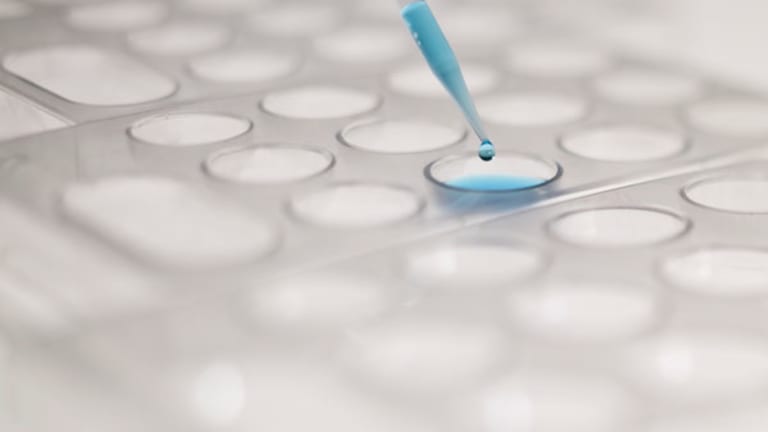 Tyco Is Back, and Much Stronger
With cash flow growth back at high single digits, Tyco's fair market value should approach $50 by the second half of the year, representing a 25% premium from current levels.
NEW YORK (TheStreet) -- It wasn't that long ago that Tyco International (TYC) was widely regarded as one of the best conglomerates on the market.
With end-market exposure in areas like electronics, security, medical devices, commercial fire/safety and others, Tyco went toe-to-toe with other well-diversified behemoths like General Electric (GE) - Get General Electric Company Report and Honeywell (HON) - Get Honeywell International Inc. Report.
Unlike GE and Honeywell, Tyco lacked integrity and reliable leadership. And that's putting it mildly. Dennis Kozlowski, former CEO of the company, who has recently been paroled after serving eight years in prison, looted the company of more than $100 million.
[Read: Kass: Dissecting Apple's Quarter]
It was later discovered that Kozlowski spent as much as $6,000 of the company's money on shower curtains. It didn't stop there. In 2001, Kozlowski added $2 million more dollars to corporate tab to throw his wife a birthday party. This was only part of the millions more he was granted in "corporate loans." These were of the "forgiven" variety.
With such glowing deficiencies in internal controls, Tyco's value and stature came tumbling down. After shares peaked to more than $122 in 2001, a year later the stock plummeted to $26 per share when federal grand larceny and securities fraud charges were brought upon Kozlowski. Investors didn't know what hit them. Things snowballed further until shares finally bottomed at around $9 at the height of the credit crisis in 2009.
Five years later, shares are now back above $40 after Tyco posted 43% gains in 2013. Bears continue to argue that the stock is still more than 66% away from its all-time high. Though this may be true, I believe the 5-year gains of 354% is just as remarkable. And the credit will need to go to Tyco's current management team, which has pushed all of the right buttons to restore credibility to a once-dominant brand. And it hasn't been easy.
Tyco enjoyed quite a bit of success after spinning off both its electronic and medical devices business into two independently-operated entities called Tyco Electronics and Covidien (COV) , respectively. This allowed management to focus on a three-pronged industry approach. When all was said and done, the remaining portions of Tyco operated the commercial fire and safety business, flow control and the security business.

Don't forget, this was a company that only a few years prior was gutted and left for dead. The Street was rightfully skeptical of these changes. But with strong improvements in efficiency, which then expanded margins, investors had no choice but pay attention. Management's new strategy was working to perfection.
So as any smart team would do, they kept with the formula. In September 2012, Tyco spun-off its security business into a separately-traded company called ADT (ADT) - Get ADT, Inc. Report. You might have heard of them. Since that breakup, Tyco stock is up more than 40%. And with growth starting to creep back up in the corporate fire protection and flow control segments, I believe investors are now in line for further gains.
On Friday, the company will report fiscal 2014 first-quarter results. The Street will be looking for 45 cents in earnings per share on revenue of $2.63 billion, which would represent a little more than 1% year-over-year revenue growth. But don't let that feeble number fool you. Companies the size of Tyco, with such a global footprint, aren't expected to impress on the top line. The bottom line is where it matters.
[Read: 7 Signature Drinks for Your Super Bowl Party]
Given management's new stance on steady operating improvements and cost efficiency, investor sentiment will be decided on how the company performs on margin. What's more, they'll pay attention to what management says about its streamlining initiatives. Any progress on, say, things like centralizing operations should add to the company's long-term value.
And it will certainly be encouraging (to say the least) if management were to guide favorably and support what the Street believes to be an ongoing global recovery in commercial markets. All of that said, it's worth mentioning that the company reported a strong fourth quarter in November; both revenues and earnings increased year over year.
This isn't your little brother's Tyco. The current management team has taken great steps to remove the brand from its Enron/WorldCom grouping. Recent improvements notwithstanding, it's still going to take a bit longer before Tyco fully regains the Street's trust. By then it may be too late. With cash flow growth back at high single digits, I project Tyco's fair market value to approach $50 by the second half of the year, representing a 25% premium from current levels.
At the time of publication, the author held no position in any of the stocks mentioned.
Follow @saintssense
This article represents the opinion of a contributor and not necessarily that of TheStreet or its editorial staff.