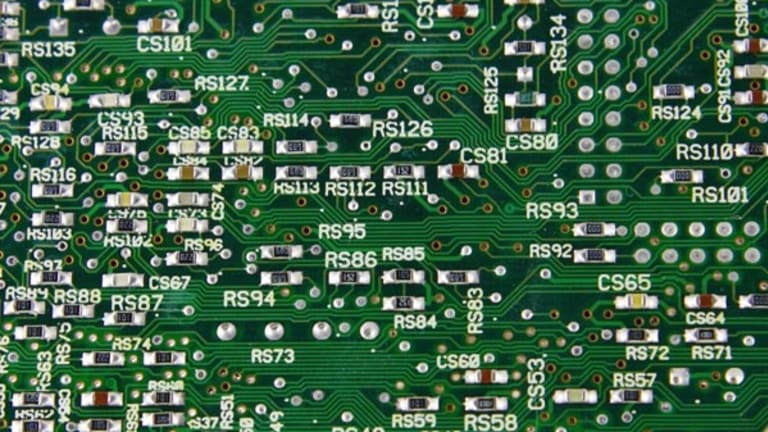 Two Tech Stocks: One Hero and One Zero
Here's why I think Twitter and Zynga are at the opposites in terms of investments.
NEW YORK (TheStreet) -- Two polar opposite technology companies in terms of investment opportunity you should take a look at are Twitter (TWTR) - Get Twitter, Inc. Report and Zynga (ZNGA) - Get Zynga Inc. Class A Report.
I love Twitter. It has been an enormous help to me as an active trader. While I subscribe to a news wire, if I want more color on a fast-moving stock, Twitter is usually my answer to quickly receiving pertinent information.
Twitter is so wonderful that many investors have ignored the financial metrics and bought the stock at valuations that are almost impossible to justify.
Recently I was asked what trading was like during the dot-com boom and bust. I responded that they can witness it first-hand by examining Twitter's stock price and earnings. It's not lost upon me that Twitter can grow, and the company is magnificent, but that isn't enough. Magnificent gets people to your site, but monetizing the traffic pays the bills.
Twitter doesn't make a profit and isn't expected to make one this year. According to Bloomberg, the company has estimated it will earn 18 cents a share in 2015.
The good news is the previous losses will help with taxes, but the bad news is that with earnings of 18 cents a share, the forward price-earnings ratio is well over 300. As a rule of thumb, stocks with an earnings multiple over 20 underperform their peers.
Revenue growth is meaningless because Twitter is starting from a small base compared to its share price. Momentum and day traders love the stock because it has significant volatility, but as a long-term investor, you should stay clear. At least until the company can demonstrate an ability to make money.
A stock I love -- but don't care for the product -- is Zynga. I subscribed to the "Zynga is a dog thesis" and wrote several articles warning investors not to buy this one.
A quick review of the last two years is all you need to understand the degree of pain suffered by shareholders and how wise it was to avoid Zynga's shares.
Some analysts continue to rate Zynga a sell, including Sterne Agee, which recently lowered its earnings estimate for the company. Shares reacted as expected and it caught my eye.
I then noticed that Facebook (FB) - Get Meta Platforms Inc. Class A Report recently enabled real money poker through Zynga on its site. I wrote Bitcoin and Poker: Zynga's Best Friends and Facebook and Zynga Increase Online Gambling Bet explaining the investment opportunity that apparently is being missed by everyone else.
In a nutshell, Zynga's stock is in the dog house because analysts consider it a failing game provider for Facebook. That opinion is largely true, but the value comes from the way it's morphing into a real money poker destination. The most profitable game Zynga hosts is real money poker, which is available only to U.K. customers currently.
Zynga is also the No. 1 play money poker site in the world. All Zynga needs to do is become licensed in other jurisdictions, and it can reach profitability. Play money poker uses points that have no real value, while real money poker uses real cash.
The U.S. is the No. 1 market, and three states have legalized online gambling. I believe more states will open and more importantly, other countries will soon become available.
For these reasons, Zynga is my No. 1 technology pick into 2015. 
At the time of publication, Weinstein was long Zynga.
This article represents the opinion of a contributor and not necessarily that of TheStreet or its editorial staff.