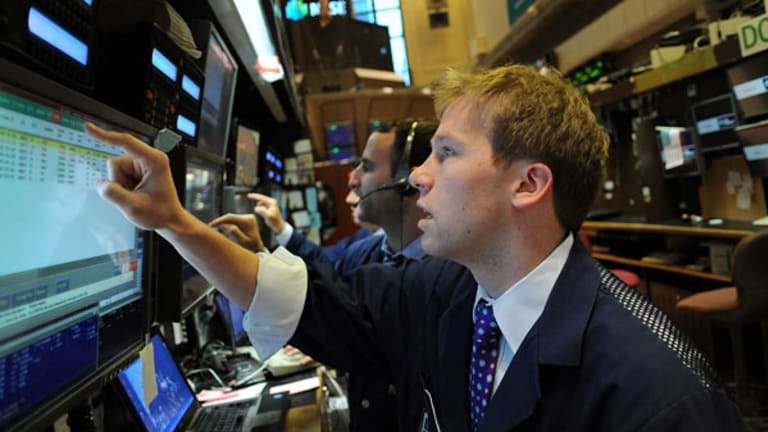 Two Little-Known Names Yielding Above 4%
It's getting more difficult by the day to find much of interest in value land, so you've got to dig deep, and get creative.
NEW YORK (TheStreet) -- There's a good chance that you have not heard of either of the companies that I'll mention in this column, but that's what we value investors do best; identify compelling under the radar companies. (At least that's what we tell ourselves.)
The truth is it's getting more difficult by the day to find much of interest in value land, so you've got to dig deep, and get creative. (And I still don't consider
JC Penney (JCP) - Get Report creative,
just yet anyway, and there's more dust to settle there.)
Getty Realty
(GTY) - Get Report
, the nation's largest publicly traded gas station/convenience store REIT, has seen its share of trouble in recent years. The asset-rich company, which owns more than 900 properties, suffered when its largest tenant filed for bankruptcy. This forced Getty to cut then eliminate its 48-cent quarterly dividend, while shares were more than cut in half between late 2010 and late 2011.
This, of course, was a classic over-reaction, and once Getty repossessed the properties, the situation brightened. Getty re-started the dividend, at a much lower 12.5 cents a quarter, and after three quarters, raised it to 20 cents a share. That equates to solid 4% yield, and there should be room for further increases as the company continues to recover.
Also see: Cramer: No Respect, No Respect at All >>
data by
NL Industries
(NL) - Get Report
is a little known holding company that has operations in the chemical and component products industries, through its ownership has interests in three publicly traded companies. From a sum of the parts perspective, that's where the story gets interesting.
NL owns 87% of engineered components
CompX International
(CIX) - Get Report
worth $127 million; 30% of titanium dioxide pigment manufacturer
Kronos
(KRO) - Get Report
worth $531 million; and just over 4% of
Valhi
(VHI) - Get Report
worth about $227 million. (Valhi, in turn owns 83% of NL.)
The total value of those three holdings is $885 million, while NL's current market cap is just $550 million, and its enterprise value is $489 million. Theoretically, each dollar spent on NL gets you $1.61 worth of the stock held by NL in CompX, Kronos, and Valhi.
Also see: EXCLUSIVE: Marissa Mayer Enforces Her No Work-From-Home Policy >>
In terms of the balance sheet, the company's debt is minimal, and ended 2012 at just $18.5 million.
There's also $83 million, or $1.60 a share in cash, and the company trades at 1.47 times book value per share.
NL pays a 12.5 cents quarterly dividend, which equates to a solid 4.4% yield. Shares currently trade at just over 7 times trailing earnings, but you won't find any consensus earnings estimates for the company, as there is no analyst coverage.
The stock has been fairly volatile over the years, and there's heavy dependence on the titanium dioxide markets. With such a relatively large in interest in Kronos the stock tends to move in tandem with that company. But it's hard to argue with a 4.4% dividend yield, or in buying $1.61 worth of CompX, Kronos, and Valhi, for each dollar spent on NL.
Of course, things are never quite that easy in value land...
data by
At the time of publication, Heller was long GTY and NL.
This article is commentary by an independent contributor, separate from TheStreet's regular news coverage.