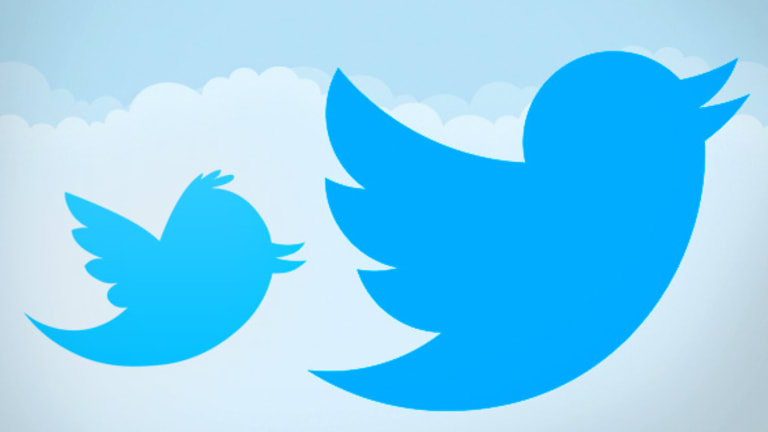 Twitter Turns 7: Social Revolution Continues
Social network Twitter turns 7 today. Despite its tender years, the social network has had a profound impact on our lives.
NEW YORK (
) -- Today is
Twitter's
seventh birthday, and in seven years, the micro-blogging social network has changed the world for the better.
The San Francisco-based announced on its
that today is the anniversary of founder Jack Dorsey's
, and it's been nothing but upshot ever since. Since 2006, Twitter has racked up over 200 million active users, who send out over 400 million tweets every day.
Social media has shaped our lives tremendously, with more good than harm being done in the process.
Facebook
(FB) - Get Free Report
, the world's largest social network with over 1 billion users, was the
, raising more than $16 billion in the process.
Google's
(GOOG) - Get Free Report
YouTube
Thursday that it has surpassed 1 billion monthly unique users. Not only is that providing value to the lives of consumers, but it's big business for Google as well. On its
, Google said viewers are watching 4 billion hours of video a month, and that's translating to advertising revenue, with advertisers increasing their spend 50% from 2011 to 2012. The top 25 advertisers now spend over $150 million each per year on YouTube, helping Google's move to mobile.
Though Twitter is not a public company (
TheStreet
has
predicted
Twitter will file documents to go public later this year), it's thought the company is doing around $250 million in annual revenue, as it reshapes the news industry. In mid-2012, Twitter said it "expects to generate at least $1 billion in sales in 2014."
Information comes out instantly, with millions of people getting their information as it's happening. While that may not be driving the billions in revenue Facebook or Google is seeing from advertising, it's an invaluable service, no doubt. Twitter is clearly the global town square, earning plaudits for its role in the revolutions in Egypt. The social network also plays a key role in getting news and financial information out instantly.
The company, led by CEO Dick Costolo, has become such an important source of information and potential, that Google was rumored to be in talks to acquire the company for roughly $8 billion, but nothing happened. Recent valuation
have put Twitter's worth near $10 billion, which would make it one of the largest technology companies in the world.
Twitter has had such a profound impact on society, that when the
, people make jokes about what we did in the pre-Twitter era. Heck, astronauts are even
from space. That kind of service is invaluable, and potentially, wildly profitable.
Twitter has become so much more than an app or a Web site to many people. It's the way we communicate with loved ones across the seas, or people we've never met before. It's shaped the lives of humanity in such a profound way, that we don't know what we would do without it.
#HappybirthdayTwitter, and hopefully many, many more to come.
--
Written by Chris Ciaccia in New York
>Contact by
.
Follow @Commodity_Bull