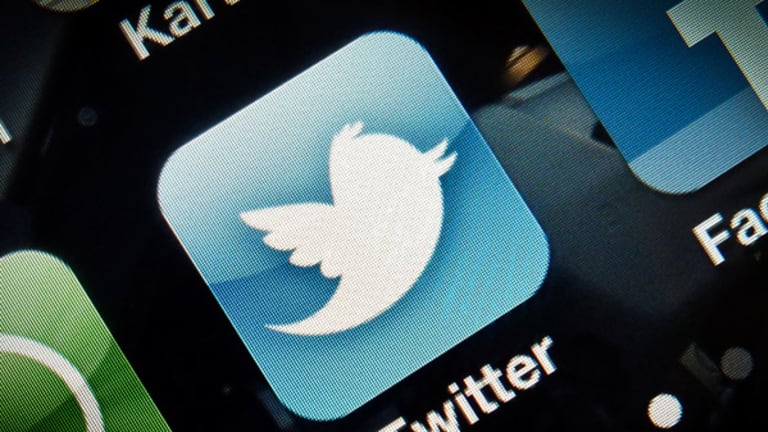 Twitter Shares Get Plucked
Cash-burning companies with high price-to-earnings ratios need to demonstrate rapid growth or face a brutal market reality.
NEW YORK (TheStreet) -- Twitter (TWTR) - Get Free Report shares swooned after the company's earnings report after the bell Tuesday failed to impress investors. The stock traded as much as 5% lower in after-hours trading, reaching its lowest levels since the social media company went public in November 2013.
Twitter isn't alone; other social media stocks Google (GOOG) - Get Free Report and LinkedIn (LNKD) have lost ground in 2014. Facebook (FB) - Get Free Report is marginally higher since the start of the year, but it's down 20% from last month's high.
[Read: Greenberg: Is Twitter a Victim of Wall Street?]
Although Twitter beat the official average estimates of Wall Street analysts, investors were disappointed by another gauge of its growth: average monthly active users, or MAUs.
The number of MAUs did grow more than 5% from the previous quarter, to reach 255 million, and were up 25% from the same period last year. But Twitter's nose-bleed earnings price-to-earnings ratio of more than 190 demands a greater growth trajectory or it will turn into just another tech stock with a P/E closer to 20.
[Read: Twitter Plunges: What Wall Street's Saying]
On a positive note, revenue increased 119% year over year during the first-quarter, to $250 million. Unfortunately, the company wasn't able to move any revenue to the bottom line. The cash burn during the quarter was $132 million, or 23 cents per share. Operationally, the company is near break even, with non-GAAP net income of $183,000, or 0 cents per share.
About 80% of revenue comes from mobile platforms. Data licensing and other revenue are growing at an encouraging rate of 76% over the same period last year. For the full year, revenue is expected to grow to between $1.2 billion and $1.25 billion. Each Twitter user is worth only about $4 per year, according to the conference call.
[Read: Homeownership Is Still Within Reach]
Management expects stock-based compensation expenses may increase to $640 million to $690 million. During the conference call, a point was made that the head count has increased to 3,000. Investors are always concerned when a company's employee rolls swell while profits remain elusive. Expanding payrolls make it more, not less, difficult to become profitable in most cases.
I use and like Twitter, but Monday illustrates the difficulty the company has in maintaining shareholder enthusiasm. Investors have stated loudly and clearly that the company needs to show them the money. Twitter may continue growing revenue and reach GAAP profitability, but until then, you shouldn't anticipate the bear trend to abate.
Moving forward, shareholders can expect share price weakness on Wednesday and Thursday. Friday may give some relief based on similar historical price action. Otherwise, expect a full recovery to take at least one full quarter. If you're a shareholder and intend to hold your position, you may want to consider selling a covered call during a bounce.
The advantage of selling calls is you can get paid to wait it out while also mitigating downside risk if the shares continue lower. If the second quarter follows the first, you'll be glad you did.
At the time of publication, Weinstein had no positions in securities mentioned.
This article represents the opinion of a contributor and not necessarily that of TheStreet or its editorial staff.