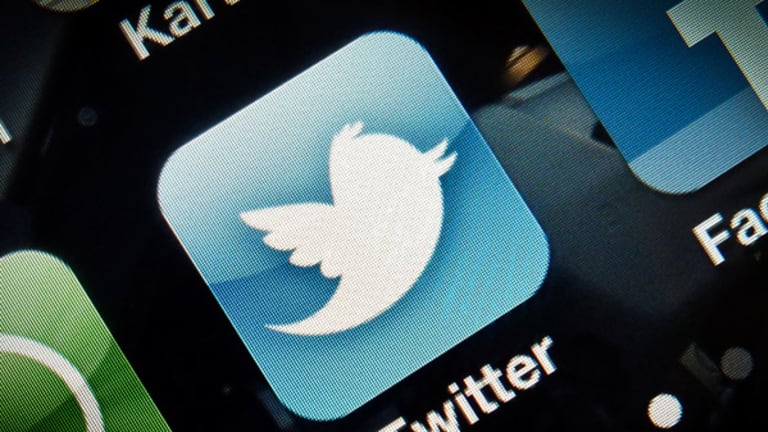 NEW YORK (TheStreet) -- A report made the rounds Monday that Twitter (TWTR) - Get Twitter, Inc. Report was looking closely at buying SoundCloud.
No price was mentioned. SoundCloud's last financing round pegged its valuation at $700 million, so any deal would presumably be well north of that.
The deal makes perfect sense for Twitter but no real sense for SoundCloud. Here's why.
Twitter shares are still way overvalued at $32 even though that's well below their all-time high of $74 from last December. Twitter's problem is that its users are still a relatively small group for which Twitter does not have that much rich demographic data.

WATCH: More tech videos on TheStreet TV | More videos from Brittany Umar
Twitter has about 255 monthly active users. Weibo (WB) - Get Weibo Corp Sponsored ADR Class A Report has about 180 million. Twitter's market cap is about $19 billion. Weibo's is about $6 billion. Of course, maybe there's a little extra value to Twitter's U.S. users because advertisers will spend more to reach them. But three times as much? Either Twitter's overvalued, Weibo's undervalued or the truth lies in the middle.
So what does this mean?
It means Twitter needs to diversify.
It should have bought Instagram, but it waited too long and didn't go public soon enough to be able to use its stock for acquisitions.
It did buy MoPub recently to try to show that even though it serves only 250 million mobile users, it can reach a lot more than that through the mobile ad network Twitter sells to. We will see how that plays out over time.
SoundCloud is the leading place to upload and consume audio. It's an incredibly popular place for music and also, increasingly, podcasts. Many have called it the YouTube of audio, and it's in a growth groove.
It makes sense that Twitter wants SoundCloud. It's proving to be a critical service in the mobile age and is different from Spotify and other music services. Twitter needs to use its (in my view) inflated stock price to grab some of these key mobile Internet planks. Messaging would be another no-brainer for it, to replace its outdated Direct Messaging.
For Twitter, it's all about diversification. It needs to be more like an IAC InterActiveCorp (IACI) , a house of many Internet brands instead of just one. The brand Twitter has isn't enough, although it will always be around and useful.
But for SoundCloud, why sell? Unless it's a huge amount of money -- say more than $3 billion -- why do you need to tie yourself to Twitter? Twitter isn't really going to juice SoundCloud's user numbers and therefore its valuation?
Why not continue to go it alone? YouTube is certainly worth way more than the $1.6 billion it was worth in 2006 when Google (GOOG) - Get Alphabet Inc. Class C Report snapped it off the market.
SoundCloud's another gem. It should play for keeps and keep on doing its thing independently.
At the time of publication, Jackson had no positions in companies mentioned.
This article represents the opinion of a contributor and not necessarily that of TheStreet or its editorial staff.
>>Read More: By Stalking Staples With a Camera, It's Clear the End Is Near
>>Read More: Ackman to Avoid Spotlight on Fannie, Freddie