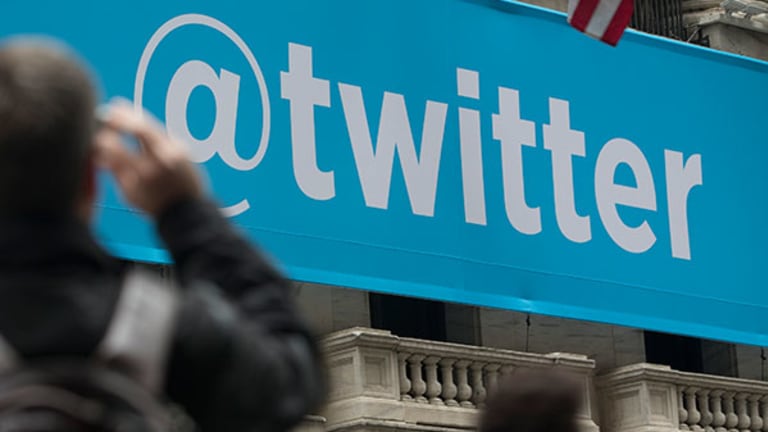 Twitter Can Help You Cash In on Corporate Earnings
The collective 'wisdom of the crowds' on Twitter can beat Wall Street in predicting corporate earnings and helping you make smart stock trades, a new report says.
New York (TheStreet)-- If you want to make more money from trades linked to corporate earnings, then head for the Twitter-sphere. It could give you a better result than Wall Street's best, according to new research.
The findings come from a recent study by scholars at New York University, Arizona State University and the University of Toronto. The paper, titled  "Can Twitter Help Predict Firm-Level Earnings and Stock Returns?" finds that the wisdom of the Twitter (TWTR) - Get Free Report crowd can be a pathway to trading riches. Its findings back up the business proposition for both tools like Bloomberg's social velocity index, which gauges positive and negative social media comments on companies, and firms like Chicago-based Social Market Analytics, which interprets the financial relevance of trending social media activity.
"Individuals' tweets predict earnings more accurately than analysts (experts) do," the report states. Plus, there is the potential to profit "from the information in aggregate [...] as this does not appear to already be impounded in the stock prices."
To obtain their results the three authors, Eli Bartov, Lucile Faurel, and Partha Mohanram, used a sample of 998,495 tweets over a four-year period from Jan. 1, 2009, through Dec. 31, 2012. It included 3,662 separate companies and thousands of earnings reports from those firms. 
The idea of gathering information from many voices of opinion comes from a concept known as "the wisdom of crowds," where collectively aggregated views are often found to be more accurate than any one individual guess. A classic example, which the report highlights, is Sir Francis Galton's study of the attempts by a crowd at an early 20th Century county fair to guess the weight of an ox. In that case, the average of the crowd's estimates was more accurate than that of any expert, the Victorian statistician found.
The report's authors also noted that the way financial information is disseminated is changing. Increasingly, individual investors are relying on each other and using social media to do so, they say, highlighting Twitter. 
"Of all social media platforms, Twitter specifically stands out as a primary tool used by individuals to share information, given its popularity and ease of use," the report states.
The three academics looked at tweets about earnings in the nine trading days before scheduled company releases and classified them as either negative, positive or neutral. Four models were developed to see what the data could tell the researchers.
All models showed high degrees of statistical significance in generating abnormal returns from trading the stock around the earnings announcements, the report states. In simple terms, abnormal returns are those over and above what you could get just by investing in the market.
That said, the math in the paper is well beyond what most people learn in high school. So if you decide to go this route you may want to hit the books.
If you're still up for a consultation with the Twitterati, then avoid popular stocks like Apple (AAPL) - Get Free Report and Facebook (FB) - Get Free Report. Instead, search out stocks that aren't in the limelight. The report says better returns, over and above those from simply investing in the market, come from smaller companies with "low levels of analyst following."
The report rejects the idea that social media is used to disseminate false, or misleading information. 
"Our results show the opposite," the authors state. "Social media can play a role in making the market more efficient by uncovering additional value-relevant information. [...] Regulatory intervention does not seem warranted."
This article is commentary by an independent contributor. At the time of publication, the author held no positions in the stocks mentioned.