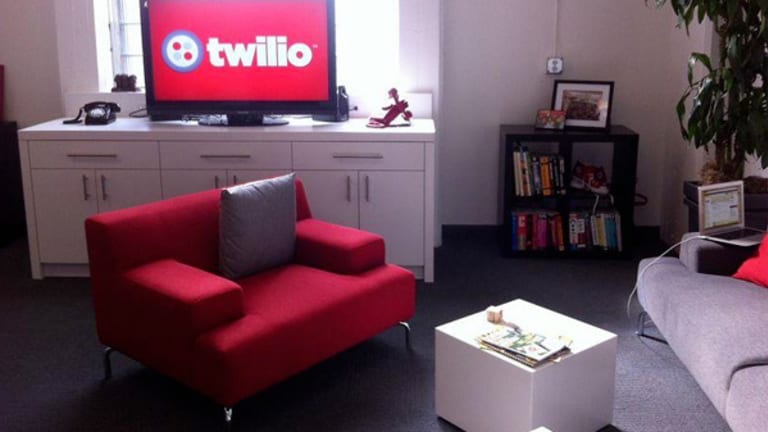 Twilio Is a Blueprint for How a Tech Company Should IPO in This Market, Says Cramer
Sure, the cloud computing new issue might have left some money on the table, but the deal got done, says TheStreet's Jim Cramer.
Technology companies looking at the IPO market and seeing few opportunities could look to the public launch of Twilio (TWLO) - Get Free Report as a blueprint, Jim Cramer said in an interview Monday.
Speaking on the floor of the New York Stock Exchange, Cramer, the founder of TheStreet and manager of the Action Alerts PLUS portfolio, described the Twilio IPO "as a way to get a deal done."
The IPO market has been dying on the vine in 2016, with the number of IPOs that have come to the market down 59%, while the dollar value raised is off 60% versus last year. Prospective issuers have seen the volatility in the public markets, as well as the geopolitical and global economic conditions, as being anathema to launching new issues.
The biggest dread among prospective issuers is the dreaded "down round" -- i.e., a company that either prices below its projected price range, or one that trades lower in the aftermarket. These events are seen like the kind of stigma that can hobble a stock for months, if not years.
Twilio has avoided being saddled with those ravages. The stock priced at $15 a share, above the price range that had been discussed, and traded sharply higher on the open, jumping 92% on its first day of trading. The stock continues to trade above projections, now commanding $38 a share.
Granted, Cramer said, the stock priced below where some more aggressive forecasts had suggested it should trade. "But at least it got done," Cramer said of the IPO, noting that so much money has been lost on IPOs, especially in the technology sector. "This was refreshing," he added.
It probably gives a little more visibility to some of the other prospective IPOs that have been discussed in technology, including Uber and Airbnb, Cramer added.