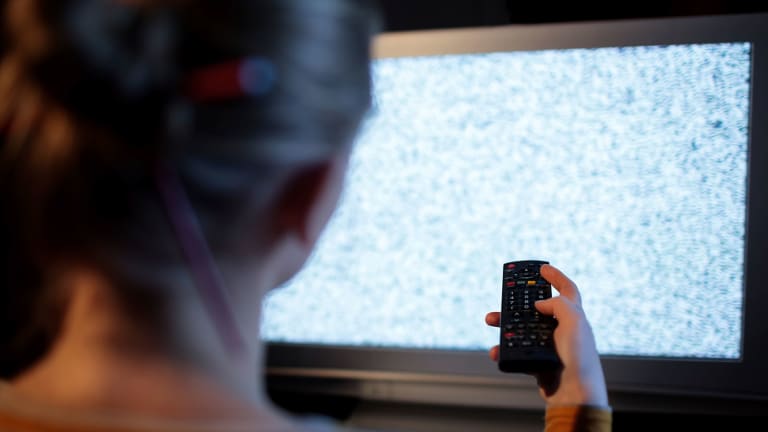 TV Networks' Ad Sales Still Being Devoured by Digital Media
A newly-released a report credits digital with keeping the advertising sector afloat as TV ad sales shrink -- with a few notable exceptions.
NEW YORK (TheStreet) -- Television's year-long slide shows no signs of slowing.
Ratings for the major broadcast networks plummeted 16% in May for the premium-priced prime time viewing hours, while cable-TV channels on average experienced a 7% drop compared with the same month a year ago, according to data from Nielsen analyzed by MoffetNathanson, a media research group.
The ratings decline coincided with a 7% drop in quarter ended March 31 advertising sales on broadcast television, said a report made public Wednesday by the Standard Media Index, an ad sales measurement company. Cable-TV ad sales also fell, dropping 4% for the quarter.
The correlation between lower ratings and lower ad sales began in force a year ago, highlighting overarching changes in media viewing, and marketer spending. Television networks are losing viewers to smartphones, laptops and tablets prompting advertisers to move more of their money to digital platforms.
No wonder, then, that digital ad sales surged 24% in May from the same month last year, according to SMI. Social media advertising is also becoming increasingly important as more users flock to friend-filled platforms, and advertisers place more value on the medium. Since the same time last year, social media ad sales jumped by 60% to occupy close to half the digital ad market.
"Digital continues to surge at the expense of other media," James Fennessy, SMI's chief commercial officer said in the report. "TV ratings were soft in May, and we see SMI's numbers following in lock step with these results."
The uptick in mobile viewing is good news for online publishers like Facebook (FB) - Get Report, Google (GOOG) - Get Report (GOOGL) - Get Report and AOL (AOL) , but less comforting for network owners such Viacom (VIAB) - Get Report, Discovery (DISCA) - Get Report and 21st Century Fox (FOXA) - Get Report, chief among the companies most affected by the decline, according to  MoffetNathanson.
Marketers' increasing interest in spending on mobile platforms has pushed digital advertising spending to account for 30% of all ad spending. In the first quarter of 2015 alone, digital advertising reached a record high of $13.3 billion, according to a report from the Interactive Advertising Bureau.
Apart from online publishers, Internet-based video platforms led by Netflix (NFLX) - Get Report, Amazon Prime (AMZN) - Get Report and Hulu Plus are also benefitting from the transition. Younger audiences were especially prone to straying from traditional television, reflected in a 21% ratings decline at Viacom, which focuses on younger audiences through its Nickelodeon and MTV channels.
Some cable networks were able to escape the "massive downward spiral in TV ratings that began last summer," as the MoffetNathanson report describes it. ABC Family's ratings shot up, leading to a rise of 3% in its parent company Disney (DIS) - Get Report. 21st Century Fox (FOX) - Get Report, and AMC Networks (AMCX) - Get Report also saw a 3% rise in ratings, according to the report. 
"While only a couple of years ago these levels of declines were unheard of on both cable and broadcast," the report said. "They now have turned into the norm."
The only broadcast network to grow ad sales in the month of May was NBC, a branch of Comcast (CMCSA) - Get Report, increasing sales by 2%. Cable television, faring better overall, had more winners. ABC Family, a network of Disney, saw the largest growth among cable-TV channels, increasing 16%. Niche channels such as Scripps Networks Interactive's (SNI) Food Network and HGTV reported small increases over last year.