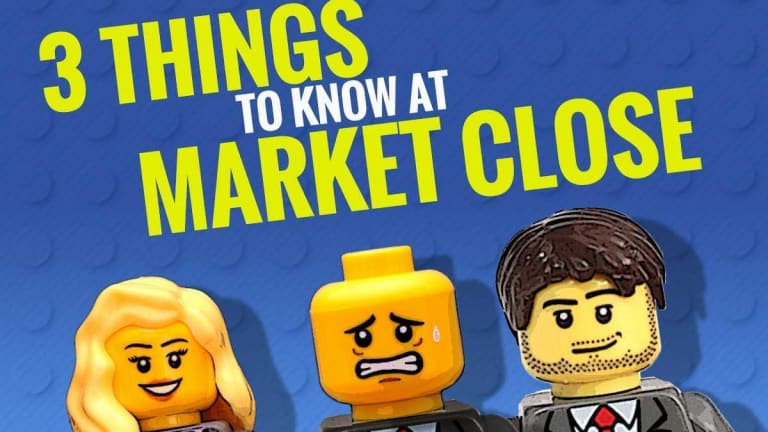 Turnaround Tuesday: Bitcoin, Amazon and Microsoft -- Oh My!
Here's what you need to know on TheStreet.
The weekend is still too far away. 
After such a volatile day, let's talk about the top stories on TheStreet.
Are We Looking At a Crypto Winter?
TheStreet contributor Jordan French weighs in. 
He wrote, "[TheStreet] caught up with five industry participants with a good pulse on cryptocurrency markets: Jim Blasko, founder of Bitcoin Talk Radio; Marshall Long, co-founder of eBoost, which integrates cryptocurrencies into gaming communities; Michal K Jeoung, CEO of cryptocurrency asset management platform, TrustVerse; Max Tsaryk, CEO at Blockchain-based content sharing platform ASQ Protocol and Nate Whitehill, co-founder and CEO at cryptocurrency news site, Cryptoslate."
He continued, "Marshall Long is not quite as bullish but also predicts an upward trend as halving affects supply and demand and creates a bullish pattern. In November 2012, Long notes, Bitcoin's mining reward split from 50 to 25 Bitcoin and the crypto saw increases in price that were in line with as much as 40 times the previous high point of $30 in 2011, to a new high point of $1200 exactly two years later, despite a cooling-off period that followed."
"Max Tsaryk is bullish on Bitcoin but takes a much more pessimistic view of Ether -- the cryptocurrency associated with the Ethereum blockchain protocol on which thousands of applications and smart contracts rest -- and "ERC tokens," which are the cryptocurrencies associated with those applications," wrote French. 
Are you feeling bullish or bearish on crypto?
Amazon Is Favored By Jim Cramer's Portfolio
Jim Cramer has chosen Amazon (AMZN - Get Report) as one of his 10 Best Stocks for a Market Pullback, saying that AMZN's numerous business lines make it "a real long-term winner."
"While we acknowledge that shares sport one of the highest price-to-earnings multiples in the market, we believe that's justified given the company's revenue diversity, its track record of operational execution and increasingly deep competitive moats," Cramer said in unveiling the list during an exclusive video conference call with members of his Action Alerts PLUS club for investors.
Cramer told club members that he compiled his list of 10 Best Stocks for a Market Pullback to highlight names that offer "solid entry points right now -- with upside in the near-term, as well as the power to continue growing into the future," wrote TheStreet's Jerry Kronenberg.
Microsoft's Earnings Are Around the Corner
TheStreet's Eric Jhonsa broke down the Microsoft earnings. 
Microsoft (MSFT) - Get Free Report is slated to release earnings on Wednesday, Oct. 24.
Revenue growth for both Microsoft's Office productivity suite and Dynamics business apps slowed in the June quarter. However, Microsoft attributed this to an accelerating shift in demand towards its subscription-based Office 365 and Dynamics 365 platforms, relative to traditional software licenses for which revenue is fully recognized up-front.
LinkedIn has been a standout for Microsoft in 2018: Though its shortcomings have made it a punchline for plenty of jokes, the professional social networking platform has posted 37% revenue growth for two quarters in a row. A strong job market appears to be helping, but the same goes for Microsoft's efforts to boost user engagement and integrate LinkedIn with its products and sales teams.
Microsoft's non-GAAP operating margin rose by three percentage points annually to 34%. Restrained R&D and sales/marketing spending growth helped, as did the fact that the gross margin (GM) for Microsoft's "commercial cloud" offerings, which include Azure and business versions of Office 365, rose by six points to 58%.
Jhonsa is one of Cramer's personal favorite tech reporters, so I'm sure that Cramer and I will be discussing Jhonsa's work on our next live Facebook video, which airs at 10 a.m. ET. Also, we'll definitely be discussing Amazon and Alphabet -- which are both set to report earnings on Thursday, Oct. 25 -- so Jhonsa will probably be brought up then. 
Alright, that's a wrap for today.