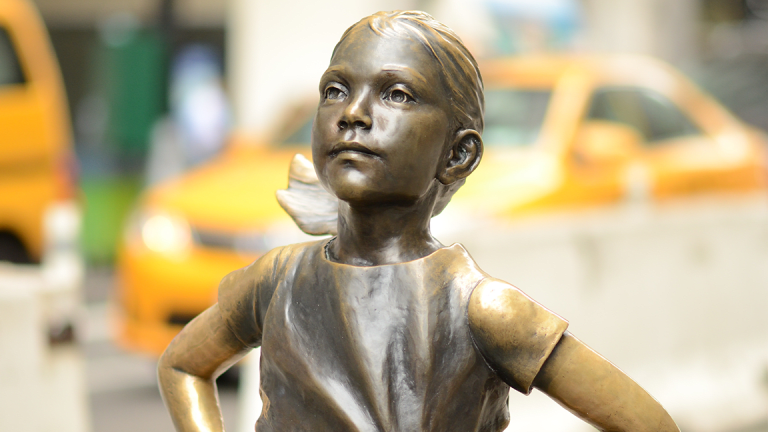 Publish date:
Tuesday Turnaround: Tech Rally, Carnival and Buffett
Let's talk Tuesday.
My editor told me it's almost Friday.
Which means that I'm going to pretend that it is. 
There's been a mix of news throughout Tuesday, June 5, so let's break some down.
Rest in peace, Kate Spade. The designer was found dead in her apartment on Tuesday morning. 
Tesla Inc. (TSLA) - Get Report is prepping for its annual shareholders meeting, which will take place at 2:30 PM P.T. Seems like Tesla shareholders have a lot to think about. I'll be following along on TheStreet's Twitter just so I can play Tesla bingo. Not sure what I'm talking about? Here's the scorecard. 
Let's go over the top stories from today.
Carnival Stock Sinks as Morgan Stanley Sees Year-End Slowdown for Cruise Sector
Ouch, Carnival Corp. (CCL) - Get Report .
Looks like the cruise line is hurting thanks to high oil prices, the hurricane season and a weakness in the U.S. dollar; they are a few of the things that are causing the stock to suffer. 
TheStreet's Kinsey Grant takes on the stock and breaks down Carnival's woes. 
"Shares of the cruise line slumped more than 4% in Tuesday trading after analysts at Morgan Stanley issued a downbeat note suggesting concern about a fourth-quarter slowdown in the cruising industry. Analysts cited hurricane season threats, higher fuel costs and a risk of overcapacity in slashing their earnings forecast for Carnival by 6% for 2018 and 11% for 2019."
You should really let Grant break it down for you.
Warren Buffett Betting That Apple Is Worth $2 Trillion: Whitney Tilson
When is Brian Sozzi, TheStreet's executive editor, not mentioned in a wrap-up?
But, hey, that's a good thing. 
This time Sozzi brings Whitney Tilson, a former hedge fund manager, in to talk all things Warren Buffet. 
We all know everyone is obsessed with Apple Inc. (AAPL) - Get Report , so Tilson broke down the billionaire oracle's high stakes hold in Apple. Berkshire Hathaway (BRK.A) - Get Report (BRK.B) - Get Report upped its stake in Apple to 23% to 165.3 million shares. Wow.
"He clearly views it as a long-term hold, and it will certainly compound over $1 trillion in the not too distant future—and then double again in the next five years," says former hedge fund manager and Buffett expert Whitney Tilson. "I don't think it's a bad bet, as a Berkshire shareholder I am happy he owns Apple."
There's no doubting that Buffett is a stock genius, and it seems like Apple's a pretty safe bet, but, wow, $2 trillion is a lot.
Here Are 5 Stocks Leading the Tech Rally Tuesday
TheStreet's Tony Owusu takes on tech. 
The Nasdaq was happily chugging along, in part thanks to the tech giants on Tuesday.
On Monday, May 4, the Nasdaq had a record-setting close. 
I'm not going to tell you which stocks were boosting the Nasdaq, but I'll give you some hints. Think gaming giants, online retailers, and tech mammoths—oh my!
But, really, check out the stocks that Owusu lists here.
It's nearly hump day. 
Apple is a holding in Jim Cramer's Action Alerts PLUS member club. Want to be alerted before Jim Cramer buys or sells AAPL? Learn more now.