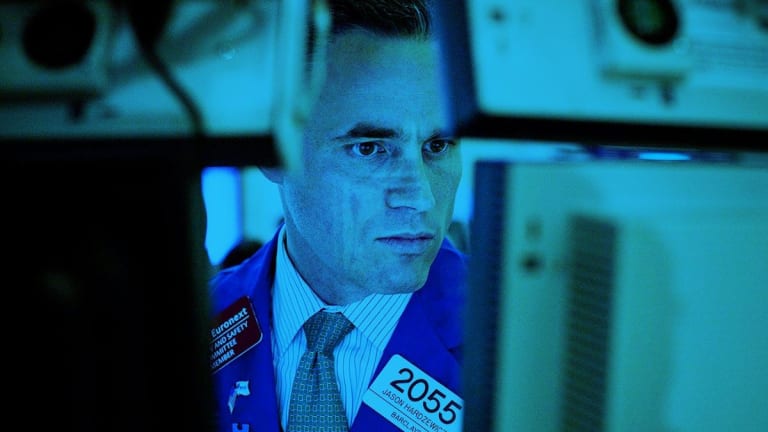 Tuesday Turnaround: Talking Tesla, Looking Ahead at Facebook, Enjoying Alphabet
It's earnings season! Catch up on what you've been missing.
Are you ready to rumble?
Earnings season has kicked off in high gear. Netflix announced earnings last week and beat analyst expectations, even if it didn't beat the subscriber numbers.
But let's skip ahead to current events before you head home for the night. 
Jim Cramer on Alphabet: The Opportunity Is Gigantic
Alphabet Inc. (GOOGL) - Get Alphabet Inc. Class A Reportannounced its earnings on Monday, July 24. 
TheStreet's founder and Action Alerts PLUS Portfolio Manager Jim Cramer is focused on the opportunity in Alphabet (GOOGL - Get Report) shares instead of its gross margins or traffic acquisition costs.
Eric Jhonsa relayed, after the bell on Monday, that Alphabet reported Q2 GAAP revenue of $32.66 billion and EPS of $4.54. Excluding traffic acquisition costs (TAC - revenue-sharing payments to ad partners), revenue was $26.24 billion (up 25% annually), above a $25.58 billion consensus. Excluding the impact of a recently-imposed $5.07 billion EU fine (Google is appealing), as well as an $824 million boost related to accounting changes for equity investments, EPS was $10.58, above a $9.64 consensus.
3 Plays on Facebook Into Wednesday's Earnings
As many traders do, I normally play the FANG names around their individual earnings. Now, tolerance for risk becomes an issue as these events unfold. Obviously, one can come away with a significantly changed P/L for the day or week almost instantly upon release, said contributor Stephen Guilfoyle.
There are several likely possibilities upon tomorrow's earnings release. To remain on trend, the shares need to see support above $200 by August. An upside knee-jerk could put the last sale around an incredible $250 later this year, while I think you'll see the cavalry ride in at a rough $185 should disaster strike. So, how does the two-fisted kid with a little anger in his or her heart play the name? Hmm. Let's get creative. There are so many possibilities. (All trade examples use minimal lots, oh... and last sales change.)
Are you ready for Facebook Inc.'s earnings? TheStreet is. We'll be covering it live.
The Tesla Narrative Just Went Off the Deep End Ahead of Earnings
Ah, Tesla. 
If we go a day without Tesla Inc. (TSLA) - Get Tesla Inc Reporthitting the headlines, I think I'd be worried. 
On Saturday, the New York Post published a scathing takedown of Elon Musk, ripping into the controversial CEO and Tesla Inc. (TSLA - Get Report) a week and a half ahead of second-quarter earnings. But the opinion piece did less to make a point about Musk, and more to highlight the absurd level that the Tesla narrative is reaching.
At times, it's hard to tell if Post author Maureen Callahan is being facetious when she says that, "[Musk] has yet to succeed at anything but somehow spins every failure into proof of imminent success. His only accomplishment has been this decades-long Jedi mind trick."
Or that "Tesla is best known for blowing deadlines and consistently falling short on production."
Look, there are lots of cogent arguments you can make about the short case for Tesla. But saying that Musk and Tesla haven't actually accomplished anything isn't one of them.
We're talking about the company that produced the Model S—the highest-rated car in the history Consumer Reports. It's the company with the highest owner satisfaction on the market several years running. It has built several car platforms from the ground up, and officially sold more than a quarter of a million electric cars - more than anyone else.
So far, two independent teardowns have pointed to much bigger-than-expected gross margins on the currently available versions of the Model 3. That makes an interesting case for profitability in the second half of the year, as Musk has promised (and a possible turn to positive cash flow on the Model 3 even sooner). It's likely that we'll find out a lot more when Tesla releases its second-quarter numbers on Aug. 1.
Hm, Tesla, sounds like the Aug. 1 earnings will be even more exciting than last quarter.
Who wants to place bets on how long a YouTube fanboy will be able to hog the call this time?