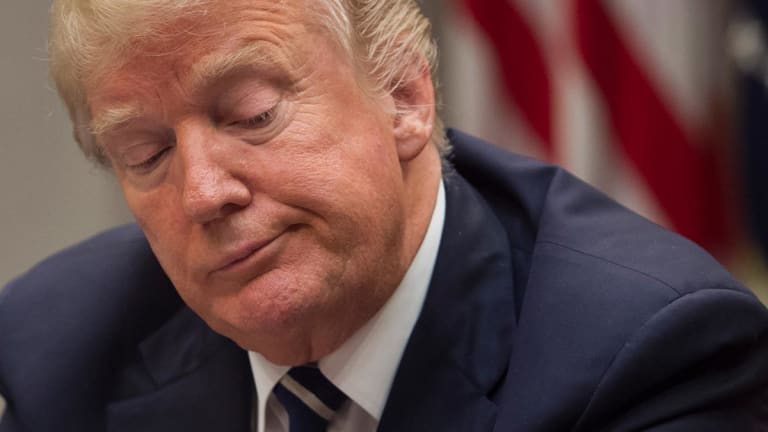 Tuesday Turnaround in Politics: Is a Trade War on the Horizon?
Let's go over the day in politics.
Let's go over the day in politics.
It's been a busy day in the news. 
Understandably, not everyone can keep up with the various coverage, so let's go over the top stories from today. 
The possibility of a trade war is obviously on everyone's mind. In fact, President Donald Trump threatening an additional $200 billion in tariffs on China is such a big deal that the wrap-up will feature only one other topic from today's news cycle. The child separation policy has been dominating the news cycle since the media caught wind of the way that children in immigration detention centers are being treated.
Trump vs. China
Late Monday evening, Trump announced that he was considering enforcing an additional $200 billion in tariffs on China. 
China announced that it would retaliate. 
The market, naturally, tail-spinned at the news. Most stocks went red in return. With the exception of Netflix Inc.
Boeing Co., which has a heavy international presence, dropped nearly 4%. 
Chipmakers also dropped at the news of a possible trade war between the U.S. and China. 
But, let's also go over the political ramifications. 
The White House believes that it would be able to beat China in a trade war, according to The New York Times. Obviously, this is a cause for alarm for investors. Trump is threatening to enact $450 billion worth of tariffs on China, which is a major supplier for companies like Apple Inc. (AAPL) - Get Report  , which is holding in Jim Cramer's Action Alerts PLUS Charitable Trust Portfolio. Want to be alerted before Cramer buys or sells AAPL ?Learn more now .
However, Trump has reportedly reassured Tim Cook, CEO of Apple, that Apple would not be harmed by the tariffs. Huh.
Either way, a trade war with China would be bad news and the market should easily indicate that.
Children are being separated from their parents
There's no witty or sassy way to say that.
The U.S. has enacted a policy that separates children from their parents when they illegally cross the border. 
The children are then kept in cages. Yes, you read that right, literal cages. Although, places like Breitbart apparently prefer the term chain-link partitions.
Either way, the point is that children are being separated from their parents. 
And that is traumatizing them. ProPublica published an audio clip of children who've just been separated at the border. 
But let's take this from a market angle; that's how we do it at TheStreet.
CEOs are speaking out, which means that you have a list of companies to keep an eye on when you want to invest.
CNNMoney did an article that wraps up the CEOs who have spoken out about the child-separation ban. 
"Separating a child from a mother or father is not political. It is inhumane," said Hamdi Ulukaya, Chobani CEO, in a statement on Tuesday, June 19.
Goldman, Sachs & Co, CEO Lloyd Blankfein called the situation a "tragedy" in a speech at the Economic Club in New York on Tuesday.
The founders of AirBnB—Brian Chesky, Joe Gebbia, Nathan Blecharczyk—called on the U.S. government to "stop this injustice."
CNN said that they added, "Ripping children from the arms of their parents is heartless, cruel, immoral and counter to the American values of belonging."
Apple's Cook told the Irish Times, "It's heartbreaking to see the images and hear the sounds of the kids. Kids are the most vulnerable people in any society. I think that what's happening is inhumane, it needs to stop."
Microsoft Corp. allows the U.S. Immigration and Customs Enforcement—which is in charge of enforcing the policy—to use its Azure program. After it faced backlash, the company said, "We urge the administration to change its policy and Congress to pass legislation ensuring children are no longer separated from their families."
Let's just hope that people listen when others speak. Especially when it comes to children being separated from their parents.
This is a heavy wrap, but sometimes it's necessary. 
So, that's a wrap. Let's hope tomorrow is better and we see more green in the markets.