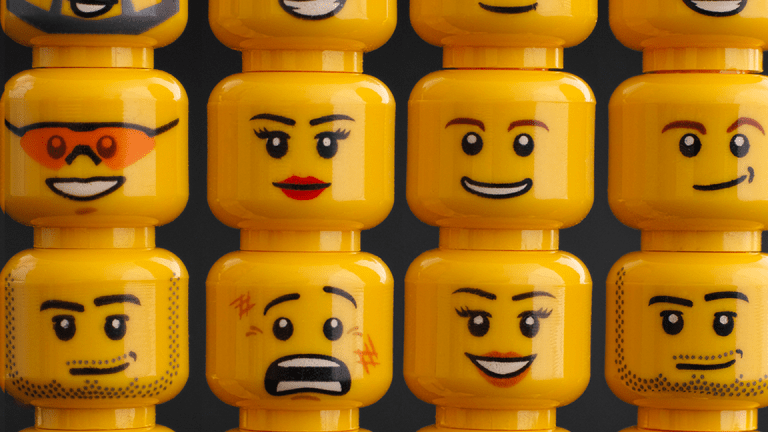 Tuesday Turnaround: AMD's Gone Mad
AMD is on a roll; Microsoft offers a new service; and Best Buy reports earnings.
It's almost hump day.
But before you dream about your labor day weekend, let's go over the top stories from Tuesday, Aug. 28.
Are You on the Best Buy Train?
Best Buy (BBY - Get Report) second-quarter earnings smashed Wall Street estimates on Tuesday, coming in at 91 cents a share vs. forecasts for 82 cents a share. Best Buy saw solid sales growth in its stores (up 6.2% vs. estimates for up 4.1%) and online (up 10.1%). The company raised its full-year sales and profit outlooks as well.
TheStreet's Brian Sozzi tackled Best Buy's earnings.
But investors opted to sell the news. Shares of the electronics retailer dropped as much as 8% in early trading. Here is what caught TheStreet's attention, perhaps explaining the initial market reaction:
Online sales growth in the quarter of 10.1% slowed sharply compared to the year-ago growth rate of 31.2%.
Third-quarter earnings are seen in a range of 79 cents to 84 cents a share. The market expected 92 cents a share.
Gross profit margin fell 20 basis points from the prior year to 23.8%.
But, according to Sozzi, good just wasn't enough.
Microsoft Rolled Out a New Xbox Service
TheStreet's Eric Jhonsa dove into the new Xbox All Access service, which was unveiled on Monday, Aug. 27.
Microsoft's (MSFT - Get Report) new Xbox All Access promotion might just be the first step toward a bigger overhaul of the company's gaming business model.
Xbox All Access, which was officially unveiled Monday morning, works much like traditional phone subsidy plans from mobile carriers. A user is given an Xbox console in exchange for a 2-year commitment to the service, which comes with the Xbox Live Gold and Xbox Game Pass services. After those two years are up, the user gets to keep the console, and can choose whether to keep subscribing to Xbox Live Gold and Game Pass.
While One S and One X bundles, respectively, go for $299 and $499, the consoles are cheaper on a standalone basis. A standalone One S featuring a 500GB hard drive costs just $230 at Microsoft's online and physical stores. Walmart (WMT - Get Report) charges $465 for a standalone 1TB One X.
Chances are that most PS4 users who have built up a substantial library of PS4 games are unlikely to be interested in All Access. And among consumers who have previously bought an Xbox One, interest could be limited outside of those who have a faulty console and/or want to upgrade to a 4K-capable system.
Sony and Microsoft launched 4K gaming-capable consoles just three and four years, respectively, after launching the original PS4 and Xbox One. And if the rumor mill is right, Microsoft's next-gen Xbox will launch just three years after the One X. As Nvidia (NVDA - Get Report) and others in the PC gaming ecosystem keep pushing the envelope regrading what PCs containing high-end GPUs can do, console makers have a strong incentive to refresh their hardware more frequently. And console gamers seeking cutting-edge local gaming experiences have an incentive to upgrade their hardware more often - a positive for AMD.
Microsoft and Nvidia are holdings in Jim Cramer's Action Alerts PLUS member club. Want to be alerted before Jim Cramer buys or sells MSFT or NVDA? Learn more now.
Sounds like Sony and Microsoft are going to go head to head one of these days.
AMD's on a Roll
Sozzi again tackles Advanced Micro Devices (AMD) - Get Report .
"AMD is executing well on its product roadmaps, in our view, which is resulting in market share gains, solid top-line growth, margin expansion and a lower net leverage ratio that could reach two times exiting this year (down from 2.5 times net leverage exiting the second quarter)," says JPMorgan analyst Harlan Sur.
But not all are crazy upbeat. In fact, some are sounding the alarm bell.
Miller Tabak strategist Matt Maley points out when AMD's relative strength index - RSI, a key technical measure - breaks above 80 as it has currently, a sharp pullback ensues.
"That's a higher level (RSI of 84 on Aug. 24 closing basis) than it stood back at the 2000 highs; and almost all of the times the weekly RSI has moved above 80 in the last 20 years has been followed by a meaningful pull-back in the stock," Maley says.
"In other words, it had all the signs of a buying climax ... and thus investors might want to be a little careful with AMD at these levels right now."
That's a wrap. Stick with TheStreet through the rest of the week.