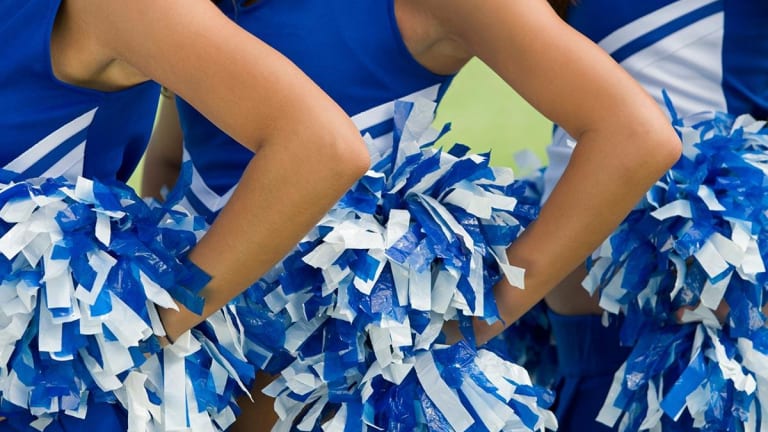 What have you missed?
Here are the top stories from TheStreet on Tuesday, Aug. 14.
Amazon Is Closing In on Apple
TheStreet's Annie Gaus breaks down Amazon's race to second place.
Trading at $1,896.20 per share on Monday, Amazon's $914 billion valuation places it within a stone's throw of the big trillion-dollar milestone. Apple (AAPL) - Get Apple Inc. (AAPL) Report crossed the 1 trillion in market cap on Aug. 2.
Amazon's (AMZN) - Get Amazon.com, Inc. Report stock is up more than 58% since the beginning of this year, and according to a report from DA Davidson, what's driving it to new heights is a combination of cloud computing, third-party retail sales, and another underappreciated slice of Amazon's business — advertising.
If momentum continues for their retail business overall—Amazon reported its biggest Prime Day yet, at $3.5 billion in total sales—things are looking good for Amazon's prospects in retail. Prime Day sales are a predictor of retail performance over Thanksgiving and the holidays, noted a report from Adobe Analytics: "The 2017 season found that retailers that grew 10% in the first half of the year saw revenue increases during Thanksgiving weekend 2.1x over the average retailer. This pattern will likely continue into 2018, and we expect strong performance for the 2018 holiday season from the winners of Prime Day."
Ready to start the countdown to $2 trillion yet?
Amazon and Apple are holdings in Jim Cramer's Action Alerts PLUS member club. Want to be alerted before Jim Cramer buys or sells these stocks Learn more now.
Home Depot Rejoins the Cool Kids Club
Home Depot (HD) - Get Home Depot, Inc. (HD) Reportreported second-quarter sales of $30.5 billion, up 8.4% from a year earlier, and higher than Wall Street's expectations of $30 billion on Tuesday, Aug. 14. Overall comparable-store sales increased 8% and U.S. comp sales came jumped 8.1%. Wall Street expected overall same-store sales to rise 6.7%. Earnings per share were $3.05, up from $2.25 a share a year earlier. Wall Street expected $2.85, reported TheStreet's Michelle Lodge.
RBC Capital Market's Scott Ciccarelli wrote in a note that low home inventory will ultimately be "bullish for the home-improvement sector" and that Home Depot will continue gaining market share and is one of the best-run U.S. retailers.
The company raised its fiscal 2018 sales growth guidance to 7.0% from 6.7% and its same-store sales outlook to 5.3% from 5.0%. The EPS growth outlook was increased to 29.2% from 28.0%.
Analysts predicted strong growth in the second quarter based on the fact that many homeowners were staying put, rather than buying new homes, and were shopping at Home Depot and other home-improvement companies for supplies.
Way to go Home Depot.
Do You Feel Bad for the Tesla Short-Sellers?
Elon Musk, CEO, doesn't.
Love him or hate him, Tesla's (TSLA - Get Report) CEO is making good on his promise to pummel short-sellers, said TheStreet's Brian Sozzi.
Musk's slow drip of news on his take-private deal via Twitter is serving to keep Tesla's stock pumped up. It's as if he is following a carefully crafted playbook to ruin the shorts while also articulating the latest on the transaction. Fascinating stuff to watch, and I am sure the Securities and Exchange Commission would agree.
Musk's tweet in the middle of the night that he was working with Goldman Sachs and Silver Lake on the transaction puts more faces with the process. These are real companies and they finally add some credibility to the process. I anticipate being destroyed on Twitter for these thoughts. But I have to keep it real. Musk is showing that he could pull this off.
Um, what do you think?
That's a wrap for today. Stick with TheStreet for the rest of the week.