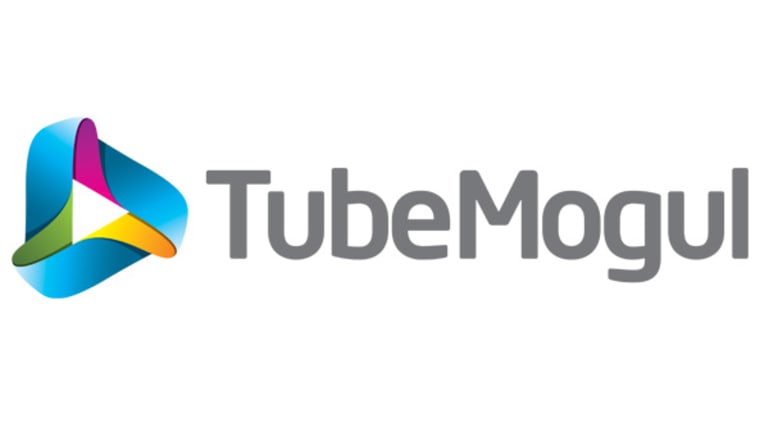 TubeMogul Is Still Loved by Wall Street Even as Shares Tank
Investors turn skittish in the newer realm of automated advertising as they try to sort out why TubeMogul's fiscal year sales forecast was so weak.
NEW YORK ( TheStreet) -- Video advertiser TubeMogul's (TUBE) underwhelming revenue forecast for 2015 yanked the stock down over 20% on Friday, pointing to growing uncertainty about the much-hyped but still-uncharted business of automated advertising.
But as investors reacted negatively to TubeMogul's projections for the year, Wall Street analysts remained positive on the Emeryville, Calif.-based automated-advertising platform, arguing that the company's lower-than-expected forecast reflects a shift to fewer but larger clients along with foreign-exchange issues rather than a weak business model or industry-wide slowdown.
"With 2015 gross revenue guidance a few million below consensus, we understand why the stock was down in after-hours trading," Daniel Salmon of BMO Capital Markets, which has an outperform rating, wrote in an investor note published Friday. "But down 30% is a significant overreaction.... Declines of that magnitude are normally associated with a breakdown in the business (e.g. an ad network that is slow to roll out a programmatic solution) and that simply isn't the case here."
TubeMogul is among the burgeoning crowd of companies that are looking to carve out a place in the business of  automated or "programmatic" advertising, whereby marketers use sophisticated programs crunching mountains of consumer data to place advertising online and on television. Likewise, Web sites and TV networks seek to sell ads by offering their investors to a targeted audience. 
Programmatic advertising is expected to account for more than $20 billion in spending by 2016, or 63% of all advertising dollars spent on digital display ads, according to eMarketer, an industry monitor. TubeMogul is focusing more on larger clients such as Heineken USA and One Advertising, a Canadian ad agency that represents such large companies as H&R Block (HRB) and Nike (NKE) . Other large TubeMogul clients include REA Media Group, another ad agency, and Cox Media Group, a unit of media conglomerate Cox Enterprises. 
Despite their slide on Friday, shares of TubeMogul are still up 22% over the past 12 months.
Late on Thursday, TubeMogul reported fourth-quarter revenue of $36.1 million, compared with analysts' projection of $32.2 billion, but the company also reported a $4 million net loss.
Investors clearly weren't pleased with TubeMogul's sales projection of $142 million to $152 million for the year, short of analysts' average estimate of $154.3 million.
The stock traded recently at $13.99, down $3.95, or 22%.
"We don't expect this to be a material revenue generator this year but we are building the pipes now to unlock ... opportunity in 2016," CEO and co-founder Brett Wilson told investors. "Programmatic brand advertising is in a nascent stage and we will continue to invest and capitalize."
The stronger U.S. dollar was blamed in part for the lower-than-expected numbers.  JMP Securities analyst Ronald Josey said the forex issue obscures TubeMogul's promising focus on targeting blue chip clients.
"We continue to believe TubeMogul is well positioned to grow its share of the $70+ billion domestic TV advertising market as advertisers increasingly follow audiences online," said Josey, who rates the shares market outperform. Nonetheless, Josey lowered his 12-month price target on the stock to $21 from $22.
This article is commentary by an independent contributor. At the time of publication, the author held no positions in the stocks mentioned.