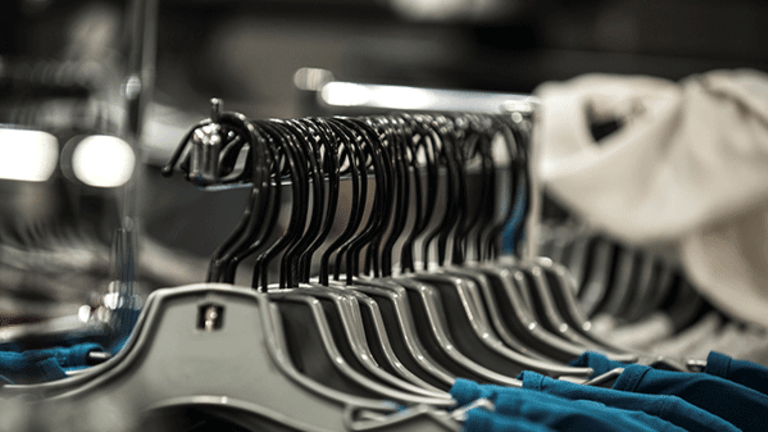 Trump Takes Credit for Rising Consumer Confidence; Analyst Weighs In
U.S. consumer confidence rose to new levels in December. How much of a factor is the incoming U.S. president?
Editors' pick: Originally published Dec. 28.
U.S. consumer confidence in December rose to its highest level in over 15 years, 113.7, as more Americans are expressing faith that business conditions will improve under President-elect Donald Trump. A Reuters survey showed the expectation was for a reading of 109.
Almost predictably, Trump took to Twitter to take credit for the spike. "The U.S. Consumer Confidence Index for December surged nearly four points to 113.7. The highest level in more than 15 years! Thanks Donald!" he tweeted.
However, "Looking ahead to 2017, consumers' continued optimism will depend on whether or not their expectations are realized," Lynn Franco, director of economic indicators at The Conference Board, told New York Times.
So how much of a factor was the incoming president? WSL Strategic Retail CEO Wendy Liebmann discussed that and the 2016 holiday sales on Wednesday morning's Bloomberg Daybreak: Americas.
Bloomberg anchor Alix Steel asked Liebmann where the U.S. is in this holiday season, when compared to last year.
"Better," she responded. "Certainly topline better. It was very early digital, very late stores, very discounted. So profitability will be a bit of a worry as we get into the new year. But people did come out. They were feeling better, the economic indicators made people feel a little better. I don't know if Mr. Trump had anything to do with it, but they came out."
One issue facing brick-and-mortar retailers is getting people through the doors rather than stay home and buying online. One tactic retailers took this year was more discounting.
Discounting "got [customers] in, but at what cost? So that's the big issue still, moving into the new year," Liebmann said.
There are indicators that consumer confidence is up, but whether that is due to Trump is unclear, Steel pointed out. "Does that bode well then for spending say next year, despite whatever holiday season we might see?" Steel asked.
"I think it's a two-edged sword in that people are feeling better, the economy feels better to people, you know they're feeling a little more settled...If they're uncertain they don't spend. They are feeling more assured, but they are not going to pay full price for almost anything. You are going to keep having that discounting going on," Liebmann explained.
Continuing with this theme, Steel asked if discounting is now the new normal the way slower growth is the new normal. Liebmann says that it is.
"Consumers, you know, they're not stupid. They've got the information to tell them where the prices are right for them and they will buy when the prices are right. Unless it is something really, really different," she added.
Online shopping has contributed to discounting becoming the new normal, but also the convenience of it as well. "It's easier, so why bother with all the hard shopping," Liebmann said. There are some brick-and-mortar retailers that are doing well and Liebmann says they are the ones that have added experience and quality service to their stores.