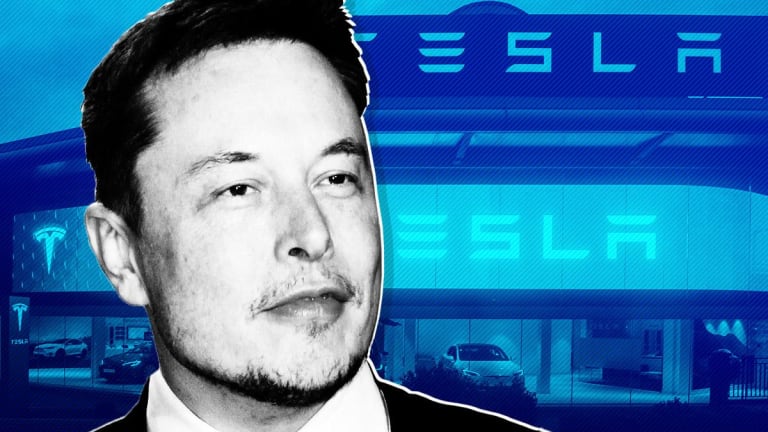 Trump Calls Out GM on Its China Factories, but Why Doesn't He Focus on Tesla?
Tesla would appear to be a worse offender by President Trump's standards than GM, yet the electric vehicle maker has avoided his wrath.
President Trump is picking on General Motors (GM) again with a tweet on Friday morning.
One can critique The President's attack on GM at the most fundamental level: Companies should be allowed to decide where to build it factories, without any political industrial policy (Soviet Union, hello?). However, there are additional things that are wrong with this particular attack by the President.
For starters, GM's factories in China are almost exclusively producing for local Chinese consumption. There are some very minor exemptions to this. The Buick Envision (ever even heard of it?) is the only GM nameplate currently exported from China to the U.S.
As a result, the fact that GM has built factories in China -- just like almost all other manufacturers have done -- doesn't change U.S. factories or employment materially. If you want to sell cars in China, even if China didn't impose tariffs, you pretty much would like to make your less expensive cars there because of shipping costs alone.
Yes, it becomes different with more expensive cars, but GM doesn't make all that many of those. It's not as if GM would be building a second Corvette factory in China anyway.
Of course, China has been doing other bad and unfair things, such as requiring foreign automakers to form 50/50 joint ventures, and sign over their intellectual property. That should be condemned and dealt with somehow, if at all possible. Telling an automaker, however, all other things equal, that it shouldn't build and sell cars in China, doesn't really help with that problem.
But then we have the stranger focus for Trump: Why make this argument against GM? Trump emphasized in capital letters that GM built its factories in China before he came to office. But what about automakers that have built factories in China and taken the largest U.S. subsidies while Trump has been in office?
I mean: Right now.
Isn't that a lot worse, according to Trump's own definition?
Tesla (TSLA) is building a factory in China right now, with output to begin before the end of 2019. And unlike GM, Tesla will eventually be making a car in China that it is currently exporting to China from the U.S. -- the Model 3. On President Trump's own terms, he ought to be critiquing Tesla infinitely more than he pipes up about GM. (Full disclosure: I'm shorting TSLA stock.)
Let's summarize the ways in which Tesla is a far more accurate target for Trump than GM, based on Trump's own complaint about the matter:
Tesla announced and is building the China factory right now -- not before Trump came to office.
Tesla will be replacing current U.S. exports (Model 3) with a locally made China car.
On a per-vehicle basis, Tesla has been getting far more de facto U.S. subsidies than GM, because, unlike GM, Tesla sells ZEV (zero emissions vehicle) credits. ZEV credits are a politically generated benefit, and a tax on people who buy regular gasoline and diesel vehicles, such as those made by GM. It's Trump's main constituency that's effectively subsidizing Tesla's car sales.
For all those reasons, based on Trump's own seeming criteria, he ought to be complaining about Tesla -- not GM.
So why isn't he? I suspect that Trump just doesn't know that much about Tesla. Trump's thinking about the automotive industry goes back to at least the 1980s, perhaps even the 1970s. He seems to think that BMWs and Mercedeses are made only in Germany (or at least Europe) -- instead of considering that many of those BMWs and Mercedeses are made in the U.S., Mexico and even India and China. Automotive final assembly is a global industry, even before we consider the component stage.
It's just that in this case, ignorance is not bliss -- especially for Trump. GM doesn't fit Trump's complaint nearly as well as Tesla. But does Trump even know how Tesla operates? We know he knows of Elon Musk, but perhaps only because of SpaceX?
If Trump did know more about Tesla, including about its subsidies and its current China factory construction, we would likely be hearing a different tune on this matter from The White House.
At the time of submitting this article for publication, the author was short TSLA and long F. However, positions can change at any time. The author regularly attends press conferences, new vehicle launches and equivalent, hosted by most major automakers.