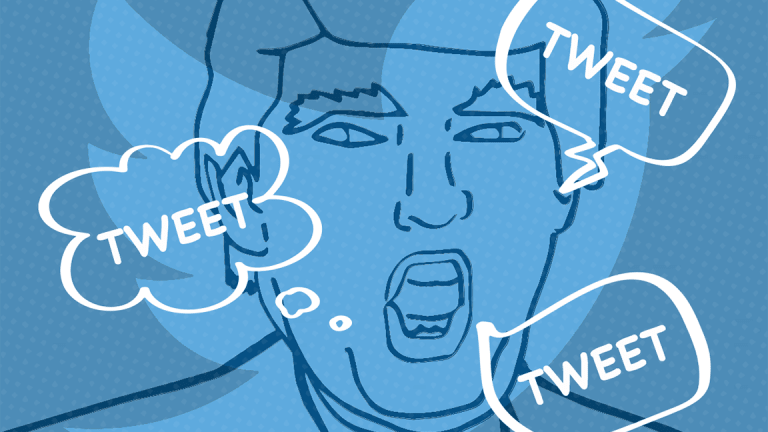 One Year Later, Trump's Government May Be Shut Down but Stock Market Roars On
Trump's commitment to unfettered capitalism is good news for equity holders in the coming year, as a government shutdown and presidential scandals fail to deter the dynamism of the Trump Trade.
One year after his inauguration, Donald Trump is presiding over a U.S. government that is shut down because of disagreements in Congress about immigration and children's health insurance. That's not likely to matter a bit to the soaring U.S. stock markets.
The dreaded government shutdown went into effect early Saturday after lawmakers failed to sign what's called a continuing resolution to keep the lights on for another few weeks or perhaps a month. Investors shouldn't worry though - the last time the government shut down, for 16 days in 2013 during the Obama administration, the S&P 500 rose 3.1%, according to FactSet.
This time around, the fundamentals that have driven the Dow Jones Industrial Average to rise 1,000 points in eight days are solidly in place. Equity markets are rising and are going to rise, and the fact that Trump is presiding over all this is not a coincidence. The 31%, 6,190-point gain by the Dow in Trump's first year is better than the 20% rise in George H. W. Bush's first year in 1989-90 and exceeded only by Franklin Roosevelt's 70% gain in 1933-34. The Dow rose about 19% in Barack Obama's first year in office.
It's pretty much unadulterated good news for the 50% of Americans who have money in the stock market. The recent rewriting of the U.S. tax laws to cut the nominal corporate tax rate from 35% to 21% enhances the profit-making potential of companies and raises the prospects for dividends and stock buybacks for equity holders. 
Another feature of the new tax law, offering incentives to U.S. multinational companies to repatriate money held by affiliates overseas, also signals the likelihood of more money for equity holders. Just ask any Apple (AAPL) - Get Report shareholder how excited they are about the tech giant repatriating $250 billion in cash. That should lead to some nice stock buyback activity this year for the Action Alerts Plus holding.  
Even if the tax changes are repealed sometime in the future if Trump and Republicans lose their grip on power in Washington, higher corporate tax rates are at least a year or more away. Under President Trump, investors can be confident that U.S. corporations' profit-making power will be not only unchallenged, but actually enhanced by the actions of government regulators.
Meanwhile, companies facing challenges in meeting rules regarding environmental protection, the production and distribution of energy, housing and construction, worker safety or consumer protection can plan for the near future with confidence, knowing that the President is a cheerleader for unfettered capitalism. Corporate chiefs can also observe with satisfaction recent actions by the heads of the Environmental Protection Agency (EPA), the Consumer Finance Protection Bureau (CFPB), and the Cabinet secretaries who lead the departments of Energy, the Interior, Housing and Urban Development, Education and Justice. 
Trump appointees throughout the government can be counted upon to favor the interests of capital and corporations for as many as seven years to come, if, for example, Interior's decisions to open up coastal waters to offshore oil drilling and withdraw federal protection for certain national monuments are any indication.
President Trump and his company, the Trump Organization, are also setting an example for high-powered corporate executives that's likely to benefit equity holders, if not workers and consumers. Trump, whose businesses have filed for bankruptcy several times and who has cultivated a reputation as a ruthless negotiator who won't hesitate to stiff contractors or associates, gives license for capital owners and administrators to behave likewise.
The Trump Trade has roared ahead as the President shows himself to be largely impervious to scandals that might have caused some of his predecessors to stumble. For markets, it doesn't matter if the President tells lies, acts like a bigot, threatens nuclear war on North Korea or has extra-marital affairs with pornographic film actresses. It may not even matter if more persuasive evidence emerges that the President is the victim of a blackmail scheme that has left him something ranging from the dupe, to the stooge, to even perhaps the witting accomplice of the Russian espionage services.
What matters to markets and investors is whether companies report higher profits in 2018 than they did in 2017. Investors betting that big public companies are going to make more money this year than they did last year are unlikely to be disappointed.
To be sure, if Trump scraps the North American Free Trade Agreement, all bets are off!
TheStreet's Executive Editor Brian Sozzi and Sr. Correspondent Scott Gamm discuss on Morning Jolt why investors have ignored threats of a government shutdown.
More of What's Trending on TheStreet: