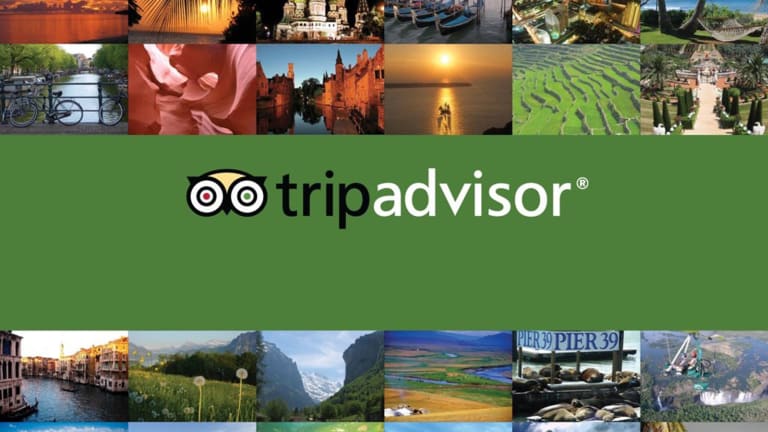 TripAdvisor's Stock Needs a Vacation
This stock is a terrible performer and should be avoided until the company can figure out how to go mobile.
Shares of TripAdvisor (TRIP) - Get Report are on track to be the second-worst-performing stock in the technology portion of S&P 500 this year, down 45%. What happened?
TripAdvisor has been struggling in its transition from metasearch engine to a hotel-booking site. The company has been trying to add clicks plus commission revenue to its platform by allowing consumers to book hotels through its site. However, consumers still see the site as a place to go for travel reviews and recommendations not necessarily hotel reservations.
Advertisers typically bid for ad placement on TripAdvisor's search engine, but its Instant Booking is a hybrid. Hotels and other partners, like Priceline (PCLN) and Expedia (EXPE) - Get Report , pay an ad rate plus a negotiated commission when a property is booked through Instant Booking.
On Dec. 20, TripAdvisor announced an agreement to add select hotel inventory from Expedia to its own Instant Booking platform. The instant booking feature allows consumers to click "book now" to make a hotel reservation.
While that sounds great, Instant Booking already has a huge selection of hotels because it includes booking.com and 70 other hotel chains as well as in-house travel agency.
Adding more hotels to the platform does little to address the company's main problem: mobile. Increasingly, end users are booking hotels through mobile apps and bypassing desktop search. It's a lot easier to search and make a reservation inside a dedicated app.
In early November, TRIP reported third-quarter fiscal 2016 earnings of 53 cents per share, 1 cent better than the consensus estimate. Revenue rose just 1.4% to $421 million versus the $436.9 million estimate.
On the conference call afterwards, management said it sees 2017 adjusted Ebitda margins lower than the margin the company achieved in 2016. Ouch!
I know TripAdvisor is working hard on fixing its monetization problems, but I would avoid the shares for now. Internet investors want aggressive top-line growth and TRIP just doesn't have any yet. Until the company solves its mobile conundrum, I would stay away.
This article is commentary by an independent contributor. At the time of publication, the author held no positions in the stocks mentioned.