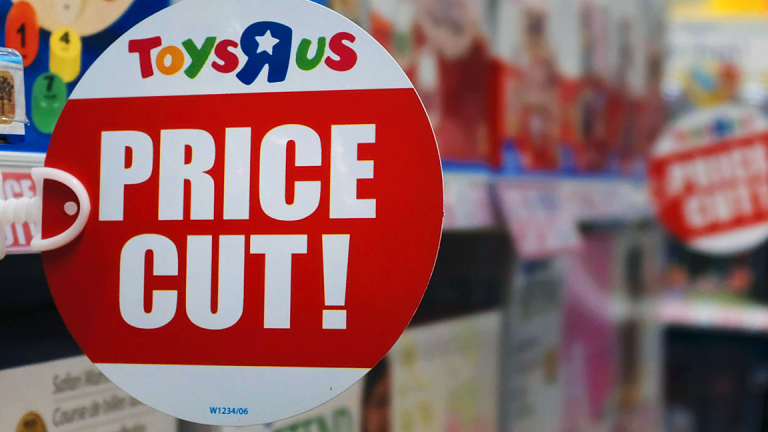 Toys 'R' Us Is Reportedly on Verge of Liquidating Its Entire U.S. Store Base
The storied toy retailer could be nearing an end, according to various media reports.
Get ready to possibly say goodbye to another retail icon. 
Toys 'R' Us has failed to find a buyer in bankruptcy court and is preparing to liquidate its entire U.S. store base, according to a Bloomberg report Thursday. 
The struggling retailer, which was bought out in a splashy $6.6 billion LBO deal by KKR, Bain Capital and Vornado Realty Trust in 2005, filed for Chapter 11 bankruptcy on Sept. 19. It entered bankruptcy with a $3.13 billion bankruptcy financing package, the largest ever for a bankrupt retailer.
Toys 'R' Us said it would liquidate 150 stores out of 880 total in an effort to restructure. According to reports in mid-February, the company was looking to close another 200 locations on top of the 150 it already outlined.
The toy industry will now get to test its thesis that the retailer's bankruptcy isn't too big a deal. 
"Our retail footprint is bigger than ever before," Hasbro CEO Brian Goldner told TheStreet in February at the company's annual toy exhibition when asked about the Toys 'R' Us situation. "We don't see a long-term impact of from the Toys 'R' Us bankruptcy."
Goldner explained that online toy sales continue to be a growing piece of the pie for Hasbro. Moreover, the company does still have retail partners opening stores, notably big box stores like Walmart (WMT) - Get Report and Target (TGT) - Get Report .