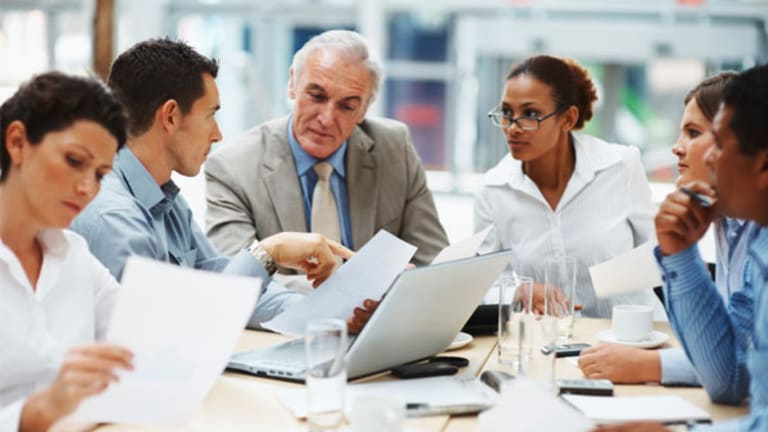 Publish date:
Today's Outrage: Stupid Bankers Never Learn
Couldn't the executives at Bank of America, Citigroup, Morgan Stanley and other banks cool their jets for a little while?
Couldn't the executives at Bank of America, Citigroup, Morgan Stanley and other banks cool their jets for a little while?
Today's Outrage is published weekdays at 9:30 a.m. EDT and is available as an RSS feed.
How stupid are bank executives? Seriously, how dumb do you have to be to continue to flaunt your special perks, paid for at shareholder and taxpayer expense?
I'm talking about the executives at
Citigroup
(C) - Get Citigroup Inc. Report
,
Bank of America
(BAC) - Get Bank of America Corp Report
,
Morgan Stanley
(MS) - Get Morgan Stanley (MS) Report
,
Regions Financial
(RF) - Get Regions Financial Corporation Report
and other banks who continued to use corporate jets for apparently personal trips, according to a report in the
Wall Street Journal
, which reviewed Federal Aviation Administration flight records to uncover this dirty little secret.
I just don't understand why these bankers couldn't cool their jets for just a little while.
They are paid well enough to charter their own flights without wasting company money or further upsetting regulators, legislators and taxpayers who are already fed up with the extravagances of the banking world and the arrogance of banking leaders who leaned on taxpayers to keep their businesses afloat.
At the very least, the bankers should have taken a hiatus on personal flights on the corporate dime until they had repaid their bailout funds.
For that matter, what are these guys doing taking all these vacations in the midst of a financial crisis anyway?
It seems like every time we start to regain a little confidence in the folks running our financial system, they have to screw it up and give us another reason to doubt their intelligence.
Great going, guys. Way to give the Obama Administration more reasons to meddle in your affairs and regulate your compensation structure. Don't any of you remember the old investing maxim that pigs get slaughtered?
What you need to be doing is quite simple -- lay low and focus on getting your banking houses in order.
When you've repaid the taxpayers and delivered profit and share price growth to your stockholders, then you can lay claim to some of those old privileges.
Perks are fine -- but you've got to deserve them.
Glenn Hall is the editor of
TheStreet.com
. Previously, he served as deputy editor and chief innovation officer at
The Orange County Register
and as a news manager at
Bloomberg News
in Frankfurt, Amsterdam and Washington, D.C. As a reporter, he covered business and financial markets, worked in both print and television in the U.S. and Europe, and conducted in-depth investigative coverage at
The Journal-Gazette
in Fort Wayne, Ind. His work also has been published in a variety of newspapers including
The Wall Street Journal
,
The New York Times
and
International Herald Tribune
. Hall received a bachelor's degree in journalism and political science from The Ohio State University and a certificate in project and program management from Boston University.