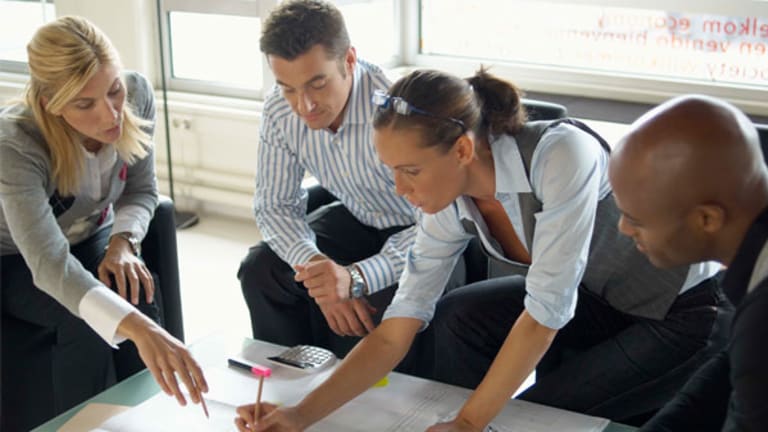 Today's Outrage: More Layoffs Are Coming
More layoffs are coming after a six-month reprieve, with short-term thinking putting the financial burden on the employees once again.
More layoffs are coming after a six-month reprieve, with short-term thinking putting the financial burden on the employees once again.
Today's Outrage is published weekdays at 9:30 a.m. EDT and is available as an RSS feed.
NEW YORK (
) -- After six months of relative stability for folks lucky enough to have jobs in this economic malaise, planned layoffs increased in July, according to Challenger, Gray & Christmas.
Almost 100,000 job cuts were announced last month, a 31% spike from the 15-month low in June, according to a report released Wednesday by the outplacement consulting service. That brings total layoffs to nearly 1 million so far this year, 72% more than we saw last year at this point.
So much for a speedy recovery. Transportation and telecom companies are apparently the most nervous. With good reason, considering how their earnings have dropped.
UPS
(UPS) - Get Report
blamed the recession for eroding package volume in the second-quarter, causing profit to drop by almost half. Airlines such as
Continental
(CAL) - Get Report
reported a profit nose dive as well.
And we heard the same refrain from telecom companies like
Verizon
(VZ) - Get Report
, which cited the economy for its drop in second-quarter earnings.
The outlook for retailers remains grim despite the typical surge this time of year as kids head back to school, with the National Retail Federation predicting a 7.6% slump in sales during this year's back-to-school shopping season.
That doesn't bode well for
Target
(TGT) - Get Report
,
Abercrombie & Fitch
(ANF) - Get Report
or
Best Buy
(BBY) - Get Report
.
Sorry kids, you'll have to wear last year's fashions and forego the new laptop.
While layoffs may be financially prudent in the short-term, companies that sap their workforce to shore up the bottom line are setting themselves up for even more pain when the job market finally recovers.
I'm sure the layoffs are focused on underperforming employees, leaving the best workers to carry a heavier load.
But the ill-will that is being generated as these top performers pick up the slack and watch their friends and colleagues get unceremonious dumped into the unemployment line will eventually come back to haunt the business.
Surely many underappreciated top performers are looking for the first opportunity to leave on their own terms. Once new jobs start to become available, they'll head for the exits.
As the old saying goes, you reap what you sow.
--Written by Glenn Hall in New York.
Glenn Hall is the New York-based Editor in Chief of
TheStreet.com
. Previously, he served as deputy editor and chief innovation officer at
The Orange County Register
and as a news manager at
Bloomberg News
in Frankfurt, Amsterdam and Washington, D.C. As a reporter, he covered business and financial markets, worked in both print and television in the U.S. and Europe, and conducted in-depth investigative coverage at
The Journal-Gazette
in Fort Wayne, Ind. His work also has been published in a variety of newspapers including
The Wall Street Journal
,
The New York Times
and
International Herald Tribune
. Hall received a bachelor's degree in journalism and political science from The Ohio State University and a certificate in project and program management from Boston University.