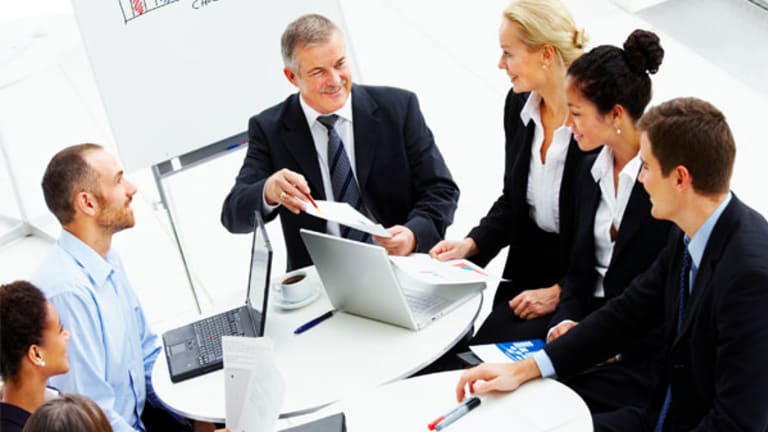 Publish date:
Today's Outrage: How Nice of BofA to Forego Bonuses
Why the decision was so hard for CEO Ken Lewis to reach remains a mystery.
Why the decision was so hard for CEO Ken Lewis to reach remains a mystery.
It's heartwarming to read that
Bank of America
(BAC) - Get Bank of America Corp Report
CEO Ken Lewis is recommending that he and his executive team
Apparently, Lewis believes that because BofA's earnings will be below expectations for 2008, that maybe they didn't earn their bonuses. What an epiphany!
It seem to require quite the deliberation, even after
Citigroup
(C) - Get Citigroup Inc. Report
and
Goldman Sachs
(GS) - Get Goldman Sachs Group, Inc. (GS) Report
already did the same.
I don't understand what made the decision so hard for Lewis. Bonuses should be based on the performance of the company, and if Bank of America is earning less, then that's that.
Oh, and lest we forget, Bank of America received a $15 billion taxpayer-financed cash infusion from the Treasury Department. And who knows how much more they may end up getting, considering the bank is among the biggest mortgage originators in the nation after buying Countrywide, and now they've got
Merrill Lynch's
(MER)
investments to sort out as well.
So in deference to hard-working taxpayers who are collectively getting squeezed, a little temperance in the executive suites isn't too much to ask.
Besides, Lewis had $24.8 million in total compensation for 2007 and even more in 2006. I'm sure he'll be fine with just his base salary of around $1.5 million a year and however many millions in stock awards he'll receive.
So no pity party for Lewis & Co. They are just doing the right thing.