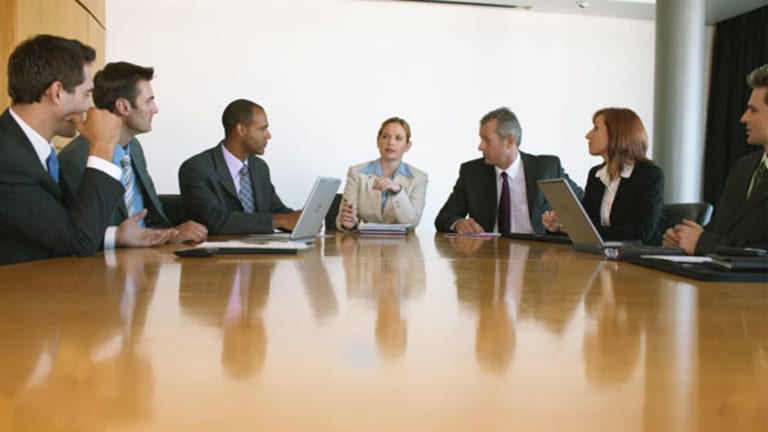 Today's Outrage: Give Steve Jobs a Break
Steve Jobs deserves a break. I'm fed up with the obsession about the health of Apple's co-founder.
Steve Jobs deserves a break. I'm fed up with the obsession about the health of Apple's co-founder.
(Updates to add comments from readers at end).
I'm fed up with the obsession about the health of Steve Jobs and the constant intrusion of the world into his medical matters.
The man deserves a little privacy, especially considering he stepped down from an active role at
Apple
(AAPL) - Get Report
in order to focus on his health.
Apple has been trying to protect Jobs' right to medical privacy. Sadly, the doctors who treated him haven't extended the same courtesy. I can only hope that Jobs authorized the hospital to provide some information to the public because honestly it's none of our business what happens between a patient and doctor.
I know everyone thinks they have a right to know about Jobs' well being because so much of Apple's success has historically hinged on his vision and leadership. And it does seem that Apple stumbled more than a few times in his absence.
But come on folks, this company is more than one man. Jobs didn't secretly invent the iPhone by himself in his garage.
This is a technology powerhouse filled with talented people who have demonstrated a more intuitive understanding of what consumers desire from their technology than
Research in Motion
(RIMM)
,
Nokia
(NOK) - Get Report
,
HP
(HPQ) - Get Report
,
Dell
(DELL) - Get Report
or pretty much any other company.
So either you have faith in Apple and the team Jobs helped to assemble there or you don't.
Let that guide your investment decisions and give Steve Jobs a break from all the undue scrutiny of his health.
Readers responses appear on page 2.
Readers React:
Amen brother!
You wrote a great article on Steve Jobs today. Enough is enough on this Jobs issue, let him have his time to heal. God willing he will. I love apple and I'm in it for the reasons you wrote about. Any great company, especially the greatest, as Apple is, has true talent. They are the ultimate ''team company'' and that's the key word: team. Great article. I'm printing it out and giving it to my friends when they make their stupid comments on his health. Let him get better. You and I totally agree.
Gee, Glenn, what a really, truly dumb thing to say. Jobs' health is of no interest to anyone, other than the fact that it's material information that Apple is required, under law, to release. Jobs didn't invent the iPhone, but he's the figurehead and visionary who leads and represents Apple. I'm afraid your opinion in this case isn't even worth two cents. Good thing you're an irrelevant third-string internet "journalist" anyway.
Best commentary I have seen yet from
TheStreet.com
regarding Apple and Steve Jobs. You are absolutely correct. Thank you.
THANK YOU for your article touching on peoples' obsession with Steve Jobs. It's not only 100% correct, but it's literally in every piece of news I read and it's so frustrating. Glad to see that someone else is as sick of hearing about his innards as I am. Thank you!!!
If you would like to add your comments, please click here to send an email to the editor.
Glenn Hall is the editor of
TheStreet.com
. Previously, he served as deputy editor and chief innovation officer at
The Orange County Register
and as a news manager at
Bloomberg News
in Frankfurt, Amsterdam and Washington, D.C. As a reporter, he covered business and financial markets, worked in both print and television in the U.S. and Europe, and conducted in-depth investigative coverage at
The Journal-Gazette
in Fort Wayne, Ind. His work also has been published in a variety of newspapers including
The Wall Street Journal
,
The New York Times
and
International Herald Tribune
. Hall received a bachelor's degree in journalism and political science from The Ohio State University and a certificate in project and program management from Boston University.