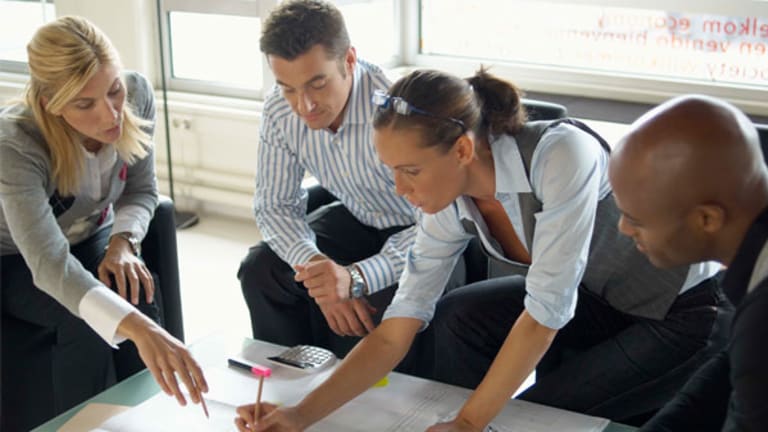 I'm embarrassed for the Obama Administration, in particular Treasury Secretary Tim Geithner.
They are bungling the chance for a bailout bounce as banks line up to repay taxpayer funds.
Considering Obama's proven knack for playing up the positives and Geithner's understanding of the markets, they both seem oblivious to the opportunity they have to reinvigorate investors and consumers with the good news.
Come on, guys! This is your chance to show that the government's intervention succeeded in stabilizing the financial sector. Why keep the repayments veiled in such secrecy?
Shouldn't we be celebrating
Morgan Stanley
(MS) - Get Morgan Stanley (MS) Report
and
Goldman Sachs
(GS) - Get Goldman Sachs Group, Inc. (GS) Report
as they begin repaying the taxpayer funds? Instead we have to rely on various media reports citing off-record sources or cryptic comments from banking executives. We read stories with careful language like
"JPMorgan Chase (JPM) - Get JPMorgan Chase & Co. (JPM) Report and American Express (AXP) - Get American Express Company Report are "expected to begin repaying funds from the Trouble Asset Relief Program this week."
Officially, all Geithner has done is issue a bland press release on June 9 saying "10 of the largest U.S. financial institutions" have met requirements to repay bailout funds.
I'm sure there is a good explanation for this radio silence. Perhaps government officials and their banking executive partners are concerned about creating too much hype and unduly impacting the markets or some such. Maybe they are concerned about the negative impact on the banks like
Citigroup
(C) - Get Citigroup Inc. Report
and
Bank of America
(BAC) - Get Bank of America Corp Report
that may be waiting a long time for their chance to part ways with the government overseers.
But the truth of the matter is that the news is out on both fronts, so why not make it official. Where's the transparency in the process? We are, after all, talking about taxpayer money.
We taxpayers have a right to know what's happening with our money.
Enough with the cloak and dagger approach. Out with the information.
Let the strong be feted and the weak aspire to join their ranks.
Do it for the markets. Do it for the investors. Do it for America.
Glenn Hall is the editor of
TheStreet.com
. Previously, he served as deputy editor and chief innovation officer at
The Orange County Register
and as a news manager at
Bloomberg News
in Frankfurt, Amsterdam and Washington, D.C. As a reporter, he covered business and financial markets, worked in both print and television in the U.S. and Europe, and conducted in-depth investigative coverage at
The Journal-Gazette
in Fort Wayne, Ind. His work also has been published in a variety of newspapers including
The Wall Street Journal
,
The New York Times
and
International Herald Tribune
. Hall received a bachelor's degree in journalism and political science from The Ohio State University and a certificate in project and program management from Boston University.